Tech successes of the likes of Apple, Alphabet and Microsoft show capitalism works - but it needs to behave
IT has changed all our lives, helped by the market. But even its greatest exponents now sound alarmed
Hamish McRae
Saturday 06 February 2016 22:17 Comments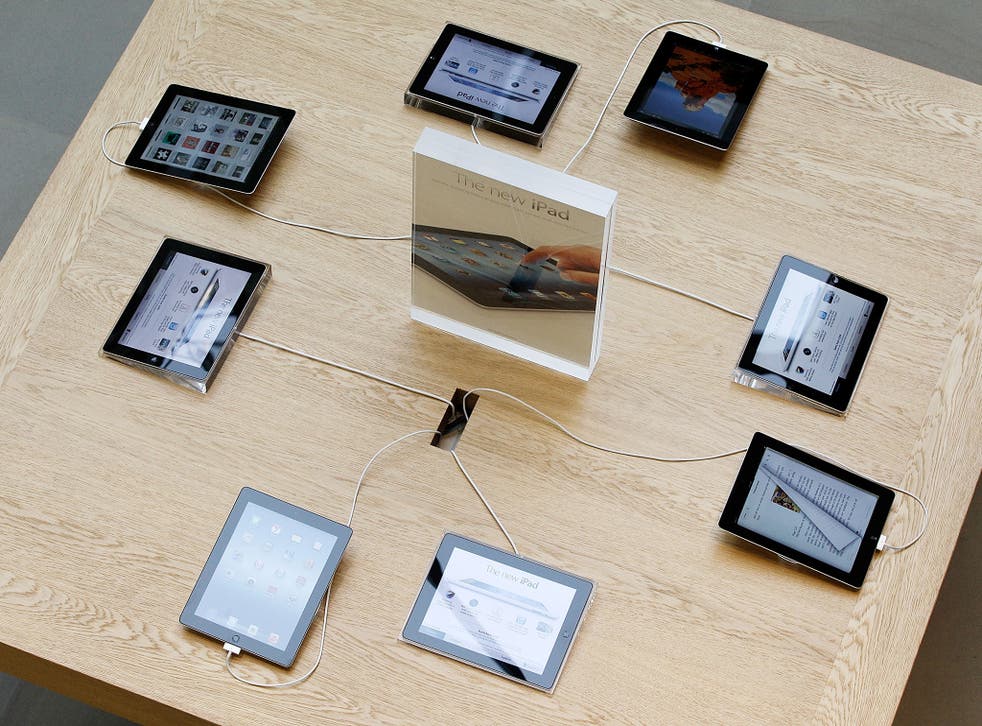 Alphabet, the new name for what we think of as the Google group, last week passed Apple to become the most valuable company in the world. It may not stay so. On Friday, Apple had jumped back on top. These are just stock-market capitalisations, which are capricious at best and in recent weeks have been all over the place.
But, and this is the big point, not only do these two top this league; they are followed by Microsoft at number three, Facebook at six and Amazon at nine. So half the top 10 are west-coast American companies, all part of the great IT revolution. And they are, in corporate terms, very new. The oldest, Microsoft, is only just over 40, while the youngest, Facebook, was founded 12 years ago this month.
At one level this is unremarkable, for most of us use the products or services of these tech giants every day. This column is written in Word, and Google has saved a huge amount of time in researching it. Take the products of others in the top 10 – Exxon, Johnson & Johnson and General Electric – well, they are longer-established enterprises, but while we use the products from time to time, they are not so embedded in our day-to-day lives.
But if you stand back, it is remarkable in at least three ways. Two are obvious, though they bear repeating. One is that a small part of one country should so dominate the way we live. Of course, it is driven by self-interest, but there is a generosity in high-tech America making available to the world the technologies that have transformed and enriched our lives. The second is that just as companies can become huge remarkably quickly, they can fade even faster. In 2008, Royal Bank of Scotland was, very briefly, the largest bank in the world. We think of corporate giants as permanent. They are not.
But the third remarkable thing has attracted less attention. It is that the system, let's call it market capitalism, has worked. It is the platform on which Bill Gates, Steve Jobs, Mark Zuckerberg and so on have been able to build businesses that have changed the lives of everyone: not just the capital to grow and the incentive to do so, but also technical, legal and physical infrastructure. These are not state-owned corporations, cooperatives, not-for-profits, NGOs or family-owned businesses. They are examples of that extraordinary invention, the publicly quoted company.
Try and think of another similarly important driver of the IT revolution. Universities have certainly been part of it; open source has been crucial at particular points; the US military has too. They all have their place. But it is really capitalism that's driven through the things that change our lives.
Yet market capitalism is facing a crisis of confidence. This is not just a function of the present market turmoil, or the extent to which the developed world economies have been puffed by central banks printing money. (Citibank saying last week that the world economy was "trapped in a death spiral" was pretty strong stuff.) No, it is deeper. Last week Goldman Sachs, red in tooth and claw exponents of the system, put out a paper questioning present profit levels, observing: "There are broader questions to be asked about the efficacy of capitalism."
Gadget and tech news: In pictures

Show all 25
The Goldman argument is that profits are at the top end of their historical band. But they oscillate, so either they revert to mean, in which case share prices now are not supported by future earnings, or on the other hand they remain high, in which case the market isn't working properly.
So Goldman is saying profits may be too high? Well, yes in the sense that if profits remain high the system is not generating the competition that ought to pull them down again. This is not a moral argument about companies making excess profits and not sharing the benefits with workers and customers; it is a practical question as to why the normal checks and balances are not operating, forcing them to pay their people more and/or cut their prices.
We cannot know the answers to these questions but what we can surely say is that while market capitalism is the only system we've got, we have to make it work better. The aggressive exploitation of the pretty nutty corporate tax laws of the developed world has been exposed as the unacceptable face of big business. But there are many other commercial practices, for example the bullying of suppliers, that are equally disgraceful. Name and shame can to some extent influence corporate behaviour, and the commercial penalties when dodgy practice is exposed (think VW) can be huge.
But even those of us who celebrate the benefits the business community of west-coast America has brought the rest of us, would like to see more evidence of Google's 2000 slogan "don't be evil" spread around global capitalism. Evil is too strong, but capitalism does have to be better behaved.
Register for free to continue reading
Registration is a free and easy way to support our truly independent journalism
By registering, you will also enjoy limited access to Premium articles, exclusive newsletters, commenting, and virtual events with our leading journalists
Already have an account? sign in
Join our new commenting forum
Join thought-provoking conversations, follow other Independent readers and see their replies