WPP sees off City objections to Sir Martin Sorrell's pay, as institutions drop the ball on behalf of their clients
A great CEO though he might be, Sir Martin's recent packages have been absurd and it's only taken a gesture to get the City to pipe down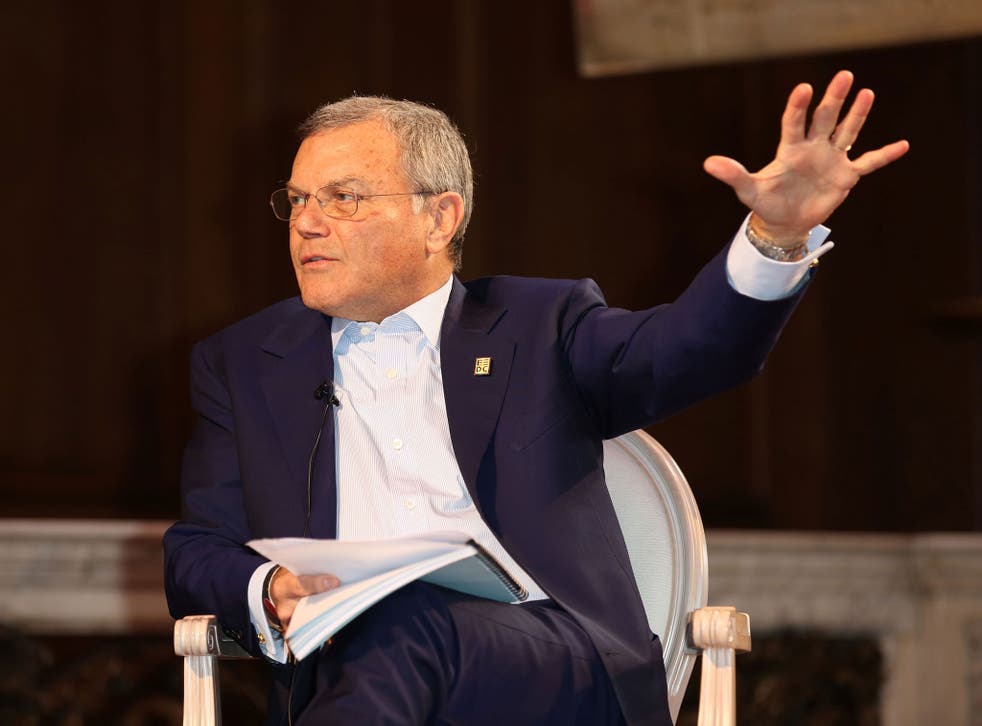 Another day, another corporate AGM during which big City investors failed their clients by waving through an absurd pay package for the CEO.
This time advertising giant WPP was in the firing line.
After 34 per cent of investors voted against CEO Sir Martin Sorrell's £70.4m package at last year's event it was scaled back. A bit. The £48.1m he was awarded in 2016 was opposed by 20.8 per cent of investors. It's interesting to note that just as his overall payout fell by a third, so did the level of opposition.
The meeting also saw the adoption of a revised pay policy that should further trim Sir Martin's awards to perhaps £19m going forward and no more than £13m from 2021. Those numbers are still crazy. It also assumes that Sir Martin is still at his desk. Shareholders are just starting to get twitchy about that, and about who might replace him if he decides to enjoy a more than comfortable retirement.
No wonder. You see, what I'm not about to deny is that Sir Martin is one of the more impressive British businessmen. Had you invested in WPP shares ten years ago you'd have cause to be very happy today. They've more than doubled in value. While there are plenty of bad executives on silly money, Sir Martin is not among their number.
So why am I objecting? Why not just pay the man? Well, here's the thing. For a start, it is his job to get the share price up and, as a significant shareholder in WPP, he has been rewarded for his efforts, and handsomely, and he will continue to be rewarded in future. Just as his investors' shares have risen, so have his own shares risen. Just as they have been paid dividends, so has he alongside them.
In addition, however, he also enjoys a seven figure basic, plus bonus, plus benefits, plus a pension he scarcely needs when you consider the fact that he has been handed more than £200m over the last five years.
That's largely through the award of great wads of free shares. It is these that have made up the lion's share of the outsized packages Sir Martin has been paid in recent years.
The majority of City institutions seem only too happy to give him the money on behalf of shareholders like you or me, who rely on companies like WPP to fund our retirements through pensions, and to meet our financial goals through ISAs and other savings vehicles. Perhaps that's because it's not their money that they're giving away.
We put our cash at risk for fund managers to invest for us, and for corporates like WPP to use. If things go well, great. If things go badly, however, we lose money. But our fund managers still get paid. They take a percentage of our holdings whether they rise or they fall. And Sir Martin and his fellow executives still get paid. A bit less, it's true. But what matter if you're on a seven figure package?
Business news: In pictures

Show all 13
Fund managers and corporate executives alike engage in a one way bet. Heads they win. And how. If we're really lucky, we might get a few scraps from the table after they've finished lunch. Tails they don't lose. But we do.
There is something deeply wrong with the system that allows this, but despite all Theresa May's lofty rhetoric, it doesn't look as if it's likely to change too much if she gets back into Number 10 as the polls suggest she will.
Just as the gestures made by WPP and Sir Martin have bought off the City, they will probably also buy off the next Government. This is a country that still overwhelmingly works best for the few.
Join our new commenting forum
Join thought-provoking conversations, follow other Independent readers and see their replies