Lilt fizzy drink scrapped after 50 years of 'totally tropical taste'
Announcement comes just hours before Tropical favourite will be stripped of identity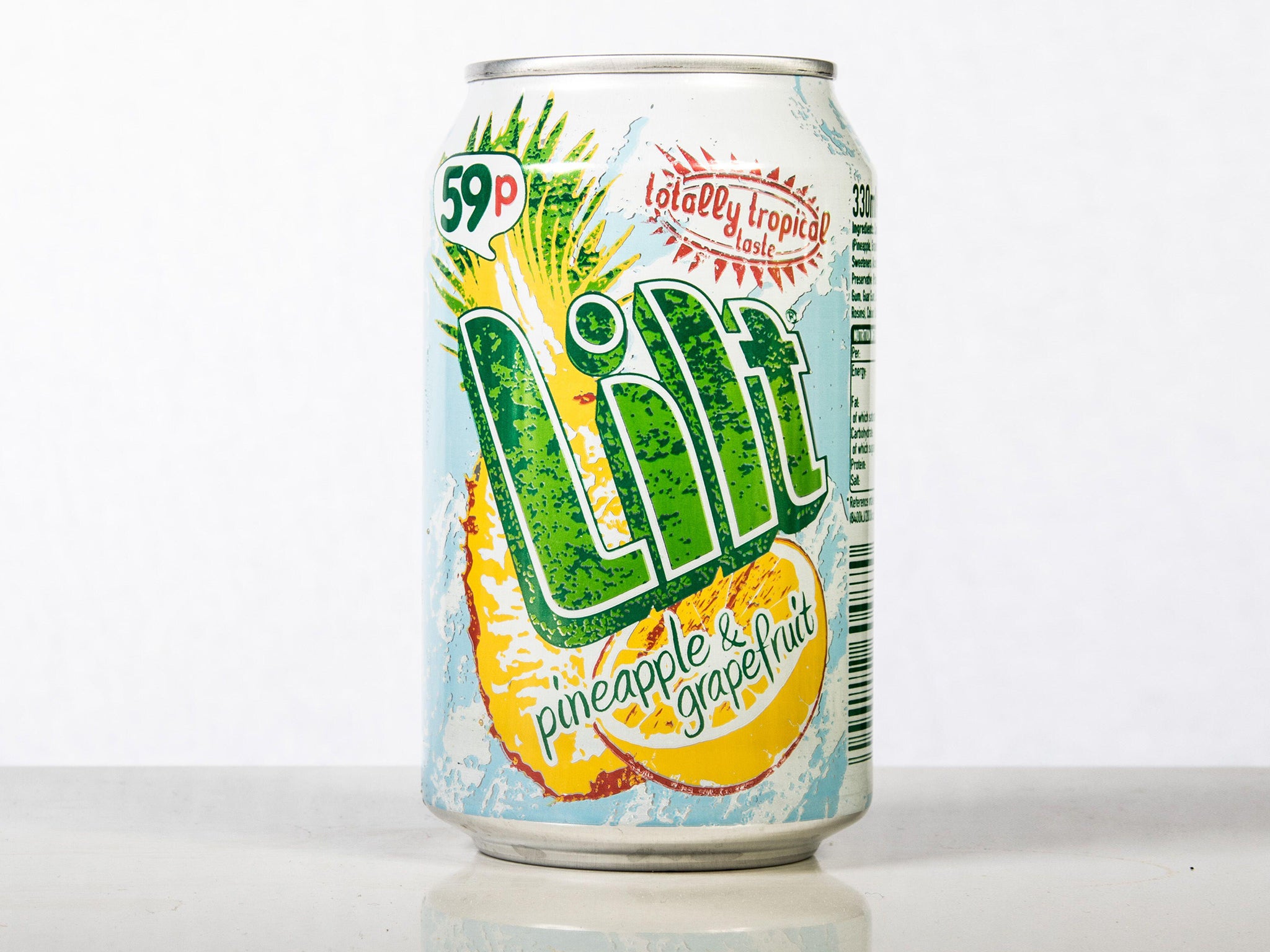 Lilt has been axed by Coca-Cola after nearly 50 years on UK shelves.
The tropical fizzy drink will be relaunched immediately as Fanta Pineapple and Grapefruit, with cans and bottles of the new-look beverage rolling into shops on Tuesday.
Soon after news of the brand change broke social media was awash with fans of the condemned drink registering their dismay. "I refuse to believe that Lilt will taste nearly as good out of a Fanta can," said writer Steve O'Rourke.
Television presenter Paddy McGuinness said he was hurt by the decision. Referencing the dying words of the villain in the film Blade Runner, he tweeted: "All those moments will be lost in time. Like (clears throat) Lilt in rain. Time to die."
"F*** this to hell. I love a Lilt. Gonna have to stockpile," wrote one long-time fan. Podcast producer Carl Reigler added: "I don't think I want to live in a world without Lilt in it. What's the point anymore."
Others were more discerning. "30-somethings and 40-somethings who haven't drunk Lilt since 1998 left devastated by today's news," wrote Martin Ross.
Fanta was worth £281m at the end of 2022 – more than 17 times Lilt's value, whose sales reached £15.6m in the 52 weeks to 10 September 2022, according to market tracker NielsenIQ.
Lilt made its UK debut in 1975 with the slogan: "The Totally Tropical Taste."
A strong television advertising campaign in the late 1980s brought the "Lilt man", a Caribbean-themed parody of the milkman, into living rooms across Britain.
The Lilt man did not escape the internet's collective memory, with one Twitter user joking that he was "only three years off qualifying for a final salary pension".
Coca-Cola said the transition from Lilt to Fanta took place over a few months. "Keen Lilt fans may have spotted a gradual transition as the drink has made its way into the Fanta family over the past few months, with changes to its packaging and logo," said a spokesperson.
"Some have even hypothesised on social media that Lilt may be becoming part of the Fanta brand, and one even went as far as producing their own news broadcast-style video."
Martin Attock, Coca-Cola Europacific Partners GB vice president of commercial development, said: "Our main priority with this announcement is to reassure Lilt's loyal fanbase that absolutely nothing has changed when it comes to the iconic taste of the drink they know and love."
"It's still bursting with tangy tropical flavours. It's just got itself a new name."
The new product will be available in 330ml cans, 500ml bottles and two-litre bottles. A zero-sugar version of the drink will also be available.
Join our commenting forum
Join thought-provoking conversations, follow other Independent readers and see their replies