Aldi tops list of supermarkets stocking most sustainable seafood
Shops selling more Marine Stewardship Council-certified fish than ever in the UK, with sales up 60 per cent in last two years
Ben Chapman
Wednesday 18 April 2018 09:46 Comments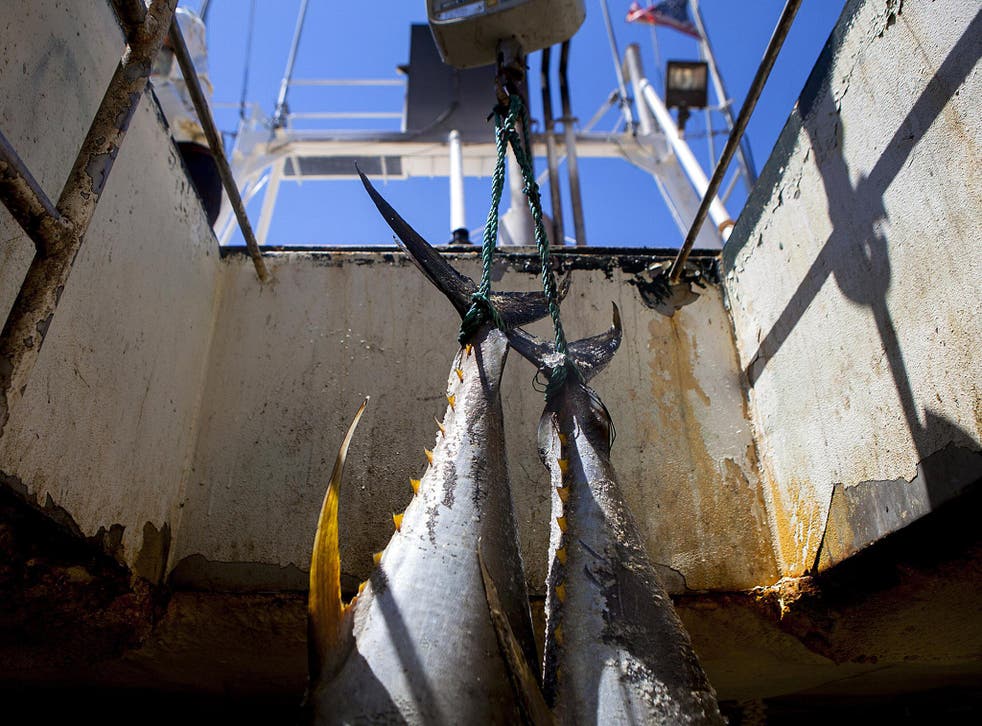 Aldi stocks the highest proportion of sustainable-certified seafood of any supermarket in the UK, according to new research.
Almost 80 per cent of the German discounter's seafood range is certified as sustainable by the Marine Stewardship Council.
Iceland and Morrisons were at the bottom of the league table with less than 5 per cent of their seafood range certified sustainable. Marks & Spencer had 19 per cent of its seafood products certified.
Supermarkets are now selling more seafood certified as sustainable than ever in the UK, with sales up 60 per cent in the last two years the MSC said.
Sainsbury's came second in the table, stocking more than 200 certified products to make up 76 per cent of its wild seafood range.
​Lidl came third with just over 100 products or 72 per cent of its range. Waitrose's range is 67 per cent MSC certified, while Coop's is 61 per cent and Tesco's is 48 per cent.
Asda introduced the biggest increase in its certified sustainable range from 17 products to 52, or 38 per cent.
The MSC has come under criticism form environmental groups who say that its regime allows fishing vessels to catch sharks and other endangered species in their trawler nets before then catching fish using sustainable methods.
MSC programme director Toby Middleton said: "The majority of British supermarkets are making a real investment in the future of their seafood.
"If you're buying MSC-labelled fish or seafood in one of these top five supermarkets, you're helping to make a positive difference to the world's oceans."
Register for free to continue reading
Registration is a free and easy way to support our truly independent journalism
By registering, you will also enjoy limited access to Premium articles, exclusive newsletters, commenting, and virtual events with our leading journalists
Already have an account? sign in
Join our new commenting forum
Join thought-provoking conversations, follow other Independent readers and see their replies