Bayer offers $56bn for Monsanto as it bids to create world's largest pesticide company
Controversial American farming firm in 'advanced talks' with Germany's Bayer to create new global agriculture giant
Lydia Mulvany
,
Chitra Somayaji
Tuesday 06 September 2016 16:35 Comments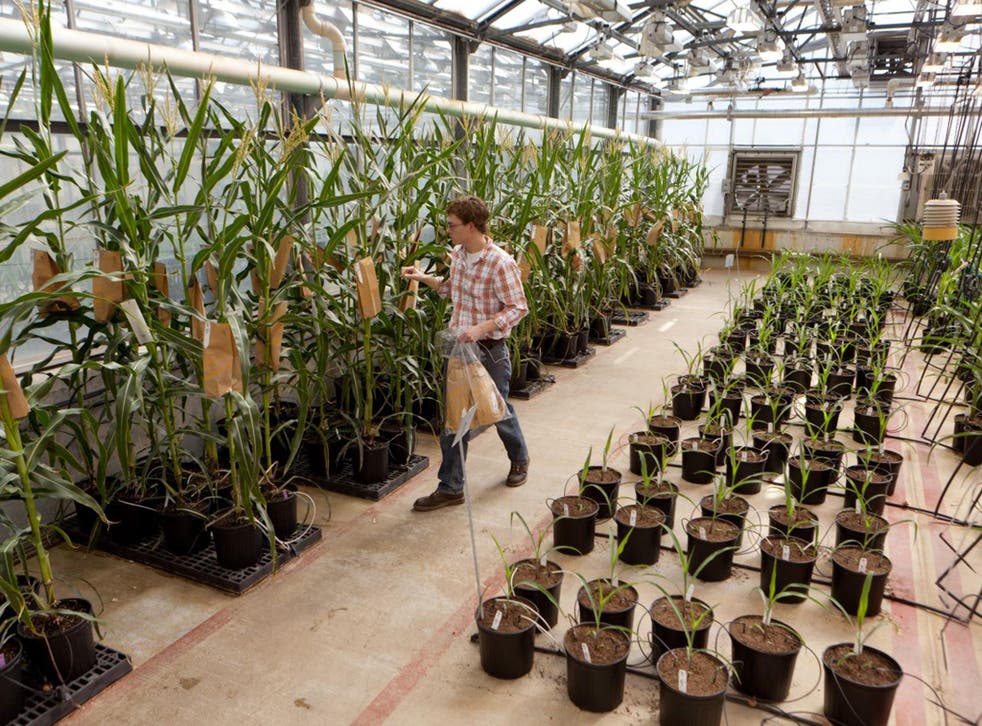 Bayer sweetened its takeover bid for Monsanto a second time and said the two are in advanced talks as the German chemical company seeks to become the world's largest producer of seeds and pesticides.
Monsanto, meanwhile, said that it's evaluating the Bayer offer as well as proposals from other parties and strategic alternatives.
Bayer would be prepared to pay $127.50 a share provided a negotiated deal can be reached, the Leverkusen-based company said late on Monday in a statement.
The new offer is 2 per cent more than Bayer's previous bid and 19 per cent above St. Louis-based Monsanto's last closing price. There's no assurance an agreement will be reached, Bayer said.
The latest offer, which values Monsanto at about $56bn excluding debt, helped mute concerns that Bayer would overpay while stoking speculation that the German firm may take a hostile approach if negotiations over the price fail. Monsanto expects to get at least $130 per share, analysts at Commerzbank and Sanford Bernstein said on Tuesday.

"We see the current price offered as a last attempt to arrange for a negotiated transaction," Peter Spengler, an analyst at DZ Bank, said in a note to clients. Bayer's management team is likely to ask the supervisory board for approval for a hostile takeover when it meets next week, he wrote, and forecast that a deal would likely be completed at $130-$135 a share.
Stock Slumps
Shares of Bayer slumped 0.8 per cent to €93.96 euros in early Frankfurt trading. The stock has declined about 19 per cent since the start of this year.
Bayer made its first offer of $122 a share in May. That was rejected by Monsanto as too low, as was the higher offer of $125 a share made in July, but Monsanto later granted its suitor some access to its financial accounts for the purposes of due diligence ahead of a potentially revised bid. Monsanto's shares have declined since Bayer's initial bid in May, and closed at $107.44 in New York on Friday.

"We see the fairly modest raise as further indication that Bayer is feeling stretched by this deal, and is not willing to go north of $130," said Jonas Oxgaard, an analyst at Bernstein. Monsanto is unlikely to accept the current offer as "the company values itself well above $130 (even if we do not share that view)".
Oxgaard said the transaction had a 50 per cent chance of succeeding in winning approval from regulators and the backing of lawmakers even if the two sides reach an agreement and make divestments.
GMO Pioneer
The offer from Bayer marks a reversal of roles for the US company. Monsanto has long sought to become a one-stop shop for farmers by boosting its crop chemicals portfolio to complement its seeds business. To that end, it had pursued the purchase of Syngenta on at least three separate occasions over the years.

The crop and seed industry is being reshaped by a series of large transactions that may end up leaving just a few global players who can offer a comprehensive range of products and services to farmers. China National Chemical Corp agreed in February to acquire Syngenta. Meanwhile, DuPont and Dow Chemical plan to merge and then carve out a new crop-science unit.
Monsanto called off its Syngenta bid last year, while more recently it has revived talks to buy BASF's agrochemicals unit. Falling crop prices have weighed on Monsanto's profits and share price in the past year, making it vulnerable to a takeover.
Buying Monsanto would give Bayer a company that's both the world's largest seed supplier and a pioneer of crop biotechnology. The kind of genetically modified seeds that Monsanto started to commercialize two decades ago now account for the majority of corn and soybeans grown in the US. Monsanto also sells seeds in foreign markets including Latin America and India.
Monsanto was founded in 1901 and its first product was saccharin, the artificial sweetener. It produced highly toxic polychlorinated biphenyls, known as PCBs, until the late 1970s, and was also among companies to manufacture the mixture of herbicides known as Agent Orange. In the past two decades it has pioneered the commercialisation of genetically modified organisms, or GMOs. GMO varieties of corn and soybeans now account for the majority of those crops in the US
Bloomberg
Register for free to continue reading
Registration is a free and easy way to support our truly independent journalism
By registering, you will also enjoy limited access to Premium articles, exclusive newsletters, commenting, and virtual events with our leading journalists
Already have an account? sign in
Join our new commenting forum
Join thought-provoking conversations, follow other Independent readers and see their replies