BP draws line under Deepwater Horizon but profits slump 45% on low oil price
BP's earnings signal trouble for the world's major energy producers, which relied on refining profits last year to weather crude's collapse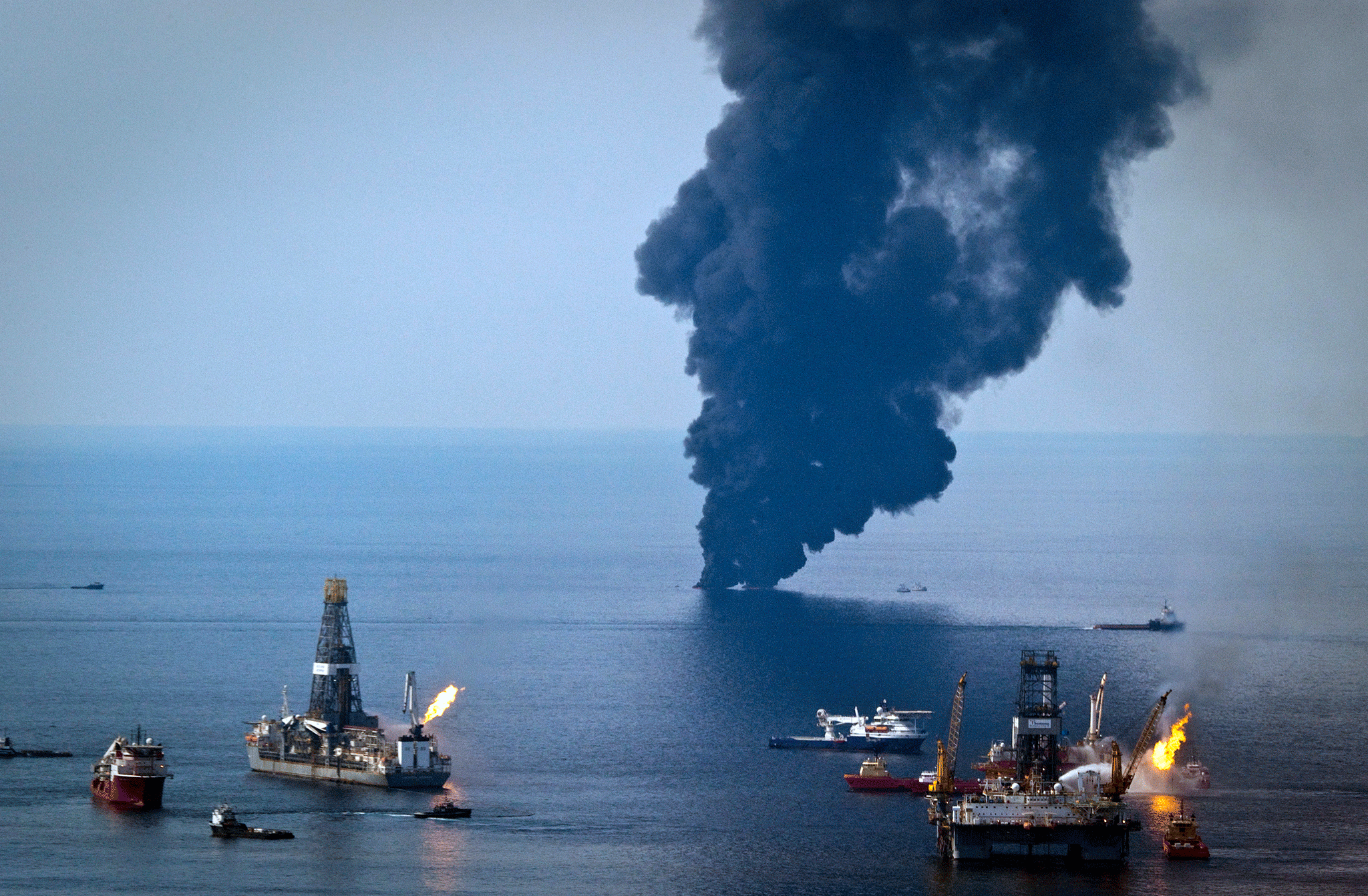 BP posted a 45 per cent slump in earnings, pointing to a poor set of results from the industry as oil production barely breaks even and profits from refining sputter. It also capped losses on the Deepwater Horizon spill at $61.2bn, or half of the entire company's current value.
The first big oil company to report second quarter results said adjusted profit dropped to £550m from £1bn a year earlier, missing analyst estimates. Weak refining margins weighed on the result.
BP's earnings signal trouble for the world's major energy producers, which relied on refining profits last year to weather crude's collapse.
Bob Dudley, chief executive, continues to rein in spending and faces a difficult road ahead as debts climb and oil's rally fades, amid slowing demand growth and returning production from Canada to Nigeria.
The company's top global competitors report later this week.
"There will be weakness in the second half of this year because of refineries," said Ahmed Ben Salem, an analyst at Oddo & Cie in Paris.
"Even though the companies have been successful in reducing costs, there are still some big challenges ahead for BP and the other oil majors."
BP's shares fell as much as 3 per cent to 428.2p at 9:30am on Tuesday, the lowest this month.
Refining margins were the lowest for the second quarter since 2010 and will continue to be under "significant pressure," BP said in a statement.
BP shareholders speak out
The company's belt-tightening saw it spend just £6.2bn in the first half of the year, allowing it to tweak its full-year budget to less than £13bn from an earlier forecast of "about" £13bn.
Dudley is borrowing more so he can continue to pay dividends, the company's top financial priority. At the end of the quarter, net debt totaled £23.6bn, up from £19bn a year earlier.
Net debt to capital, also known as gearing, was at 24.7 per cent, compared with 18.8 per cent previously. The company announced a quarterly dividend of 8p per share.
Deepwater Horizon oil spill
BP hopes finally draw a line under the 2010 Deepwater Horizon oil spill in the Gulf of Mexico. The company settled almost all costs related to the disaster this month.
BP says it will be able to balance cash flow with shareholder payouts and capital spending at an oil price of $50 to $55 a barrel next year.
Benchmark Brent crude is currently trading below $45 a barrel in London. That's down from an average $47.03 in the second quarter and $63.50 a year earlier, but up from $35.21 in the first quarter of this year.
The price decline that began in mid-2014 forced explorers to delay projects, cut billions of dollars of spending and eliminate thousands of jobs.
BP's production was 2.09 million barrels of oil equivalent a day in the second quarter, 1 per cent lower than a year earlier. Third quarter output will continue to fall because of maintenance, BP said.
Downstream earnings fell to £1.51bn from £1.1bn. While cheaper crude previously boosted income for BP's refineries, margins have been contracting.
Global refining margins averaged £10.55 a barrel in the quarter to June, and have dropped to £8.19 a barrel this month, according to the company's website.
Business news: In pictures

Show all 13
At the same time, the rebound in crude prices is petering out. Production shuttered by wildfires in Canada and by militant attacks in Nigeria is returning and shale drillers in the US are bringing back some rigs.
While there is still consensus that the worst of the oil glut is over, the International Energy Agency cautioned this month that "the road ahead is far from smooth".
Royal Dutch Shell and Total are due to publish earnings on Thursday, and Exxon Mobil and Chevron the following day.
© Bloomberg
Join our new commenting forum
Join thought-provoking conversations, follow other Independent readers and see their replies