Brexit: Brain drain fears increase as Theresa May refuses to guarantee rights of highly-skilled EU workers
Spain's Basque Country is one European region capitalising on Brexit to lure back talent it lost to the UK. Many Basques work in Britain in science, technology and engineering positions.
Ben Chapman
Wednesday 24 May 2017 17:13 Comments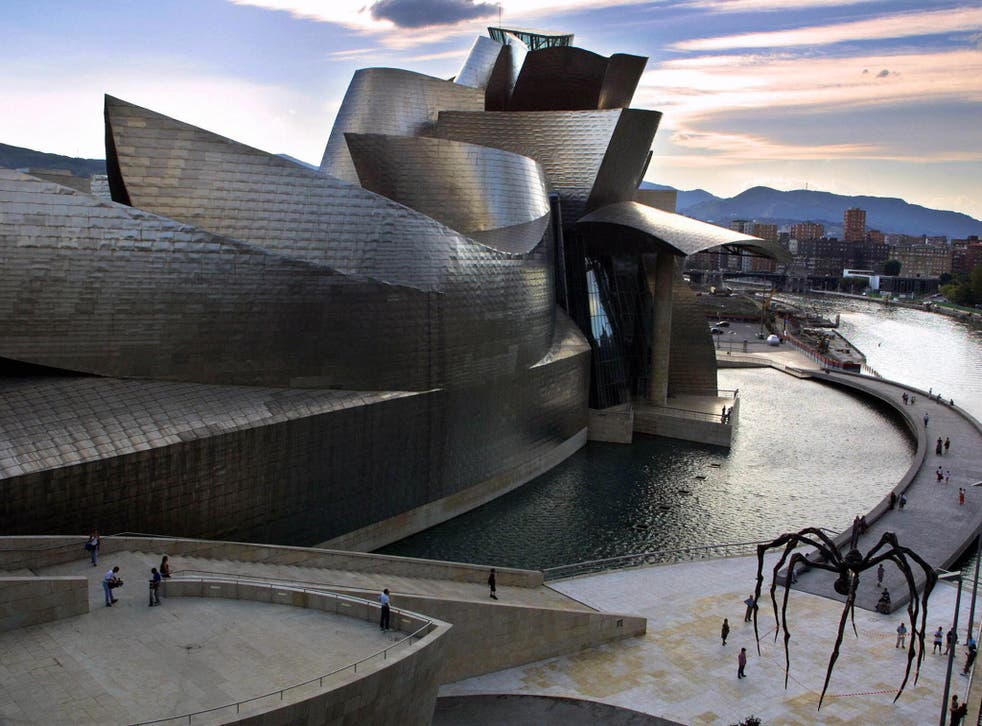 Fears of a post-Brexit brain drain are gathering as Theresa May's Government refuses to guarantee the rights of highly-skilled migrants once the UK leaves the EU.
One European region that is capitalising on Brexit to lure back talent it lost to the UK, is Spain's Basque Country. While Dublin, Frankfurt, Paris and Madrid vye for London's top finance talent, the autonomous community in northern Spain is ramping up its own marketing campaign among expat Basques.
The region, which counts Bilbao as its main hub, is one of Spain's most prosperous. It's the country's industrial powerhouse, home to just 4.5 per cent of Spain's people but half of its car industry and 40 per cent of its aerospace sector.
In recent years, it has suffered from its own brain drain, with thousands of talented graduates and PhDs packing their bags to look for job opportunities as youth unemployment rocketed.
Almost half of Basque graduates have science, technology and engineering qualifications which are particularly prized in the UK because not enough British students study those subjects to meet demand, leading to an increasingly serious skills shortage.
The UK became a more favoured destination for Basques as Spain's economy languished in a deep and prolonged recession after the financial crisis.
Now that flow is beginning to reverse, according to Ivan Jimanez, the head of Bizkaia Talent, an organisation that aims to keep skilled people in the Basque Country and build a network of those that have moved around the world.
Jimenez holds regular meetings all over Europe to bring together fellow Basques. On his most recent trip to the UK earlier this month he noticed a change in attitudes, spurred by the Brexit vote last June.
"What I see clearly is that [Brexit] is accelerating the process to come back. Even if people have already thought about it, those people who have been in the UK for 8 to 10 years are saying OK, now that's enough."
Even Basques who have lived in the country for 15 years but have never applied for a UK passport are now concerned, Jimenez says.
The change in attitudes highlights the problem with Ms May's refusal to guarantee the residency status of EU migrants already in the UK, but Jimenez isn't complaining.
"For us it's an opportunity, with the industries we have and the skills that we need.
"We didn't want this problem but we have this problem - that's what [the British people] decided. We want Basque professionals to be with us.
"We say to people: 'Maybe it will accelerate your return process. OK, we will open our doors for you'."
Some Basque professionals had already been making the move home before the Brexit vote as Spain's economy shifted into recovery in 2014.
Nine years on from the crisis, GDP is now finally set to surpass its previous peak. On current trends it will hit that milestone any day now.
David Ramos Lopez worked for four years as an engineer at train manufacturer Bombardier, in Derby before returning to the Basque Country in July last year, just after the Brexit vote.
"I would have moved even if the vote had said 'stay'" he says, but "it would make the country less attractive to stay or less attractive to emigrate to in the first place if I was at that point in my career."
Many of his university friends are also beginning to make the same decision, which was not the case a couple of years ago, he says.
German Zubiar has a degree in telecoms engineering and is currently living in London. He says there is a feeling of insecurity following the UK's decision to leave the EU. "In the case of my colleagues, we do not want to go back home right now, but there is a feeling that maybe we are not welcome."
While much of the post-Brexit immigration debate has focused on the effects of losing low-skilled migrant workers who are currently picking fruit or waiting on restaurant tables, the potential for a drain of degree-educated people, crucial to sectors like the car industry has had a little less focus.
MPs warned last month that 32,000 academics from EU countries are at risk of leaving the UK. A Commons education committee report highlighted a recent survey which showed that 76 per cent of European academics in UK universities were more likely to consider leaving UK higher education as a result of the Brexit vote.
Last week, the Conservatives reiterated the aim of reducing net migration to the tens of thousands rather than hundreds of thousands, a target described as "outdated and backward looking", by think tank Global Future.
Brexit Concerns

Show all 26
Jimenez says the current political rhetoric and indecision makes his job easier. "May is saying one thing then another and then you have the election, so nobody knows exactly what to do."
"We have the climate, we have the quality of life [in the Basque Country], now we are creating jobs."
Bizkaia Talent has set up its next meeting for London in October to try and attract people back home. Jimenez predicts will be the organisation's best-attended meeting yet.
Register for free to continue reading
Registration is a free and easy way to support our truly independent journalism
By registering, you will also enjoy limited access to Premium articles, exclusive newsletters, commenting, and virtual events with our leading journalists
Already have an account? sign in
Join our new commenting forum
Join thought-provoking conversations, follow other Independent readers and see their replies