Brexit: JPMorgan confirms it will move hundreds of banking jobs from UK to EU
Firm has to 'be ready for day one, when negotiations finish', Daniel Pinto, head investment banking said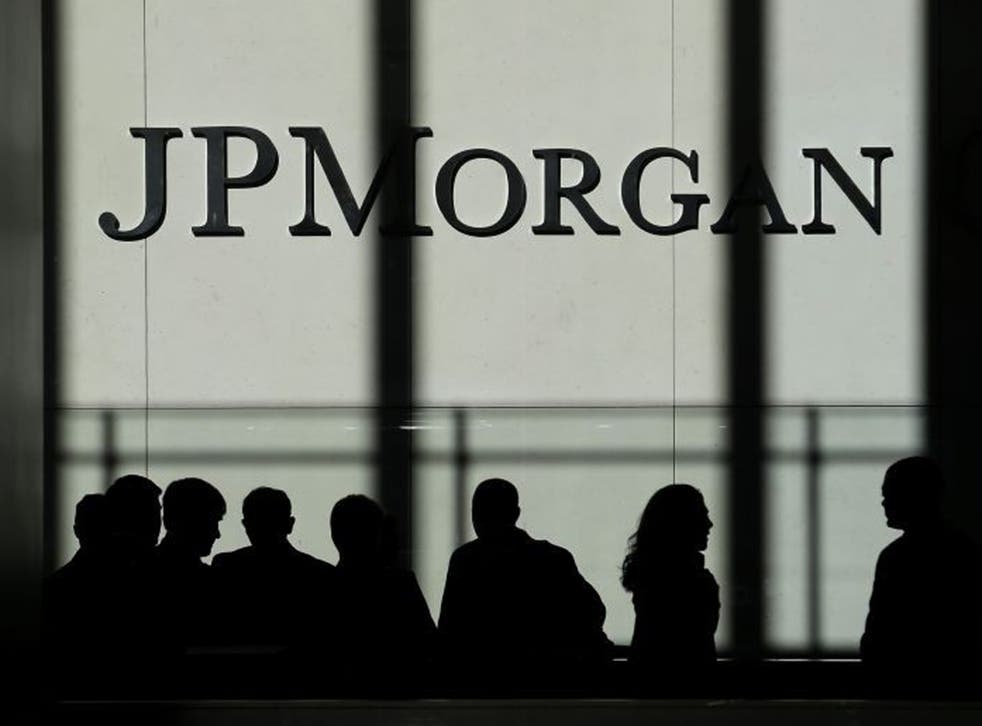 JPMorgan will move hundreds of London jobs to Dublin, Frankfurt and Luxembourg in preparation for Brexit, the firm's head of investment banking said on Tuesday.
"We are going to use the three banks we already have in Europe as the anchors for our operations," Daniel Pinto said in an interview with Bloomberg. A spokesperson for JPMorgan confirmed the plans to The Independent.
Mr Pinto said JPMorgan cannot afford to wait for confirmation on how the industry will be regulated after the UK leaves the EU.
"We will have to move hundreds of people in the short term to be ready for day one, when negotiations finish, and then we will look at the longer-term numbers," he said.
"We have to plan for a scenario where there is no UK-EU passporting deal, and we have to move a substantial portion of our business to continue serving our European clients. We'll have to wait to see what kind of deal can be achieved and see what we need to do from there."
Financial services firms are worried that they will lose the "passport" which allows them to operate all over the continent whilst being regulated by authorities in one member state. The arrangement is central to their operations.
JPMorgan has, up until now, been unclear as to its plans. Last year Jamie Dimon, who is the bank's chairman, president and chief executive officer, told employees that up to 4,000 British jobs could be moved.
But last month he backtracked on that message, telling shareholders that the bank's plans do not "entail moving many people in the next two years".
In recent weeks, EU officials have appeared to adopt a more hard line approach to the imminent Brexit negotiations. Last week, member states warned Britain that the City must continue to be overseen by European regulators after Brexit and that financial services could be excluded from any trade deal.
The sector is seen as crucial to the UK economy and contributed around £71bn to the Exchequer last year, according to professional services firm, PwC.
Most banks have made clear that they will be forced to move some staff and are making contingency plans for a number of potential Brexit outcomes.
Brexit Concerns

Show all 26
In January, HSBC chief executive Stuart Gulliver said trading operations that generate about 20 per cent of revenue for the lender's investment bank in London may move to Paris.
Goldman Sachs' Europe chief executive, Richard Gnodde, confirmed in March that the bank will relocate hundreds of staff out of London before any Brexit deal is struck and said it had already begun implementing those plans.
Axel Weber, chairman of UBS, said in January that about 1,000 of the bank's 5,000 jobs in London could be at risk.
Barclays chief executive Jes Staley has struck a different tone to other bank bosses. He said at the World Economic Forum in Davos earlier this year that it would be "very difficult" to dislodge a financial centre like London. If needed, Barclays may reassign its Frankfurt branch to its Irish subsidiary, he said.
Register for free to continue reading
Registration is a free and easy way to support our truly independent journalism
By registering, you will also enjoy limited access to Premium articles, exclusive newsletters, commenting, and virtual events with our leading journalists
Already have an account? sign in
Register for free to continue reading
Registration is a free and easy way to support our truly independent journalism
By registering, you will also enjoy limited access to Premium articles, exclusive newsletters, commenting, and virtual events with our leading journalists
Already have an account? sign in
Join our new commenting forum
Join thought-provoking conversations, follow other Independent readers and see their replies