Brexit: Nissan may 'adjust' its UK business, potentially putting 7,000 jobs at risk
Despite assurances given in October that Japanese car manufacturer would continue with plans to invest in Sunderland plant after EU exit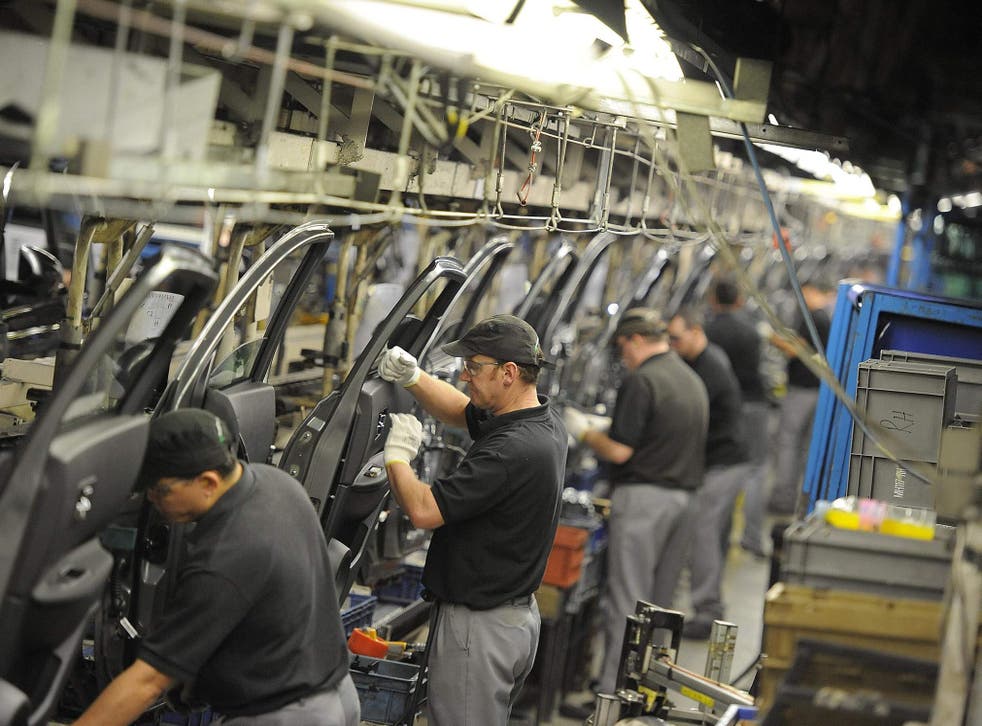 Nissan said it may "adjust" its business in the UK, depending on how Brexit turns out, potentially jeopardising 7,000 jobs at its Sunderland plant.
On Tuesday, Nissan senior vice-president Colin Lawther told MPs that Nissan would "constantly review" its decision in the light of any changes to its ability to trade with the EU after Brexit.
The news comes despite assurances given by chief executive Carlos Ghosn in October that the Japanese car manufacturer would continue with plans to invest in production of two of its flagship models at its Sunderland plant.
That announcement followed a controversial and secretive deal struck between Nissan and Business Secretary Greg Clarke in which he apparently reassured Nissan boss Carlos Ghosn that ministers would take steps to ensure the company would not be negatively affected by Brexit.
Mr Lawther told the Commons International Trade Committee that Nissan wanted Britain's relations with the EU to "stay as they are", a scenario which seems increasingly unlikely in light of Prime Minister Theresa May's stated intention to remove the UK from the single market and her comments in January that "no trade deal is better than a bad trade deal" for Britain.
Ms May also strongly suggested that the UK would remove itself from the Customs Union so that it could negotiate its own tariffs with countries around the world, something which Mr Lawther told MPs on Tuesday would "change the business circumstances" for the company.
If the UK leaves the EU without a trade deal in place it would be subject to World Trade Organisation tariffs, which on cars are around 9.8 per cent.
Mr Lawther told the committee that a move to WTO tariffs said: "We would have to look at the degrees of change and adjust our business to take into account whatever this new trading platform would be."
The decision to expand in Sunderland was based on "a set of circumstances" at that point in time, he said.
"As those circumstances change, and we wouldn't wait until the end of the process, we will continually review the decisions that we take, based on anything that materially changes," he told MPs. "So at the moment we have got a set of circumstances we are happy with and we will honour that decision going forward.
"But if anything materially changes, we would review constantly."
Mr Lawther said that Nissan has not sought "monetary compensation" from the Government to offset the impact Brexit might have on its UK operations.
Mr Ghosn earlier said the company would "re-evaluate the situation" once the final deal is concluded.
A letter setting out the assurances which the Government could offer to Nissan contained no promises of grants to make up for additional tariffs which the company may face in future trade with the remaining EU, he said.
Brexit Concerns

Show all 26
"The Government gave us assurances that it was the Government's intention that they would have a competitive trading environment at the end of the process," he said. "I would expect that competitive trading environment be something that doesn't detriment our business."
Nissan was seeking grants from the Government to support competitiveness, but this was not linked to Brexit, he said.
This could involve measures such as lower corporation tax, duty-free movement of parts coming into and out of the customs union or a sector-specific deal for the automotive industry, he suggested.
Additional reporting by Press Association
Join our new commenting forum
Join thought-provoking conversations, follow other Independent readers and see their replies