Minis could be latest victim of Brexit as BMW boss hints at moving production out of UK
'Business environment for car makers marked by 'volatility, unexpected developments and political uncertainty', chief executive Harald Krueger says
Ben Chapman
Tuesday 21 March 2017 17:16 Comments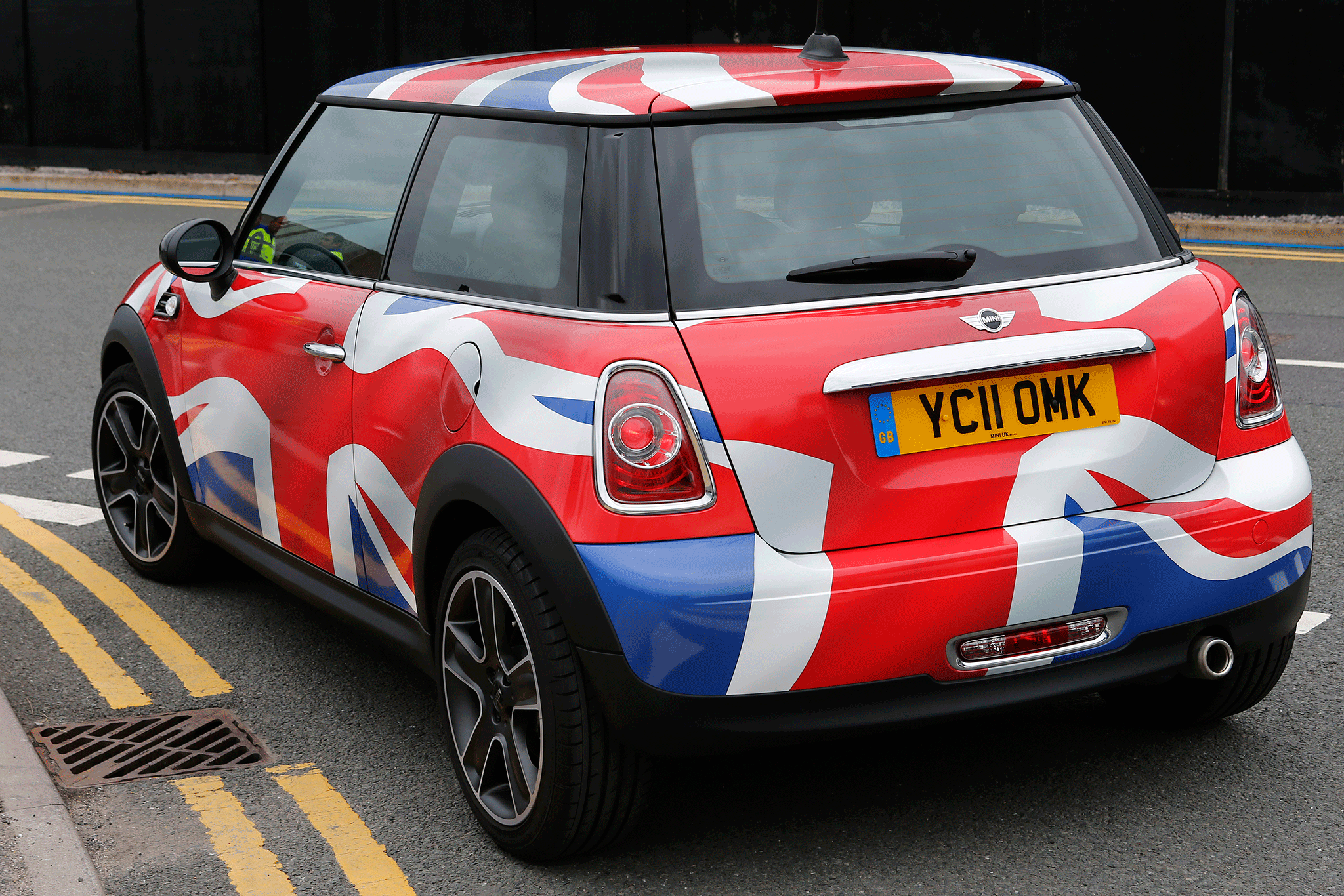 BMW hinted it may move production of the iconic Mini from England to continental Europe as a result of the UK's decision to leave the EU.
Chief executive Harald Krueger said in a statement on Tuesday that the German car manufacturer was considering "different scenarios" to deal with any potential economic fallout from Brexit.
"Our production network offers us flexibility," Mr Krueger said, adding that "the UK remains an important location for us. Much will depend on how Brexit is ultimately negotiated."
BMW makes around 200,000 Minis a year at its Oxford factory and employs than 24,000 people in the UK. Reports circulated last month suggested that the company was considering moving production of its electric Mini models to Germany.
Mr Krueger said the business environment for car makers is marked by "volatility, unexpected developments and political uncertainty," but the fact that BMW had factories distributed around the world meant that it was well-positioned to adjust production depending on demand. BMW opened a new engine plant in China in 2016 and its largest factory is in South Carolina in the US.
The car industry is one of the most vulnerable to trade barriers as parts can move across borders multiple times to make a finish product.
Last month Toyota pledged to go ahead with a £240m investment in its Derbyshire factory but issued a warning to Theresa May's government. "Continued tariff-and-barrier free market access between the UK and Europe that is predictable and uncomplicated will be vital for future success," Dr Johan van Zyl, president and chief executive of Toyota said at the time.
Nissan and Jaguar Land Rover have pressed ahead with planned UK investments in recent months, though the former said it would re-evaluate its decision if the Brexit deal is poor.
Investment in the car industry fell to £1.66bn last year from £2.5bn in 2015 amid uncertainty over Brexit, the latest figures from Society of Motor Manufacturers and Traders show.
More than half of the cars produced in the UK last year were exported to the EU, while many of the component parts are imported from the trading bloc, meaning any barriers could be costly.
Brexit Concerns

Show all 26
Car manufacturers are also wary of protectionist rhetoric emanating from President Donald Trump's White House.
In January, Mr Trump temporarily knocked €4.5bn off BMW's stock market value with a tweet threatening the firm with a 35 per cent import tax if it went ahead with plans to make cars at a new $1bn factory in Mexico.
Last week, Germany's economy minister, Brigitte Zypries, said that the country could file a lawsuit against the US at the World Trade Organisation if Donald Trump implements the proposed border tax.
Register for free to continue reading
Registration is a free and easy way to support our truly independent journalism
By registering, you will also enjoy limited access to Premium articles, exclusive newsletters, commenting, and virtual events with our leading journalists
Already have an account? sign in
Join our new commenting forum
Join thought-provoking conversations, follow other Independent readers and see their replies