Brexit: New car registrations still down signalling weakening consumer confidence
There were 161,997 registrations in July, down 9.3 per cent on the total in the same month a year earlier according to the SMMT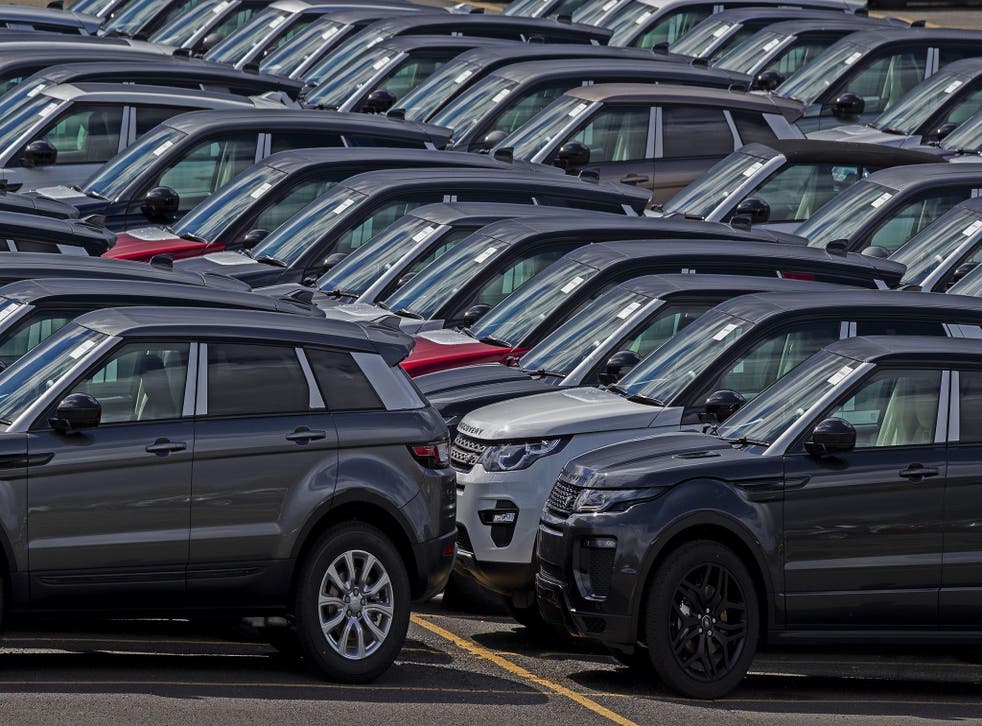 New car registrations were poor again in July, sending another strong signal of weakening consumer confidence ahead of Brexit.
The Society of Motor Manufacturers and Traders (SMMT) reported on Friday that there were 161,997 registrations in July, down 9.3 per cent on the total in the same month a year earlier.
The annual percentage fall was the fourth this year (although April's figures were distorted by changes to vehicle excise tax that month).
The Bank of England flagged weak private new car sales in 2017 as a signal of faltering consumer confidence in its Inflation Report on Thursday, in which the Bank said it expects "sluggish" growth to continue, in large part due to weak household spending.
Private car sales were 67,705 in July, down 6.8 per cent on a year earlier, according to the SMMT.
Still falling
"This is consistent with the overall softness in consumer spending over the year so far, particularly a reluctance to make major buys," said Howard Archer, economist at the EY Item Club forecasting group.
"Car sales tend to lag consumer confidence by about six months – many of the cars registered in July will have been ordered several months ago – so the recent post-election slump in sentiment indicates that the downturn has further to run," said Samuel Tombs of Pantheon Ventures private equity firm.
Fleet registrations, which refer to purchases by companies operating fleets of more than 25 vehicles, were 89,186, down 10.1 per cent on a year earlier.
Diesel sales were down 20.1 per cent, which the SMMT said reflected recent Government signals that it hopes to ultimately phase out the market on environmental grounds.
There was a major jump in sales of low-emission alternatively fuelled vehicles (AVFs), which includes electric-petrol hybrids.
Registrations were up 64.9 per cent, giving them a record 5.5 per cent share of the market.
Annual falls
In 2017 as a whole 1,563,808 new vehicles in total have been registered, down 2.2 per cent on the same period in 2016. Private registrations over that period are down 5 per cent year on year.
"2017 is starting to feel like the auto industry's annus horribilis," said, Alex Buttle, director of the car buying comparison site Motorway.co.uk.
"This could be the beginning of a deep recession for the new car industry, the likes of which we haven't seen since the credit crunch."
Boom over
Overall GDP growth was just 0.3 per cent in the second quarter of 2017, up only slightly from the 0.2 per cent recorded in the first quarter.
The Bank of England expects another three months of just 0.3 per cent growth in the third quarter.
It downgraded its year-on-year growth forecasts for both 2017 and 2018 to 1.7 per cent and 1.6 per cent respectively.
Join our new commenting forum
Join thought-provoking conversations, follow other Independent readers and see their replies