UK may be entering 'full-blown recession' as Brexit deadline looms, official forecaster says
'A more general weakness may persist and intensify as 31 October nears,' says Office for Budget Responsibility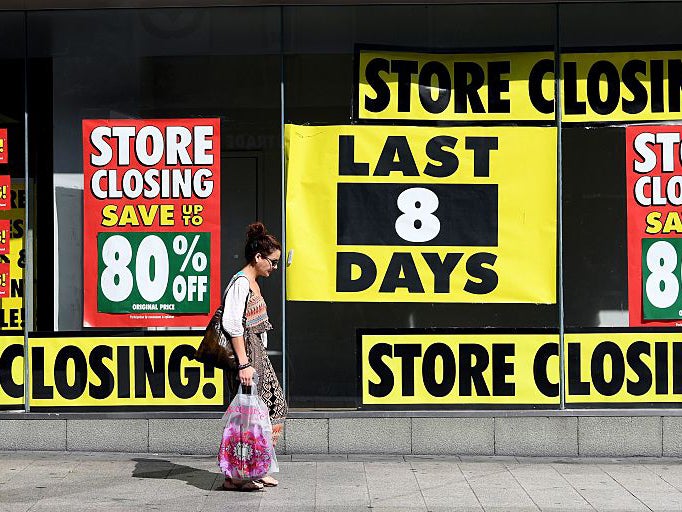 The UK may be slipping into "a full-blown recession", according to the official body charged with analysing public finances and providing economic forecasts.
The latest economic data and business surveys suggest the economy "flatlined at best" in the second quarter, the Office for Budget Responsibility said on Thursday.
"In part, this is likely to be an unwinding of stockpiling by businesses ahead of the previous proposed Brexit date of 29 March, but a more general weakness may persist and intensify as 31 October nears," the fiscal watchdog said in a report on risks to the government's finances.
"Surveys were particularly weak in June, suggesting that the pace of growth is likely to remain weak. This raises the risk that the economy may be entering a full-blown recession."
Closely watched polls of firms, known as PMIs, showed steep falls in manufacturing and construction output in June and hardly any growth in the vast services sector.
Apart from the jitters caused by the fast-approaching Brexit deadline, the UK economy has also been affected by a global weakening in manufacturing following the introduction of tariffs by the US and China, the OBR said.
A number of economists expect that official data due on 9 August will show a slight fall in GDP in the April-June period. That would be the first quarterly contraction since late 2012.
Another contraction in the third quarter would mean Britain is in a recession.
Official data released this month has painted a mixed picture of the economy. Wages excluding bonuses rose at the fastest annual pace since 2008 between March and May but employment growth slowed and vacancies fell again, suggesting a loss of momentum in the labour market.
Meanwhile, retail sales unexpectedly rose in June from May, reversing the previous month's fall. However, economists said Brexit and the uncertainty surrounding it could dent spending in coming months.
The OBR also predicted that Britain could plunge into a year-long recession in the event of a no-deal Brexit in October, with GDP shrinking by 2 per cent after accounting for inflation and government debt soaring.
The assessment echoes analysis released earlier in July by Moody's, a top global credit rating agency. It said leaving the EU without an agreement would trigger a recession and force the UK into more debt.
Whatever form Brexit takes, the 2016 vote to leave has already had a tangible impact on living standards, contributing to a bigger fall in household incomes than the recession of the early 1990s, according to research by the Resolution Foundation.
Join our commenting forum
Join thought-provoking conversations, follow other Independent readers and see their replies