Mars bars and KitKats to get smaller to meet new sugar reduction guidelines
Companies will make chocolate bars smaller so they do not have to compromise on taste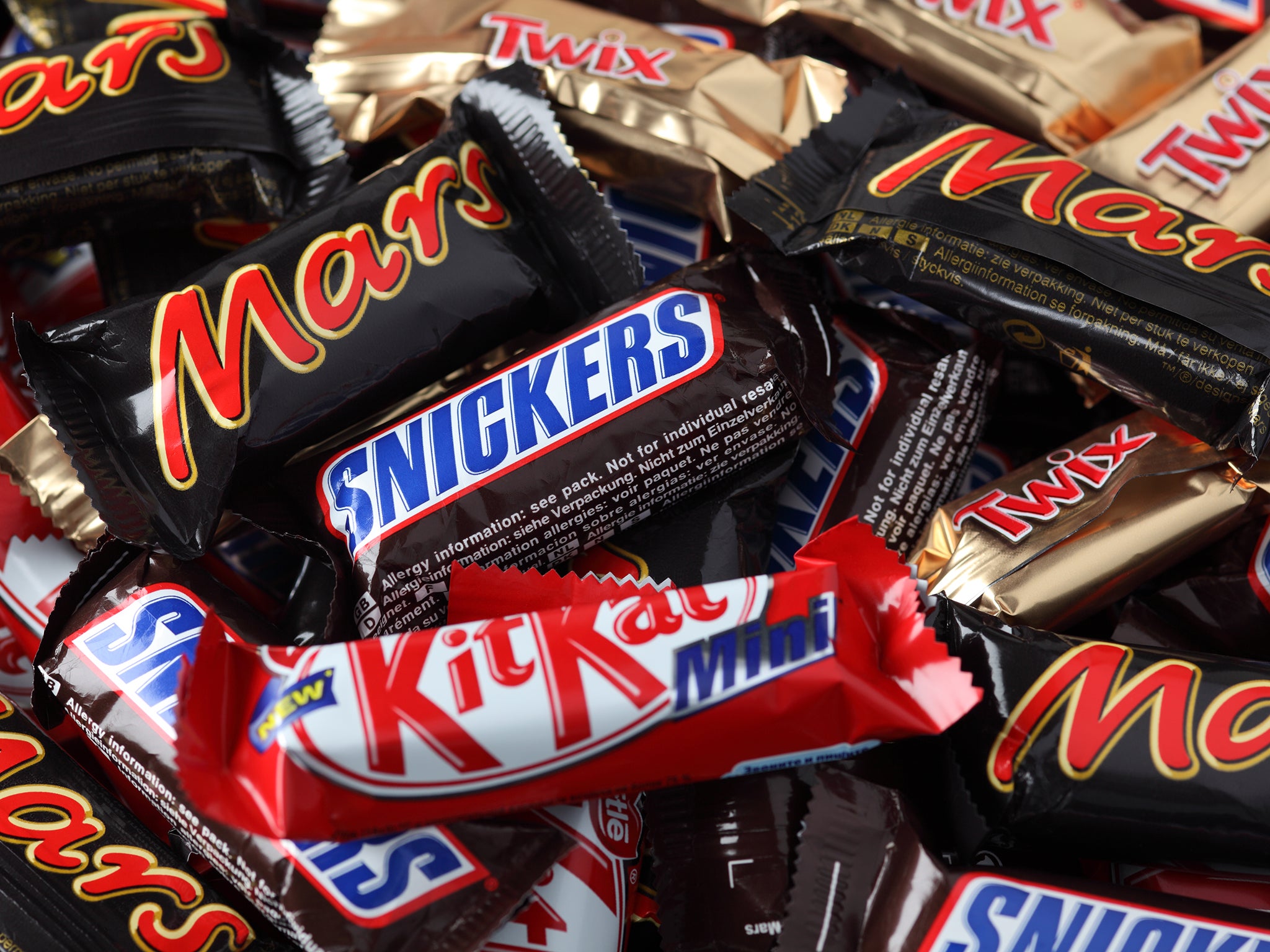 Chocolate manufacturers are planning to reduce the size of some of their best known brands by 20 per cent in a bid to comply with new guidelines on cutting sugar.
Companies such as Mars, Nestle and Cadbury plan to shrink the size of household name chocolate bars such as KitKats, Mars bars and Dairy Milk in order to reduce the level of sugar in them as part of a Public Health England plan to fight childhood obesity.
Although other producers of other high-sugar products such as yoghurt, fizzy drinks and breakfast cereal can change their recipes to add more artificial sweeteners chocolate manufacturers have warned this would ruin the taste of the bars – and could even have a laxative effect.
Following a meeting with PHE officials the big manufacturers have agreed to reduce the size of their bars to avoid being named and shamed in a report on childhood obesity which is due to be published next month, the Sunday Times reported.
The companies have reported not decided whether they will cut the prices of their products in line with the size reduction.
The targets set by the PHE will come on top of reductions already made by manufacturers and are due to be laid out in the report.
It said the percentage reduction will be calculated based on the average sugar content per 100g of product or reduction in product sizes.
The proposal to cut sugar was first introduced in July 2016 but was branded "pathetic" by some obesity campaigners who said the sugar content in food should be halved and fat content should be reduced by 20 per cent.
The amounts of sugar in food and drink
Show all 6
Action on Sugar said the Government had also failing to set out plans to control food advertising: "[It] merely says there will be a consultation, which is a pathetic response, given the billions of pounds the food industry spends on advertising to young children of unhealthy products."
The chairman of the group Professor Graham MacGregor, an expert in cardiovascular medicine at Queen Mary University said: "There's no justification for advertising unhealthy food to children, they're a very vulnerable group."
Currently more than one in five children in England are overweight or obese before they start primary school – rising to one in three by the time they leave.
Join our commenting forum
Join thought-provoking conversations, follow other Independent readers and see their replies