Costa Coffee owner Whitbread cutting hundreds of management roles
Workers have feared job cuts since company split was confirmed in April, source told The Independent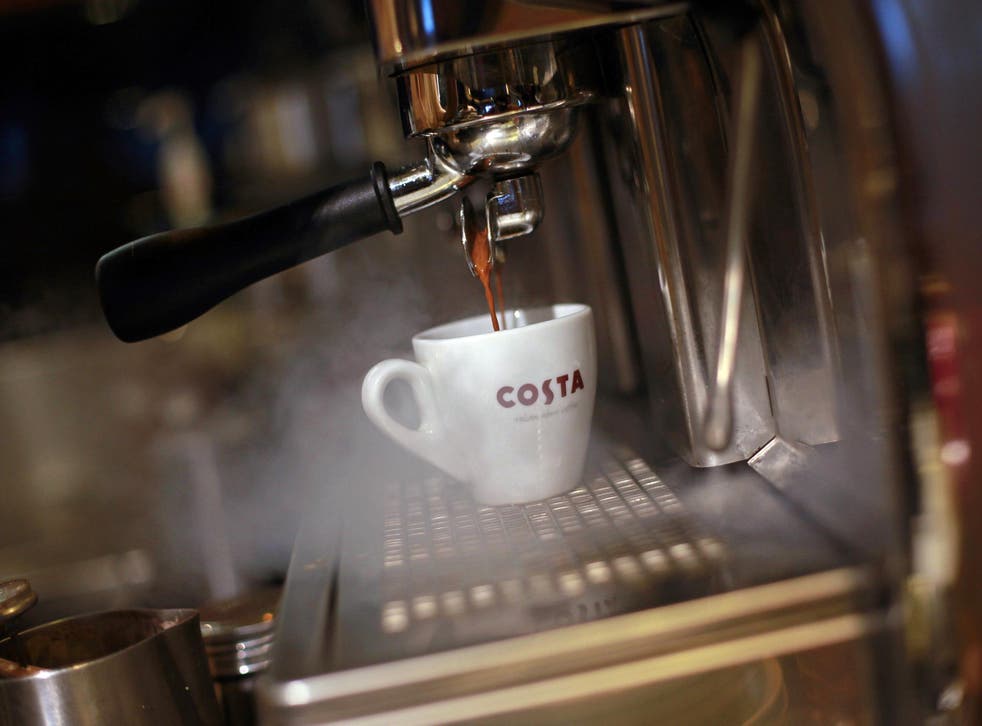 Hospitality group Whitbread is cutting hundreds of management roles, two months after confirming plans to spin off its Costa coffee business, The Independent can reveal.
The company will let at least 250 managers go as part of a restructuring of its restaurant business, which is held under the Premier Inn brand.
Employees were told about the redundancies on Monday, but were given no further detail.
According to a source close to the company, workers have been concerned that job cuts were looming since the Costa spin-off was announced, and feel that the process has not been handled well by Whitbread.
A spokesperson for Whitbread said: "We're proposing to simplify the management teams in our restaurants' business, which will bring our structure in line with industry norms. By doing so we will create a more efficient and effective organisation, and ensure we continue to deliver our ambitious growth plans.
"Regrettably however, the proposed changes would result in a number of managers leaving the business. We are consulting directly with the individuals impacted and will endeavour to find them alternative positions wherever possible."
The FTSE 100 firm said in April that it would demerge Costa and retain the Premier Inn business, following weeks of speculation that a split was imminent.
Activist investor Elliott Advisors had built up a stake of more than 6 per cent in Whitbread, enabling it to pressure the board into spinning Costa off, on the basis that both the cafe chain and Premier Inn would perform better as individual entities.
At the time, Costa chair Adam Crozier, said: "For some time, the board has been of the view that at the right time Premier Inn and Costa should be independent companies. A separation will provide enhanced focus for each business and give shareholders an investment in two high-quality businesses.
"We will ensure that prior to separation each business is sufficiently developed and well-positioned to take advantage of the structural growth opportunities available to them in the UK and internationally."
Last week, Whitbread reported weaker trading at Premier Inn during the first quarter, with London recording lower occupancy rates, pulling sales down 3.7 per cent, compared with 0.5 per cent growth in the rest of the UK.
This decline was largely driven by an increase in hotel capacity in the capital after various hospitality businesses, Premier Inn included, continued to expand in the city.
Join our new commenting forum
Join thought-provoking conversations, follow other Independent readers and see their replies