Dollar suffers worst January in 30 years after Donald Trump accuses rivals of currency exploitation
The President's currency accusations are keeping the dollar on edge
Zlata Rodionova
Wednesday 01 February 2017 10:06 Comments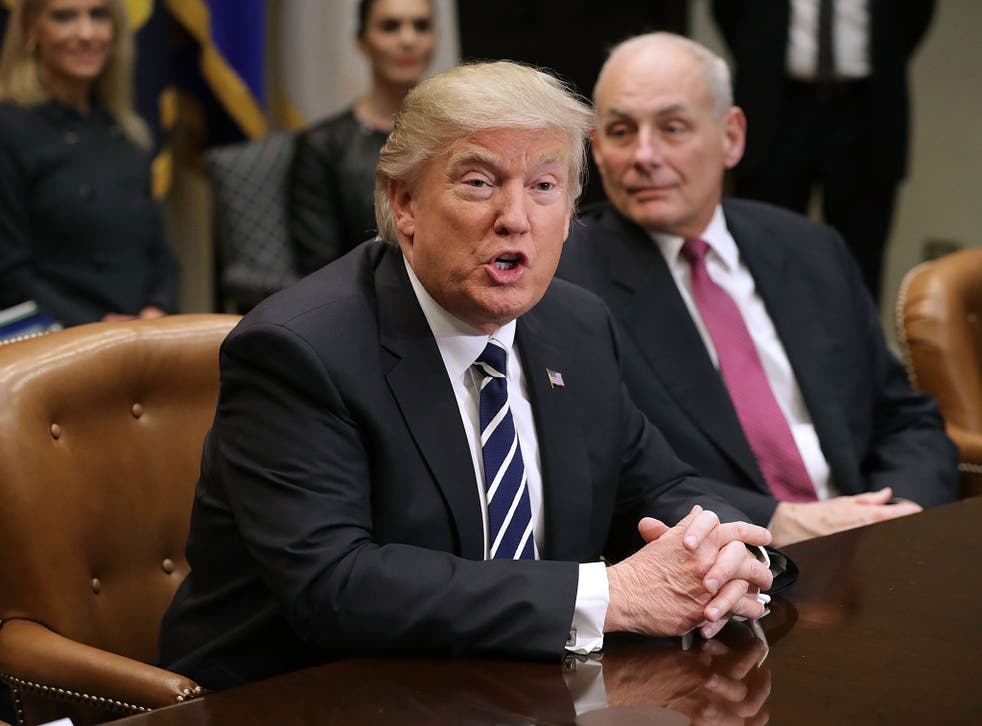 The US dollar posted its worst January in three decades after US President Donald Trump and his trade adviser accused Germany, China and Japan of exploiting currencies to gain a trade advantage over the US.
In a meeting with senior pharmaceutical executives on Tuesday, Mr Trump said: "You look at what China is doing and what Japan has done over the years, and they played the money market and the devaluation market and we sit there like a bunch of dummies."
Just hours earlier, Peter Navarro, the director of Mr Trump's new National Trade Council, accused Germany of using a weak euro to exploit the US and its European Union trade partners. He told the Financial Times the euro was like an "implicit Deutsche Mark" whose low valuation gives Germany an advantage over its main trading partners.
"Suspicions that Washington may increasingly focus on the value of the dollar were catapulted into the limelight," ANZ analysts wrote in a note.
"The early policy implication is that dollar competitiveness could have a prominent role to play in Trump's 'America First' agenda."
For January, the US Dollar Index, which measures the greenback against a basket of six major currencies, slid 2.6 per cent, its worst performance for the first month of the year since 1987, according Reuters.
Mr Trump's accusations drew rebuttals from German and Japanese officials and the dispute looked likely to run for some time.
German Chancellor Angela Merkel said on Tuesday that Germany "has always called for the European Central Bank to pursue an independent policy".
Meanwhile Japan's top government spokesman told reporters it was "absolutely not the case" that Tokyo was devaluing the yen to gain an unfair trade advantage.
In the aftermath of Mr Trump's election victory in November, strategists and economists had broadly expected the dollar to be fuelled by the President's investment promises and pledges to cut back regulation and tax, but many are now saying that the uncertainty enveloping markets is deterring investors from placing big bets on the currency.
"It seems clear that Trump's modus operandi seems to be to make public threats and bold claims first, before negotiating later," Mark Dowding, a partner at BlueBay Asset Management, wrote in a note earlier this week.
The controversial orders Donald Trump has already issued

Show all 9
"This is likely to lead to elevated volatility as investors seek to interpret the various tweets and messages coming from the White House and it will be important to monitor events in DC very carefully in the next few weeks."
One thing that could spur fresh dollar strength is any kind of indication from the US Federal Reserve that it intends to raise interest rates imminently.
The Reserve kicked off a two-day meeting on Tuesday and will make a statement later on Wednesday.
Register for free to continue reading
Registration is a free and easy way to support our truly independent journalism
By registering, you will also enjoy limited access to Premium articles, exclusive newsletters, commenting, and virtual events with our leading journalists
Already have an account? sign in
Join our new commenting forum
Join thought-provoking conversations, follow other Independent readers and see their replies