Donald Trump blasts General Motors for making cars in Mexico temporarily damaging the company's stock
President-elect warns of 'big border tax' if car manufacturers keep producing cars south of the border
Ben Chapman
Tuesday 03 January 2017 15:28 Comments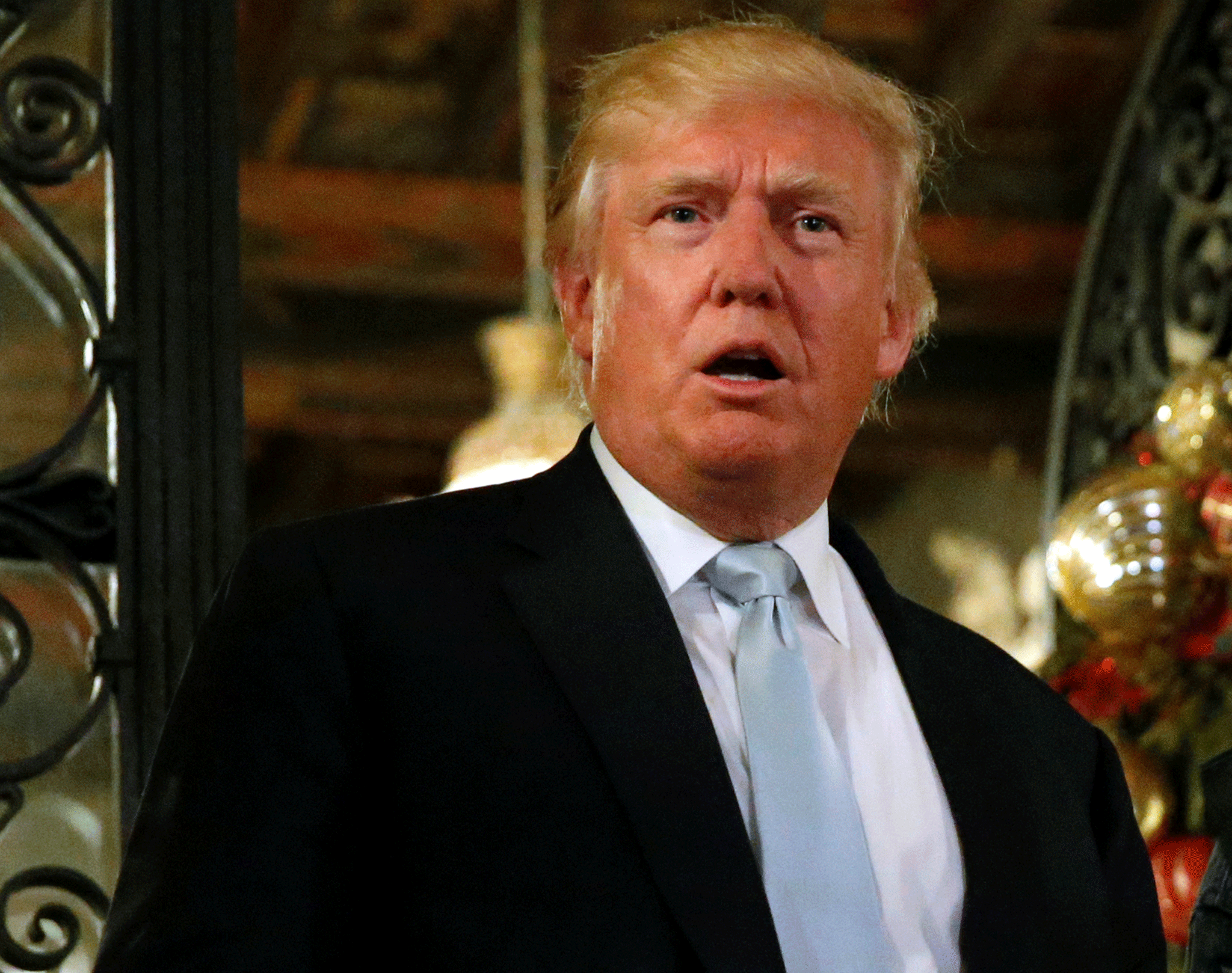 US President-elect Donald Trump temporarily wiped almost a quarter of a billion dollars off the stock market value of General Motors on Tuesday after threatening to impose a "big border tax" for making its Chevrolet Cruze model in Mexico.
"General Motors is sending Mexican made model of Chevy Cruze to US car dealers-tax free across border. Make in USA or pay big border tax!" Trump said on Twitter.
GM, which owns Vauxhall and Cadillac among other brands, saw its shares fall 0.7 per cent in pre-market trading after the tweet, before recovering as the US stock market opened strongly. The incident will cause embarrassment to GM chief executive Mary Barra who last month agreed to join the new President's economic advisory panel.
GM defended against Mr Trump's accusation, saying: "All Chevrolet Cruze sedans sold in the US are built in GM's assembly plant in Lordstown, Ohio.
"GM builds the Chevrolet Cruze hatchback for global markets in Mexico, with a small number sold in the US"
The tweet is the latest example of Mr Trump's online comments hurting multinational companies. In December shares in aerospace giants Lockheed Martin and Boeing also tumbled after Mr Trump criticised the cost of their US government contracts.
Mr Trump blasted GM and other US car manufacturers on the campaign trail for their Mexico operations as he appealed to disenfranchised working class voters who have lost out amid increasing globalisation and the dismantling of trade barriers with lower wage economies.
Business news: In pictures

Show all 13
"I am fighting hard to bring jobs back to the United States," Trump said in a statement in June. "Many companies — like Ford, General Motors, Nabisco, Carrier — are moving production to Mexico."
He has consistently attacked the North American Free Trade Agreement which has helped to speed up the transition of manufacturing jobs to Mexico. The United Auto Workers Union has called for NAFTA to be scrapped but US car-makers say access to low-cost Mexican labour is crucial to their competitiveness.
Mr Trump has also threatened import tariffs of 35 per cent on companies that shift production from the US.
Register for free to continue reading
Registration is a free and easy way to support our truly independent journalism
By registering, you will also enjoy limited access to Premium articles, exclusive newsletters, commenting, and virtual events with our leading journalists
Already have an account? sign in
Join our new commenting forum
Join thought-provoking conversations, follow other Independent readers and see their replies