Asia's emerging currencies slump as Trump anxiety deepens
An emerging markets sell-off deepened amid concern developing economies will face capital outflows and weakening exports under President-elect Donald Trump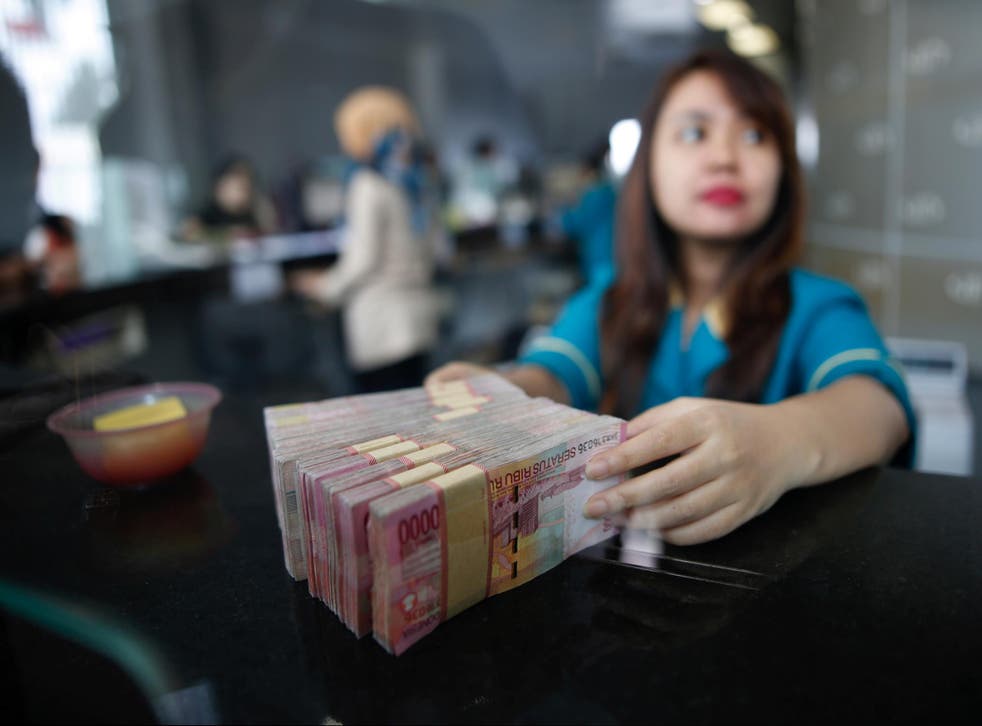 A wave of selling hit Asia's emerging currencies as investors feared higher interest rates and protectionist trade policies under incoming President Donald Trump will spark capital outflows and weakening exports from the region.
The Dow Jones hit an all-time high on Thursday, defying many predictions of a market meltdown in the wake of Donald Trump's shock election victory. Hopes that the President-elect will introduce a pro-business agenda have blunted earlier concerns about his win.
But the picture was different in Asia where investors turned cautious on views that Mr Trump's spending plans will push up inflation, possibly triggering more aggressive rate hikes by the Federal Reserve. There is also angst that some of the capital that has flowed to developing countries will soon move back to the US.
The dollar strengthened sharply against the yen and it maintained most of its gains in Asia.
It also surged against other currencies across Asia Pacific.
The Indonesian rupiah plunged more than 3 per cent, its biggest drop in 5 years, prompting the central bank to intervene, while the Australian dollar was down 2 per cent and Malaysia's ringgit lost 1 per cent.
This also sent shockwaves through Indonesia's stock market -- the Jakarta Composite fell over 3 per cent, on track for its worst day in a year.
Among other emerging currencies, South Korea's won sank about 1 per cent versus the dollar to their weakest levels in more than four months.
China's yuan was set for its steepest weekly drop since January.
Across the pacific, the Mexican peso as well as the Mexican stock market also suffered from losses on worries about Trump's stance against Mexico.
"The dollar is up against most major currencies supported by an upward revision to US interest expectations and focus on Trump's pro-growth and inflationary economic policies," Elias Haddad, a senior currency strategist at Commonwealth Bank of Australia, told Bloomberg News.
World reaction to President Trump: In pictures

Show all 29
"Trump's economic policies will force the Fed to raise the Funds rate at a faster pace than otherwise, which is dollar bullish," he added.
Additional reporting by agencies
Join our new commenting forum
Join thought-provoking conversations, follow other Independent readers and see their replies