Elon Musk's Tesla makes £1.91bn bid for SolarCity to create clean energy empire
Elon Musk is hoping to create a single "end-to-end" clean energy company that would put everything from solar power to electric cars under one brand.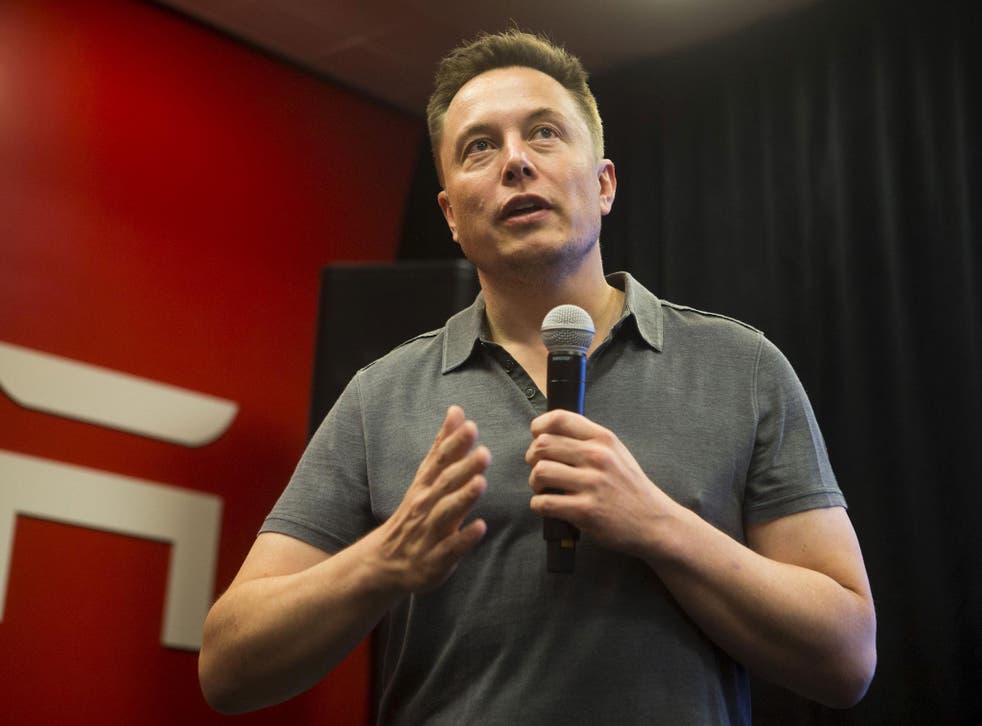 Tesla has offered to buy SolarCity, the top US residential solar installer company, to boost its clean energy business.
Elon Musk, who is the chairman of SolarCity and the largest shareholder of both companies, is hoping to create a single "end-to-end" clean energy company that would put everything from solar power to batteries and electric cars under one brand.
He described the $2.8 billion (£1.91 billion) deal as a "no brainer".
"Instead of making three trips to a house to put in a car charger and solar panels and battery pack, you can integrate that into a single visit," Musk said.
"It's an obvious thing to do," he added.
If the deal goes through, the Solar City solar panels will be sold under the Tesla brand. Customers will be able to buy a car, a home charger and Tesla's Powerwall battery pack as well as arranging an installation of solar panels to help generate electricity.
But Tesla' investors do not seem so keen on the deal.
The company's shares plunged more than 13 per cent after the announcement, amounting to a loss in value of about $4.3 billion.
"Ideally you want to see Tesla focus on Tesla - building Teslas and expanding the cars," said Ivan Feinseth, an analyst at Tigress Financial Partners.
"Maybe the feeling is that this takes away focus, and it could financially strain Tesla, which is going to continually need a lot of cash."
Shares of SolarCity jumped 18 per cent after the announcement.
SolarCity, run by Lyndon and Peter Rive - Musk's first cousins, has about $6.2 4billion in liabilities, including debt and its stock has fallen by nearly 60 per cent so far this year.
Musk and the Rive brothers said that they are rescuing themselves from the vote on the Tesla-SolarCity merger.
"Of course, the shareholders will make the final decision," Rive said.
"This would only move forward if there's a majority vote of the non-me shareholders in the company," Musk added.
The news comes as Elon Musk's OpenAI – a $1 billion artificial intelligence group - hopes to build a robot to clean people's houses.
Business news: In pictures

Show all 13
In April, more than 253,000 people have also put their names down for the upcoming Tesla Model 3 electric car, representing over $253 million in pre-order fees.
Customers have pre-ordered the car in droves, each paying £1,000 for the privilege, in the hope of being one of the first to get it after release in late 2017.
Join our new commenting forum
Join thought-provoking conversations, follow other Independent readers and see their replies