Gender pay gap: 78% of large UK companies and public sector bodies pay men more than women, figures reveal
Around 1,500 organisations failed to report figures before the deadline of midnight on Wednesday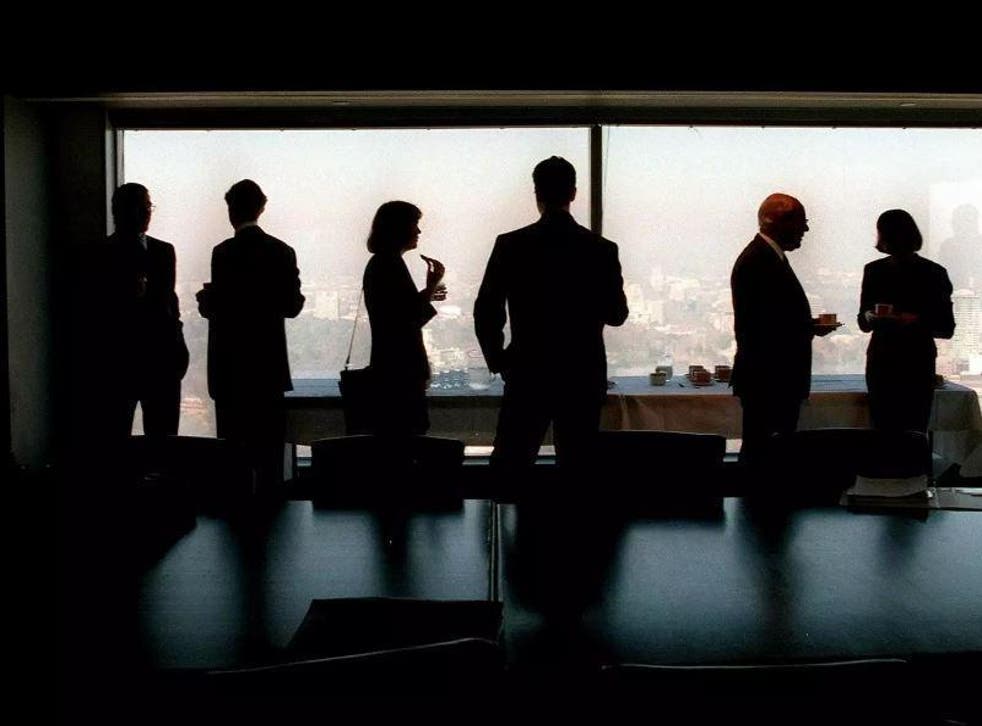 Almost eight in 10 large UK companies and public sector bodies pay men more than women, the latest gender pay gap reporting has revealed.
After the deadline to publish passed at midnight on Wednesday, around 1,500 organisations with more than 250 employees had yet to report.
More than 10,015 employers met the deadline, with 78 per cent of those revealing that they pay men more than women, on average.
Of the remaining employers, 8 per cent claimed that they have no gender pay gap and 14 per cent reported one in favour of women.
More than 15 per cent of those who reported figures left it to the last minute, sending their information between Tuesday at 4pm and the cut-off point. A further 10 companies had submitted their figures after the deadline by 8am on Thursday.
Companies that fail to publish their mean and median gender pay gaps and bonus gaps face "stiff penalties", including court orders and unlimited fines, according to the Equality and Human Rights Commission. Firms now have a month to report figures before action will commence.
However, some legal experts have questioned whether these sanctions are enforceable under current legislation.
The figures published so far reveal some startling gulfs between men's and women's pay at some of the UK's best-known firms.
Ryanair pays women 67 per cent less than men, on average, and HSBC pays women 59 per cent less. The figures mean that for every £1 men are paid at Ryanair, a woman is paid just 33p, while at HSBC a woman gets 41p for every £1 paid to a man.
Sam Smethers, chief executive of the Fawcett Society, described gender pay gap reporting as a "game changer" for working practices.
"It forces employers to look at themselves and understand their organisations and it prompts employees to ask some hard questions," she said.
"But even better than that, finally women are realising that they have a right to talk about pay and they cannot be silenced.
"By finding out what their colleagues earn they are then in a position to challenge any pay inequality. It is much more common than people realise."
The EHRC said it will write to employers who have not complied on 9 April, giving them 28 days to publish the figures "before an investigation takes place and an unlawful act notice is issued".
Rebecca Hilsenrath, chief executive of the EHRC, said she would ensure that the law is fully enforced against all companies that fail to report.
She added: "This legislation is in place to bring about better gender equality in the workplace and any employer not complying needs to ask themselves tough questions, rethink their priorities, be prepared for serious reputational damage, and be ready to face a very unhappy workforce."
Looking at the median gender pay gap – the difference between the middle-earning man and middle-earning woman at an organisation – banks revealed the biggest gender pay gaps among the UK's largest employers.
Business news: In pictures

Show all 13
Lloyds Bank's median pay gap was 42.7 per cent, followed by majority state-owned Royal Bank of Scotland with 36.5 per cent.
BT reported that it pays women 2.3 more than men, on a median basis, while big chains including Primark, McDonald's and Costa all said they have no gender pay gap.
A spokesman for the Institute for Fiscal Studies said: "The gender wage gap has barely fallen over the past 15 years and greater understanding of its determinants are needed.
"The new data being provided by employers could help contribute to that. As ever, however, the statistics are limited and need to be interpreted with care."
Additional reporting by PA
Join our new commenting forum
Join thought-provoking conversations, follow other Independent readers and see their replies