Some UK businesses accused of understating gender pay gap
Nicky Morgan says some firms are 'taking advantage of an apparent loophole'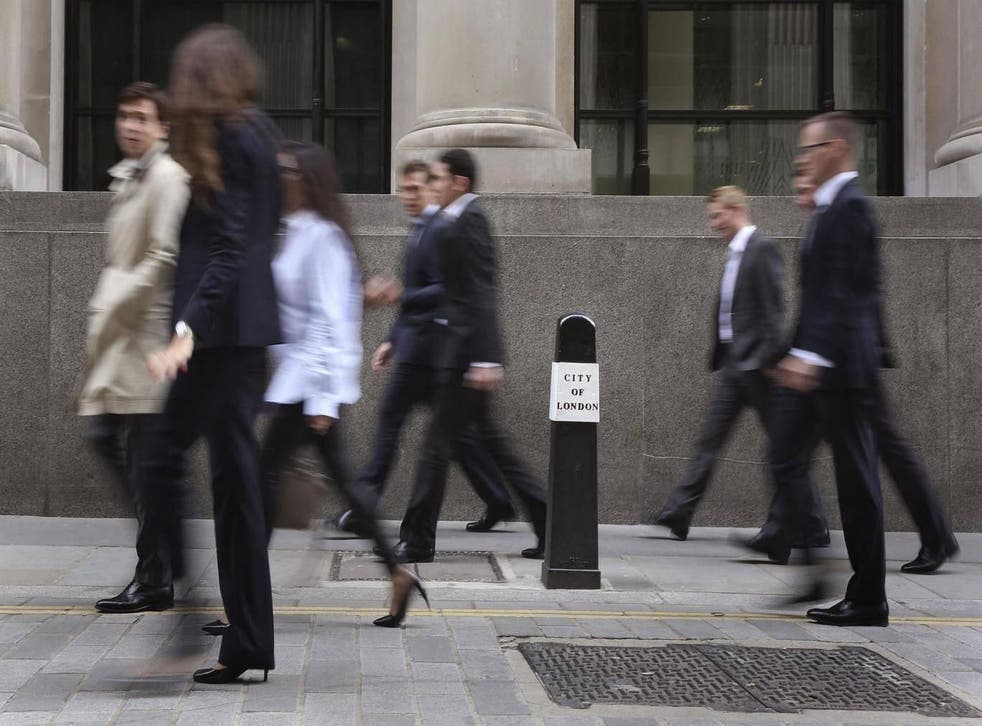 MPs are demanding that accounting and law firms revise figures on how male and female staff are remunerated amid criticism that partnership structures understate gender pay differences.
British companies with more than 250 employees have until 4 April to provide authorities with data on how they pay staff.
Among those to report so far, professional-services companies including Linklaters and EY have shown much narrower gender gaps than banks such as Barclays. But that's partly because those firms class their top-earning partners as owners rather than employees, enabling them to be excluded from the figures.
"These firms appear to be abiding by the letter of the law, but not the spirit," said Treasury Select Committee Chair Nicky Morgan in an emailed statement. "They're taking advantage of an apparent loophole. Partners are leaders and role models in their firms. They should know better than to exclude themselves."
The Equalities and Human Rights Commission (EHRC), which operates at arm's length from the Government, has the discretion to punish employers that don't comply with the data requirements. Dawn Butler, the Labour Party's shadow minister for women and equalities, said professional firms should face sanctions if they don't resubmit figures more in line with the spirit of the law.
"The distinction between partners and other lawyers is an irrelevant distinction for these purposes," Shami Chakrabarti, Labour's Shadow Attorney General, said in an email. "The bottom line is that people are being remunerated for the same work at different levels on account of their gender."
Narrower Gap
Spokesmen for EY and Linklaters declined to comment. A spokesman for Pinsent Masons wasn't immediately available.
Asked if it was concerned about the professional firms' figures, the EHRC issued a statement saying it had "mechanisms in place to identify questionable data," without commenting specifically on the figures it had received.
Law firms Linklaters and Pinsent Masons have reported that female employees earn 23 per cent and 22 per cent less on average, respectively, than their male colleagues. The gap at EY is 20 per cent. That's less than half as wide as the figure reported by Barclays for its corporate and investment bank, which indicates female staff were paid an average of 48 per cent less than male employees.
Jayne-Anne Gadhia, chief executive of Virgin Money, who has led a Government review of women in finance, told Bloomberg News that excluding high-earning professional partners from the data is "outrageous". Her company posted a 33 per cent gender pay gap, which Gadhia said needs to improve.
This is the first year that UK companies have been required to submit the data. Charles Cotton, an adviser on compensation policy at the Chartered Institute for Personnel and Development, said companies will likely be called on to report data on the age and ethnicity of their staff in future.
"Most businesses will have wanted to make sure they are compliant with the law, but we can already see the Government Equalities Office refining their guidance for best practice," Christina Blacklaws, vice-president of Britain's Law Society, said.
Bloomberg
Register for free to continue reading
Registration is a free and easy way to support our truly independent journalism
By registering, you will also enjoy limited access to Premium articles, exclusive newsletters, commenting, and virtual events with our leading journalists
Already have an account? sign in
Register for free to continue reading
Registration is a free and easy way to support our truly independent journalism
By registering, you will also enjoy limited access to Premium articles, exclusive newsletters, commenting, and virtual events with our leading journalists
Already have an account? sign in
Join our new commenting forum
Join thought-provoking conversations, follow other Independent readers and see their replies