GKN takeover: Business secretary demands binding commitments from Melrose over £8.1bn deal
'Interests broader than shareholder value should be taken into account,' Greg Clark tells turnaround specialist
Ben Chapman
Tuesday 27 March 2018 10:40 Comments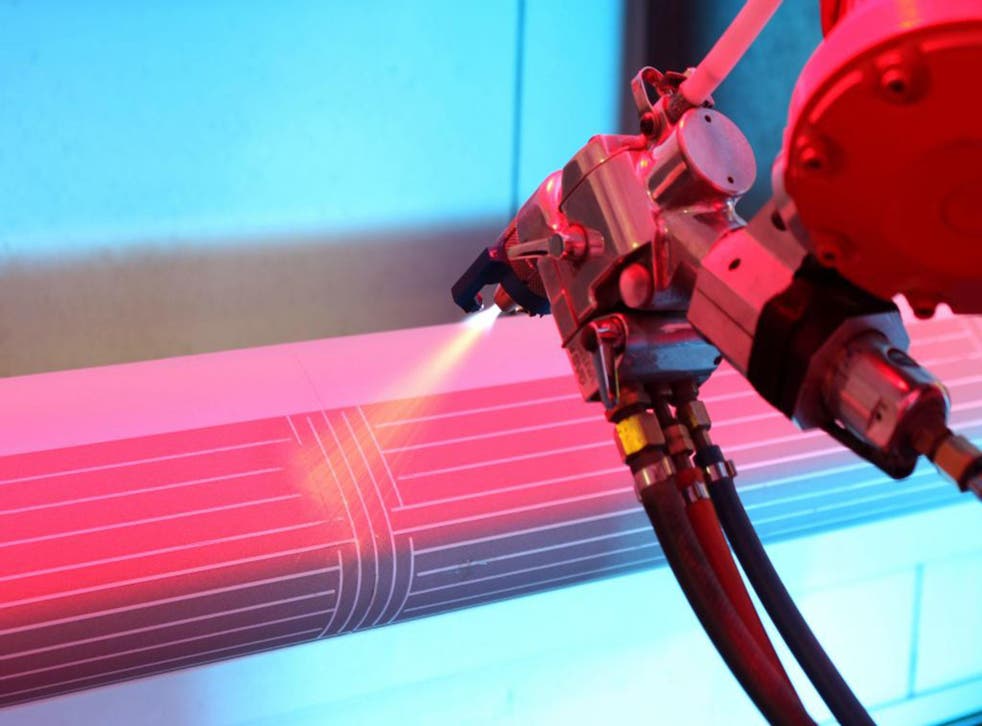 The business secretary has demanded 11th-hour assurances from Melrose over its planned hostile takeover of engineering giant GKN, citing "concerns relating to national security".
In a letter to Melrose boss Simon Peckham, Greg Clark said the turnaround specialist would have to agree to binding "extensive and clear" commitments on its intended conduct if the £8.1bn deal goes ahead.
Mr Peckham wrote back with a number of promises but the Unite union branded them "inadequate" and said they may not even be enforceable.
Mr Clarke expressed concerns over the compatibility of Melrose's business model with a need for long-term stability at GKN. He said Melrose would need to commit to treating suppliers well and submit plans for funding GKN's pension scheme that satisfy the regulator.
Unions have previously accused Melrose of being an asset stripper. Earlier this month, MPs urged the business secretary to block the deal in order to stop the "dismembering" of GKN.
The 259-year-old company has a number of government contracts, including for defence. It also supplies parts for Boeing and Airbus, as well as Volkswagen and Ford. It employs around 58,000 people, including 6,000 in the UK.
"Interests broader than shareholder value should be taken into account," Mr Clark wrote.
He added: "The public should reasonably expect that companies that benefit directly or indirectly from long-term public sector contracts or indirectly from government-supported long-term research and development should be willing and able to adopt appropriate time horizons on investment decisions."
In a response published on Tuesday, Melrose pledged not to sell GKN's aerospace division for five years and said it would maintain GKN's UK listing and headquarters, as well as ensure that a majority of its directors are resident in the country during that time.
The company also promised to keep research and development spending at 2.2 per cent of revenues or more.
Mr Peckham said these commitments were "in direct contrast to the fire sale being undertaken by the current GKN board".
He said Melrose's "commitment throughout has been clear ... We are British and work in the national interest."
Unite said Mr Clark's demands "may be too little, too late".
"The assurances that the government claims to have secured are unenforceable, short-term and completely inadequate," Steve Turner, Unite's assistant general secretary for aerospace, said.
He added: "It is doubtful that even these limited assurances are worth much more than the paper they're written on, or are actually legally enforceable by either the government or the takeover panel.
"No deal should be struck on the basis of false promises."
Register for free to continue reading
Registration is a free and easy way to support our truly independent journalism
By registering, you will also enjoy limited access to Premium articles, exclusive newsletters, commenting, and virtual events with our leading journalists
Already have an account? sign in
Join our new commenting forum
Join thought-provoking conversations, follow other Independent readers and see their replies