Greek debt crisis: Saturday talks are the last chance for Greece to accept creditors' proposals
Greece must accept proposals from its creditors over the weekend to have the chance to implement reforms before the 30 June deadline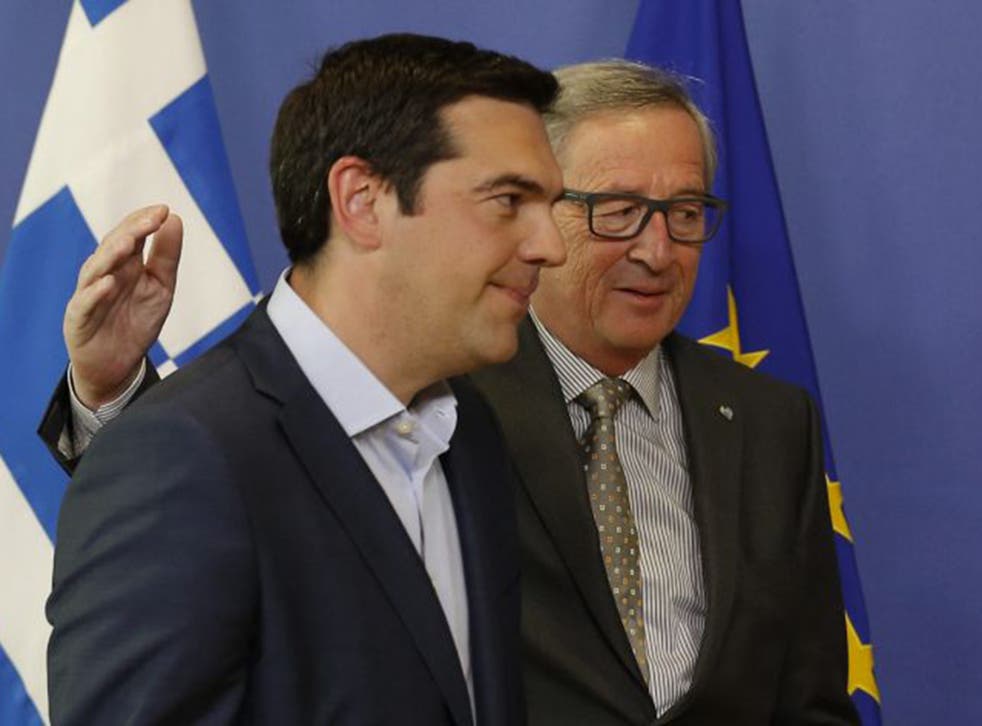 European leaders could miss deadlines for Greece to accept reforms that will unlock €7.2bn in bailout funds, after talks were scheduled on Saturday as the last chance to strike a deal.
Talks between Alexis Tsipras, the Greek prime minister, and the country's creditors broke down on Thursday evening with hopes of a last minute deal now appearing more distant after talks broke down for the fourth time in a week.
The last minute talks between the eurozone's finance ministers after European stocks fell during Shanghai trading due to nervousness ahead of the deadline for Greece to accept economic reforms.
Elsewhere, creditors agreed to assess proposals by Yanis Varoufakis, Greece's finance minister, which were described as an edited version of those offered by the IMF, European Central Bank and European Commission, before talks were cut off completely.
The German Chancellor, Angela Merkel, acknowledged the seriousness of the summit talks as she admitted in the early hours of Friday morning that Saturday's meeting is "approaching decisive importance," due to the consequences of Greece missing its deadline on 30 June to repay €1.5bn to the IMF, the Financial Times reported.
Greece's economy minister, George Stathakis, told a German Newspaper yesterday that although Greece was in a serious position, the country would not accept "dud" deals.
"If the lenders want to impose their old programme, then Tsipras will not sign it and there will be no vote in the Greek parliament," Mr Stathakis told Süddeutsche Zeitung.
Mr Stathakis' comments suggested that there could be snap elections as early as this month after he admitted that "no one knows what will happen," if Mr Tsipras' government did not vote on a deal with Greece's creditors.
Without a deal this weekend, there will not be enough time for any economic reform measures to be passed by the Greek parliament to have its programme of bailouts extended.
Despite this, Greek ministers claim that they will be able to meet the €1.5bn repayment to the IMF on Tuesday, although a default would increase the pressure on the ECB to provide an emergency loan amid fears of a run on the banks.
Join our new commenting forum
Join thought-provoking conversations, follow other Independent readers and see their replies