Global financial markets shrug off President Donald Trump's inauguration
Donald Trump's presidency could ring in a new era for financial markets globally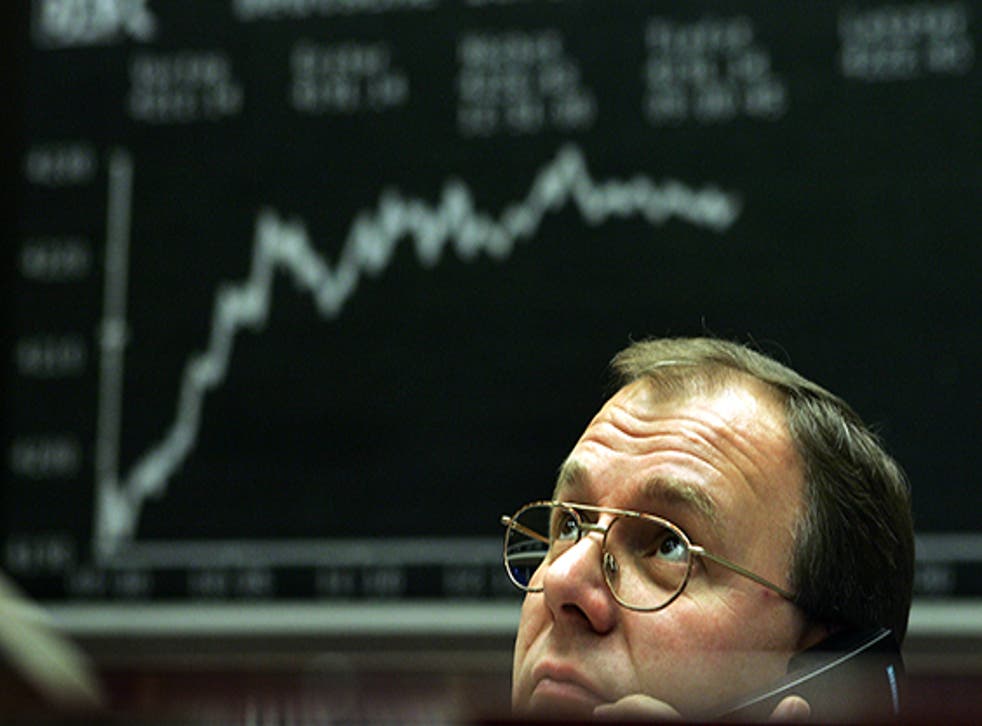 Caution dominated global stock, currency and commodity markets on Friday, after Donald Trump was sworn in as 45th President of the United States, underscoring his protectionist agenda in his inaugural address and possibly ringing in a new era for financial markets all around the world.
On Wall Street, the Dow Jones Industrial Average, the S&P 500 and the Nasdaq, which had all risen slightly in the lead up to Mr Trump's address, pulled back somewhat after he spoke, but moves were muted.
In the UK, the FTSE 100 earlier ended the session little changed, making this week one of its worst since November.
The index had been on a tear, cranking out successive all-time record closes during the early part of January, spurred by a dropping pound. But sterling's slide has paused in recent days as attention has shifted away from Brexit and towards the inauguration of Mr Trump and what it means for global economies and asset classes.
The pan-European Stoxx Europe 600 index ended the day largely unchanged too.
Shares tend to be considered a relatively risky asset to hold during times of market uncertainty, with investors preferring to snap up top-rated government bonds, currencies considered particularly stable – like the Swiss franc – and gold.
"The problem is that no one knows for certain what Mr. Trump will do," investors at Janus Capital Group wrote in a note to clients.
"Two very different forces are pulling on the president-elect," they added. "The first is the populist movement that elected him. The second is the conservative orthodoxy of the Republican Party that now claims him."
Geoffrey Yu, head of the UK investment office at UBS Wealth Management, said that it is important to remember that the inauguration is not intended to be a policy platform.
"So we should not be surprised if the market shrugs its shoulders today."
In the aftermath of Mr Trump's November election victory stock markets, especially in the US surged, spurred by the New York businessman's campaign promises of tax and regulatory roll backs and higher infrastructure spending.
Bank stocks enjoyed especially sharp rises and the dollar rallied hard too, but in recent weeks moves have become more muted. Investors appear to be looking for proof that the rallies will be justified by hard policy action from the President.
"Comments from President Trump that indicate his stance towards trading partners, particularly in Europe and China, and the conciliatory or punitive tone of those remarks, have the greatest potential to sway market sentiment," Mr Yu added.
Trump Inauguration protests around the World

Show all 14
On Friday, a commonly-used trade-weighted dollar index inched marginally higher during the European trading session and defended those gains after Mr Trump was sworn in.
Gold was slightly higher on the day, trading at around $1,203.60 per troy ounce.
Schroders' Chief Economist Keith Wade wrote in a note this week that while investors "have fully bought into Trump's promise to 'make America great again' ... the impact of the new president's fiscal policies will not be felt until end-2017 and into 2018".
And he warned that "there are some tricky waters to be navigated before they take effect."
Join our new commenting forum
Join thought-provoking conversations, follow other Independent readers and see their replies