JPMorgan to pay ex-prisoners $447,000 damages after 'exploiting one of most vulnerable groups imaginable'
US bank ripped off former convicts with $10 fees to withdraw money from a branch and $2 charges for using cash machines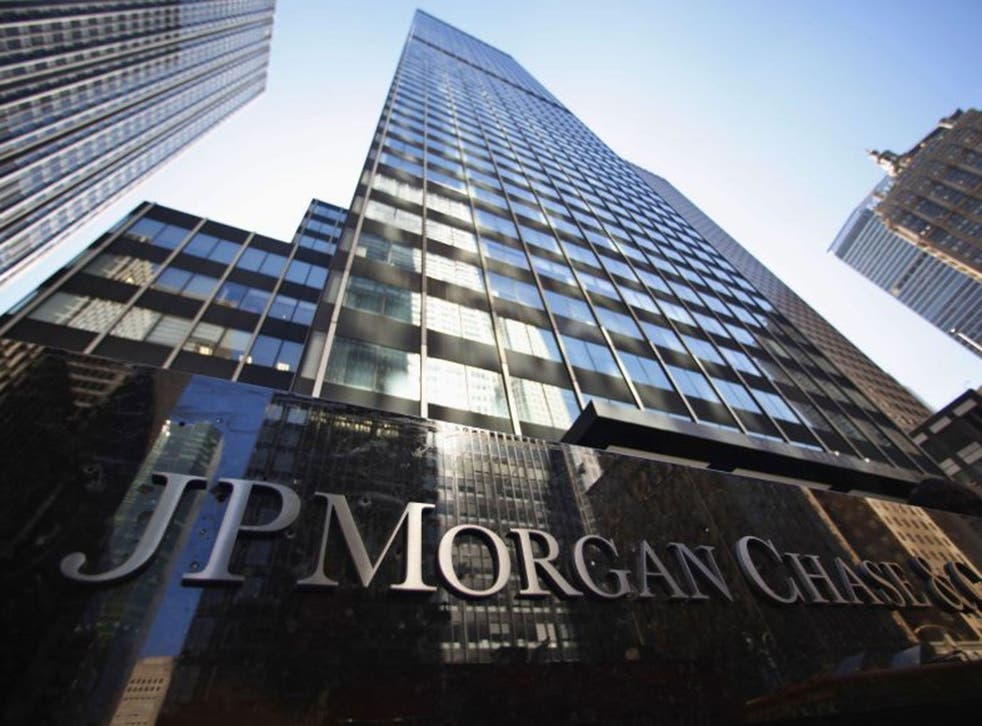 JPMorgan Chase's contract to provide debit cards to inmates released from federal prison may have backfired after a former convict raised a ruckus.
The bank agreed to pay a total of $446,822 to thousands of ex-prisoners to settle a class-action law suit claiming JPMorgan Chase ripped them off with $10 fees to withdraw money from a branch and $2 charges for using non-network cash machines, according to a filing on Monday in a federal court in Philadelphia.
JPMorgan's contract with the Federal Bureau of Prisons was a scheme "to exploit one of the most vulnerable groups imaginable – releasees from federal corrections facilities," according to the complaint. "Every cent counts for federal releasees who are coming out of prison without an immediate means of income."
The New York-based bank also agreed to pay as much as $250,000 in plaintiffs' legal fees and costs, the filing said. The relatively small payout to inmates, which almost 50,000 ex-cons qualify to share in, doesn't faze the lead plaintiff in the case, 33-year-old Philadelphia artist Jesse Krimes.
"It's about the principle of the matter, and setting a precedent for future litigation against similar predatory practices," said Krimes, who made artwork from prison-issued sheets and soap while serving six years after pleading guilty to distributing cocaine.
"I left prison with $120," an unidentified former inmate said in the complaint. "Because of the fees, I was only able to use about $70 of it."
Plaintiffs' attorney David Stanoch said the settlement will return the fees charged to inmates under the contract, including 45 cents for balance inquiries and a $1.50 inactivity charge that the bank could not justify in court.
"It's unclear what, if anything, these fees are tethered to in terms of cost or administration of the programme," Stanoch said of the inactivity charge. "It's simply money sitting there and not requiring [the bank] to do anything."
Joseph Evangelisti, a spokesman for JPMorgan, declined to comment on the settlement.
Krimes said that while the idea behind the debit cards may have been reasonable, the bank's behaviour was ultimately predatory and illegal.
"The debit cards aren't necessarily problematic until they charge us these large fees that they don't charge normal civilians," Krimes said in an interview. "[The bank] was preying on a vulnerable population."
The complaint, filed in September 2015, said inmates released from all US federal prisons since at least 2008 were required to get Chase debit cards to receive the balance in their accounts, which held money sent from family or friends for commissary purchases, as well as wages for prison jobs.
Under the bank's no-bid contract, prisoners weren't allowed to review or approve the terms and conditions, the plaintiffs' group said. The deal stemmed from an agreement between the bank and the US Treasury Department to provide debit-card services to a variety of agencies, mostly as a means to replace cheques.
Unlike employees of other federal agencies, prison inmates did not have a choice about whether to use the cards, which were not re-loadable, Stanoch said. That all changed according to the lawyer, after Krimes challenged the fees upon his release.
"At some point he noticed a fee being charge, and that piqued his interest and caused him to question what it was," Stanoch said. "When he was unable to get a satisfactory answer from Chase customer services, it led down this path."
Biggest business scandals in pictures

Show all 20
The Bureau of Prisons did not immediately reply to requests for comment. The agency was not sued.
The debit-card dispute mirrors an earlier fight between inmates and the Bureau of Prisons over how much they were charged to make phone calls and fees charged to their families to receive collect calls.
The Federal Communications Commission said last year it would cap the rates, which had been set under contracts with telephone companies.
© Bloomberg
Join our new commenting forum
Join thought-provoking conversations, follow other Independent readers and see their replies