OECD pushes for global Keynesian fiscal stimulus to spring low-growth trap
Six years ago the think tank encouraged a global pivot to austerity but it has now become a full-throated supporter of debt-funded government spending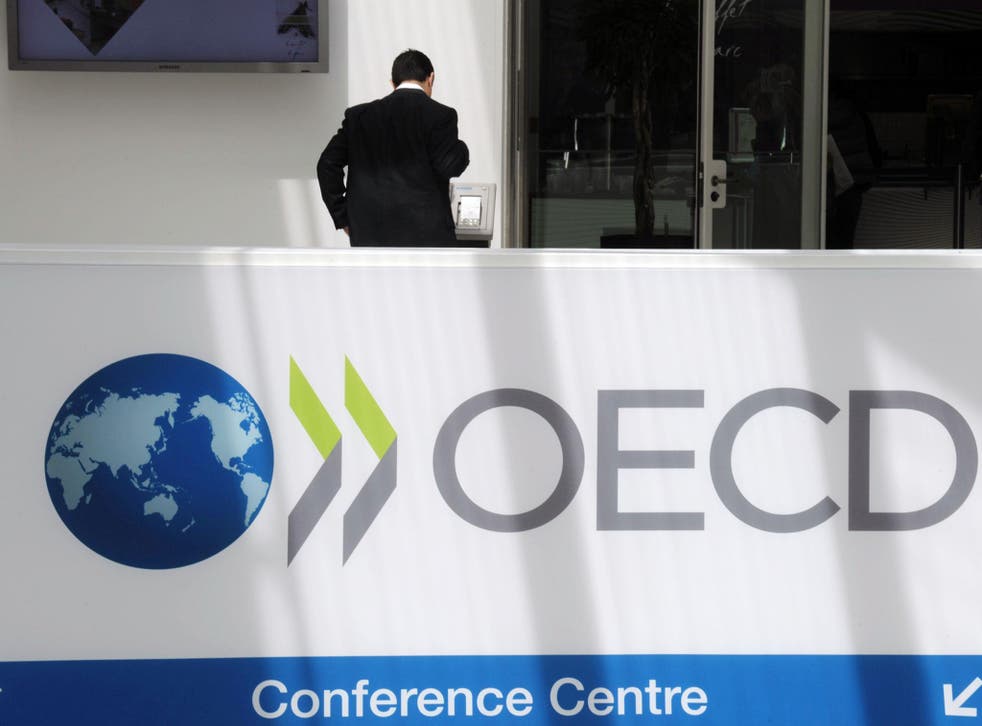 The Organisation for Economic Cooperation and Development has made its strongest call yet for advanced economies, including the UK, to stimulate their economies by spending more and taking on more debt, even where debt burdens are already elevated relative to GDP.
In its latest report, the influential multilateral think tank stresses the global economy remains in a "low-growth trap" with output expanding by only around 3 per cent a year.
Catherine Mann, the OECD's chief economist, said that "fiscal initiatives" – meaning discretionary higher spending by governments – could "catalyse private economic activity" and push the global economy's growth rate to 3.5 by 2018.
"Collective fiscal action undertaken by all countries, including a more expansionary stance than planned in many countries in Europe, would support domestic and global growth," she said.
The OECD, which six years ago was instrumental in encouraging a global "pivot" to austerity through its warnings about rising government debt levels, has now become a full-throated supporter of Keynesian fiscal stimulus.
US President-elect Donald Trump has pledged a major infrastructure spending increase from next year – and seems certain to enjoy the support of the OECD if he delivers.
The OECD has upgraded its 2017 growth forecast for the US to 2.3 per cent from 2.1 per cent in September on the basis of Mr Trump's pledges, with officials saying they are assuming an American stimulus stimulus worth 0.25 to 0.5 per cent of GDP next year.
The prospect of fiscal stimulus in Europe, though, still seems remote.
The UK Government is increasing borrowing by some £122bn over the next five years and has pledged to spend an additional £23bn on infrastructure by 2022 but the Chancellor, Philip Hammond, did not announce a significant near-term boost to government spending in last week's Autumn Statement – and cuts in government spending will continue to be a net drag on growth into the next decade.
The President of the European Central Bank, Mario Draghi, has, like the OECD, called on European governments to adopt a fiscal stimulus to take the pressure off monetary policy in supporting output in the eurozone and breaking the grip of deflation.
But Germany, which is the bloc's largest economy and which is running a budget surplus, continues to dismiss the idea of a state spending boost to support growth in the rest of the single currency zone.
Despite the OECD's supportive stance on Mr Trump's infrastructure boost, it has also sounded a clear warning that his unabashedly protectionist stance on trade represents a threat to global growth.
"Protectionism and inevitable trade retaliation would offset much of the effects of the fiscal initiatives on domestic and global growth, raise prices, harm living standards, and leave countries in a worsened fiscal position," Ms Mann said.
Since September the OECD has upgraded its UK growth forecast for 2016 and 2017 to 2 per cent and 1.2 per cent, up from 1.8 per cent and 1 per cent previously.
Low growth trap
However, its 2018 forecast of UK GDP growth of just 1 per cent is well below the 1.7 per cent forecast by the Office for Budget Responsibility last week – and reflects the OECD's view that Brexit will still take a major negative economic toll on the UK despite the unexpected resilience of the economy since the 23 June referendum.
It says the Chancellor Philip Hammond should consider further near term fiscal stimulus, going beyond what was in the Autumn Statement.
"A more significant increase in public investment would support demand in the near term and boost supply in the longer term," said Ms Mann.
The OECD also firmly rejects that idea (one that it previously advocated) that discretionary fiscal stimulus will imperil the stability of public finances in Western countries.
"Fiscal space has been created by lower interest payments on rolled-over debt, which also increases gauges of market access and of debt sustainability. On average, OECD economies could deploy deficit-financed fiscal initiatives for three to four years, while still leaving debt-to-GDP ratios unchanged in the long term," said Ms Mann.
Join our new commenting forum
Join thought-provoking conversations, follow other Independent readers and see their replies