Zero-hours contract workers 'should have right to request guaranteed hours', Government review will say
Head of the Government-commissioned review, Matthew Taylor, is expected to recommend a 'right to request' fixed hours. Labour has pledged to end the controversial contracts.
Ben Chapman
Tuesday 23 May 2017 10:53 Comments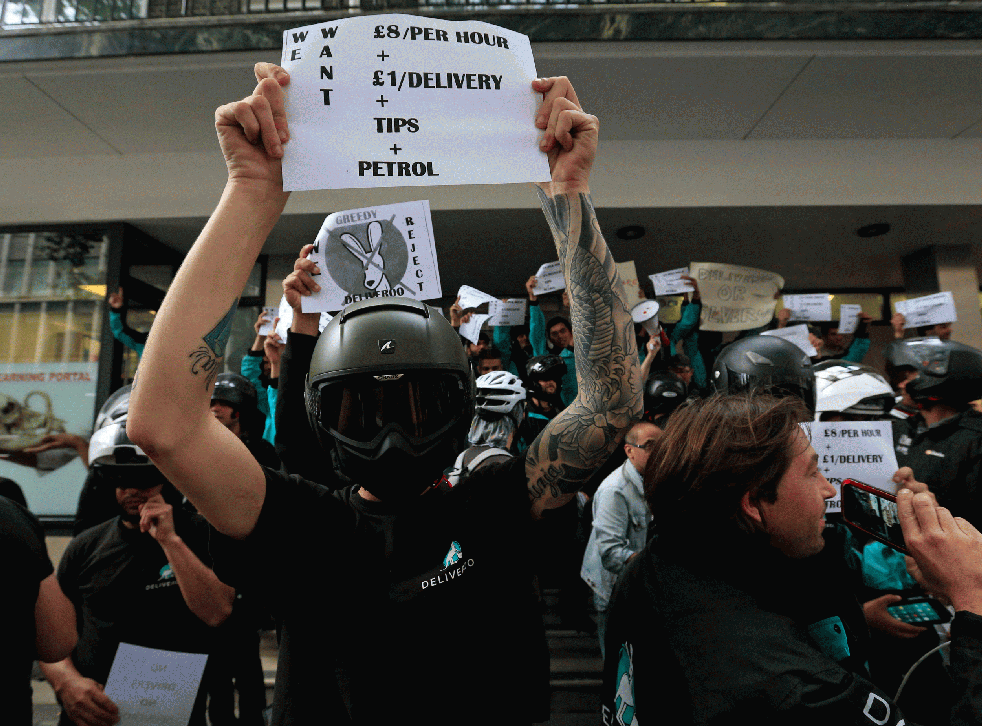 A Government-commissioned inquiry will call for all employees on zero-hours contracts to have the right to request guaranteed hours, the BBC reports.
Almost 1 million people now rely on a job that does not give them any fixed hours for their main source of income, leaving many without the security of knowing they will be able to pay their bills.
The leader of the inquiry, Matthew Taylor, who is the head of the Royal Society of Arts, will reportedly say that some employers are using the controversial contracts to exploit workers.
Mr Taylor is expected to recommend a "right to request" fixed hours which will mirror the current right to ask for flexible hours, which was introduced in 2014.
Under the existing legislation employers must respond "seriously" to a request for flexible working and state reasons for their decision as to whether to grant it or not.
The Taylor review's reported recommendation would be similar to that adopted last month by McDonald's. The fast food giant announced it will offer its 115,000 UK employees the opportunity to switch from zero-hours contracts to fixed hour ones.
McDonald's' move followed a successful trial in 23 restaurants and franchise outlets across the UK.
About 20 per cent of the company's workforce chose to move to fixed hours contracts following the trial, according to the company.
The Taylor review was launched by the Government in November, having been tasked with looking at the changing world of work.
Zero-hours contracts are at the centre of a heated debate about the rise of insecure employment, including "false self-employment" and gig economy work.
Companies, including Uber and Deliveroo, often favour the arrangements because they give them flexibility.
Critics say the contracts allow employers to avoid their responsibilities towards workers - including paying holiday and sick pay - and make it difficult for people to plan for the future.
Business news: In pictures

Show all 13
Last year the number of people relying on zero-hours contracts for their main job in the UK surged by 13 per cent, to 905,000, prompting calls from unions and charities to crack down on the practice.
Young people and women are more likely to be on contracts which guarantee no work, the Office for National Statistics said earlier this month. The total number of zero-hours contracts in the UK economy was 1.7 million at the end of 2017, up from 1.4 million in 2014, the ONS said.
When the new figures were released, Trades Union Congress general secretary Frances O'Grady called on the Government to take action against the "staggering" number of people in insecure work.
"Let's not pretend that life at the sharp end of the labour market is getting easier," Ms O'Grady said.
"There is growing evidence of firms employing staff on short-hours contracts to avoid the bad PR associated with zero-hours jobs. These contracts guarantee as little as one hour a week, and like zero hours contracts leave workers at the beck and call of their bosses."
Labour has pledged to end zero-hours contracts as well as unpaid internships if it is elected on 8 June.
Register for free to continue reading
Registration is a free and easy way to support our truly independent journalism
By registering, you will also enjoy limited access to Premium articles, exclusive newsletters, commenting, and virtual events with our leading journalists
Already have an account? sign in
Join our new commenting forum
Join thought-provoking conversations, follow other Independent readers and see their replies