Petition calling for all shops to close on Boxing Day surpasses 115,000 signatures
Petition organisers make call to 'go back to the way it was'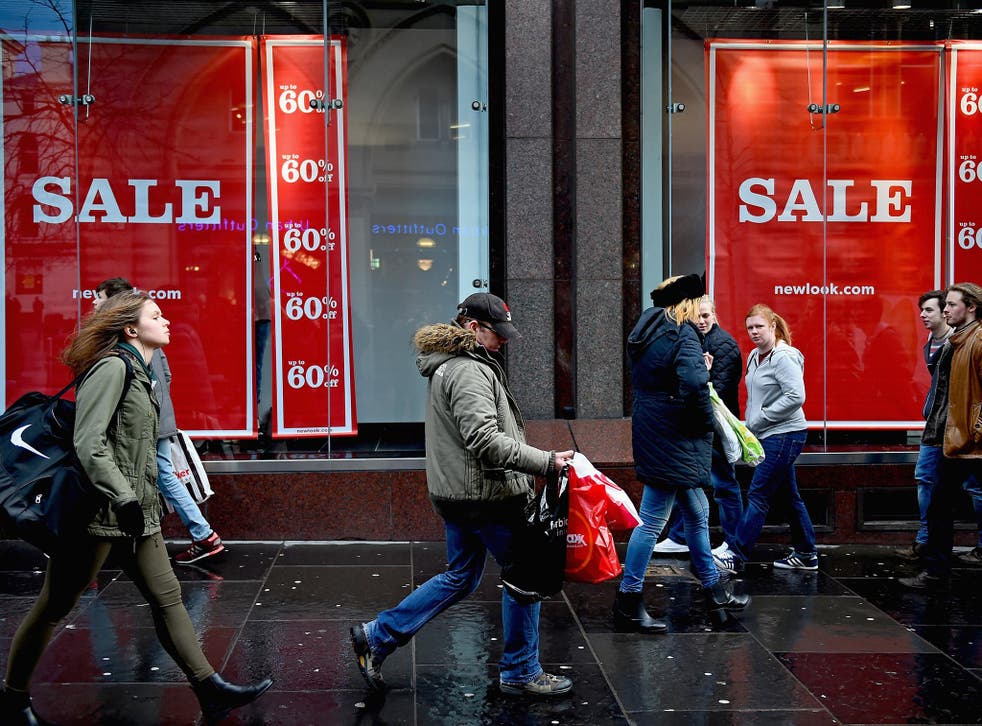 A petition calling for all shops to be banned from opening on Boxing Day has reached more than 115,000 signatures.
The petition, which was set up a month ago, calls for people to respect Christmas Day as a religious holiday and for retail workers to be "given some decent family time" on Boxing Day.
In the days following Boxing Day last year, retail analyst figures showed that the number of people visiting high street shops the day after Christmas had increased by 11.7 per cent.
Retailers traditionally drop their prices on Boxing Day and a number of shoppers were found to have employed the "first few hours of the day to search for the best bargains online," before heading to the high street, analyst Springboard reported.
But retail staff are "on the go up to Christmas Eve, then back on Boxing Day", the petition claims, and sacrifice part of their family time as a result. It also claims that shops do not need to open on Boxing Day despite the high consumer demand and that Christmas should be respected as a religious holiday by everyone.
The petition reads: "Shops, especially supermarkets, do not need to open on Boxing Day. Whilst not everyone may see Christmas as a religious holiday, it should be respected as such, and retail workers (who work so hard on the run up to the big day) given some decent family time to relax and enjoy the festivities like everyone else.
UK: Boxing day sales rush sees Selfridges flooded with shoppers!
"Most retail workers are on the go up to Christmas Eve, then back on Boxing Day. Sometimes they have no choice. We managed 30 and 40 years ago… when shops were sometime shut for a whole week. Let's go back to the way it was. Forget making money for one day, let's concentrate on making more memories with the ones we love."
A number of people have left comments on the petition's site, claiming that they work in retail and are stretched by the hours they're forced to work or that they are unable to spend time with their families.
Sarah Jane Holt, in Bedford, wrote: "Families need to be together at Xmas, worked 18 years in retail and it's very sad I had to work Xmas because I had to sell clothes. If I was a doctor and had to work Xmas it was to save a life, but all I was doing was selling stuff cheap that didn't sell at full price."
Paul Hayes, 23, from Banbury, said: "I only get Christmas Day off, I have to go to bed early on Christmas Eve due to being exhausted from setting up sales for Boxing Day and I have to go to bed early Christmas Day and avoid spending time with family or having any celebratory drinks as I have to then work all the way through New Years' as well. I am a retail manager and I haven't spent time with family for Christmas since I was 15."
A spokesperson for the British Retail Consortium told The Independent: "Companies will take different decisions on opening hours based on their customers' needs and preferences. Boxing Day is a popular time to take advantage of the post-Christmas sales and retailers will respond accordingly to cater for this customer demand."
Register for free to continue reading
Registration is a free and easy way to support our truly independent journalism
By registering, you will also enjoy limited access to Premium articles, exclusive newsletters, commenting, and virtual events with our leading journalists
Already have an account? sign in
Register for free to continue reading
Registration is a free and easy way to support our truly independent journalism
By registering, you will also enjoy limited access to Premium articles, exclusive newsletters, commenting, and virtual events with our leading journalists
Already have an account? sign in
Join our new commenting forum
Join thought-provoking conversations, follow other Independent readers and see their replies