Taxpayers to foot £200bn bill for PFI contracts, National Audit Office finds
'Carillion is just the latest example of how bad things go wrong when public services are left in the hand of profit-hungry companies'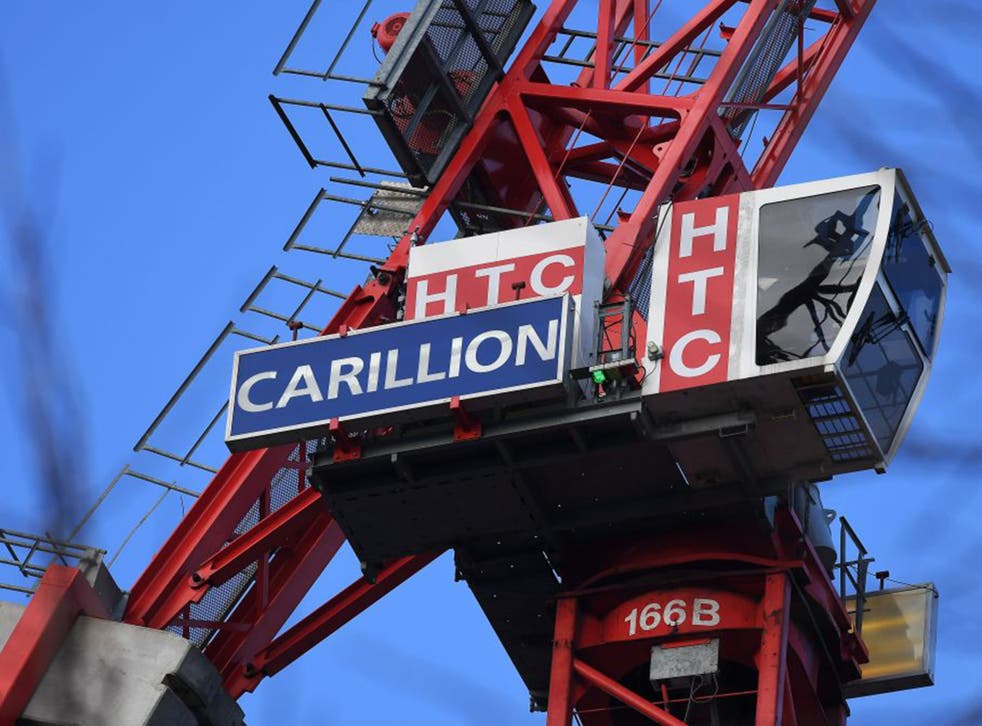 The Government faces a £200bn bill for hospitals and schools for funded by controversial Private Finance Initative, a spending watchdog's report has found.
The National Audit Office (NAO) found 716 deals are currently operational under PFI and its successor PF2, with annual charges amounting to £10.3bn in 2016/17 – and due to stretch into the 2040s.
The report was compiled before the collapse of contractor Carillion, but its release came as the construction giant's failure sparked furious debate about the future of a system which Labour leader Jeremy Corbyn denounced as a "costly racket".
Mr Corbyn told Theresa May at Prime Minister's Questions in the House of Commons: "These corporations need to be shown the door. We need our public services provided by public employees with a public service ethos and a strong public oversight."
And one union said the scale of payments revealed by the NAO should mean the "game is up" for PFI.
The NAO drew no conclusions on the merits of the PFI and PF2 systems, under which private consortiums raise funding to build public facilities like schools, hospitals and roads, in return for regular payments over as many as 30 years.
But it found that the private finance route "results in additional costs compared to publicly financed procurement".
UK news in pictures

Show all 50
The Government's National Infrastructure Plan suggested in 2010 that capital raised through PFI cost 2 per cent to 3.75 per cent more than from state borrowing, the NAO said.
It added: "Small changes to the cost of capital can have a significant impact on costs. Paying off a debt of £100m over 30 years with interest of 2 per cent costs £34m in interest. At 4 per cent this more than doubles to £73m."
The report said there had not yet been a "robust evaluation" of whether this was offset, as PFI supporters claim, by benefits such as reduced risk to the taxpayer and higher-quality facilities.
The chair of the influential House of Commons Public Accounts Committee, Meg Hillier, said that, 25 years after it was launched under John Major, there was "little evidence" that PFI was delivering value for money.
"Many local bodies are now shackled to inflexible PFI contracts that are exorbitantly expensive to change," the Labour MP said. "I am concerned that the Treasury has relaunched PFI under new branding, without doing anything about most of its underlying problems.
"We need more investment in our schools and hospitals but if we get the contracts wrong, taxpayers pay the price."
The national secretary of the GMB union, Rehana Azam, said the report showed PFI to be "a catastrophic waste of taxpayers' money".
He added: "Nothing can hide the chronic failure that it has proven to be over decades. Carillion is just the latest example of how bad things go wrong when public services are left in the hands of profit-hungry companies. This report should mean that the game is up for PFI."
A Government spokesman said: "Many vital infrastructure projects like roads, schools and hospitals are paid for by PFI and PF2, stimulating our economy, creating jobs and delivering better public services. We have reformed how we manage PFI contracts, and through PF2 have created a model which improves transparency and offers better value for money.
"Taxpayer money is protected through PFI and PF2, as the risks of construction and long-term maintenance of a project are transferred to the private sector."
Register for free to continue reading
Registration is a free and easy way to support our truly independent journalism
By registering, you will also enjoy limited access to Premium articles, exclusive newsletters, commenting, and virtual events with our leading journalists
Already have an account? sign in
Register for free to continue reading
Registration is a free and easy way to support our truly independent journalism
By registering, you will also enjoy limited access to Premium articles, exclusive newsletters, commenting, and virtual events with our leading journalists
Already have an account? sign in
Join our new commenting forum
Join thought-provoking conversations, follow other Independent readers and see their replies