Philip Morris: Maker of Marlboro cigarettes accused of using 'immature trick' to get round plain packaging laws
All cigarettes must be sold in standardised green packaging bearing graphic images and warnings of the dangers of smoking from this weekend
Zlata Rodionova Comments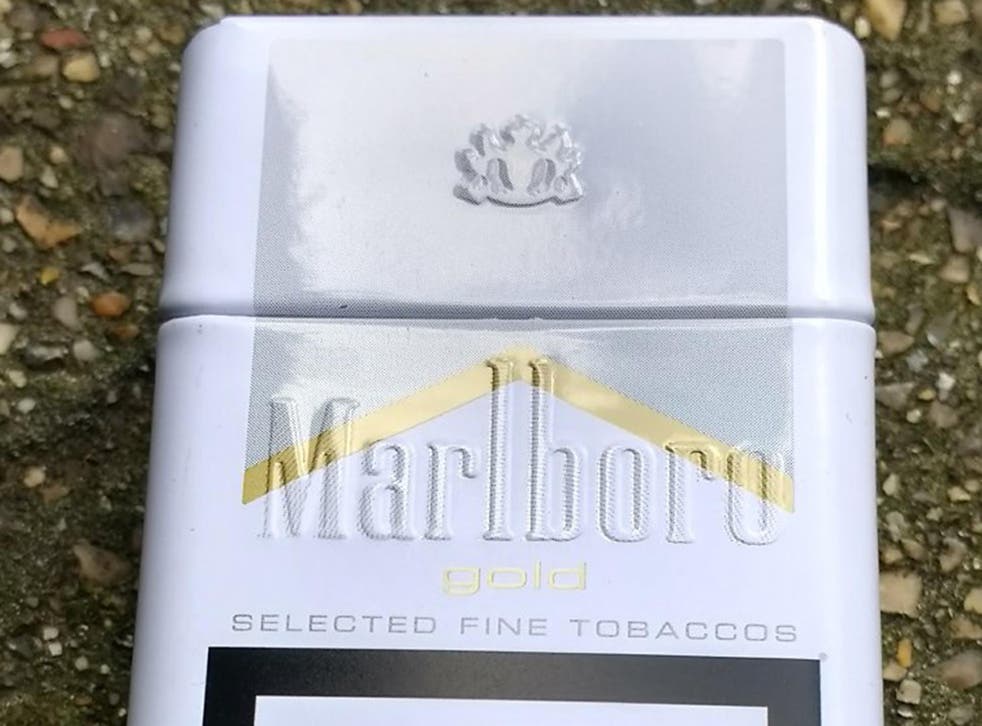 Philip Morris, the maker of Marlboro cigarettes, has reportedly been accused of using an "immature trick" to bypass the strict plain packaging laws coming into force in the UK this weekend.
Under the new tobacco laws, all cigarettes will have to be sold in standardised green packaging - previously described as "the ugliest colour in the world" by researchers - specifically designed to discourage people from smoking.
The packets must be 65 per cent covered with health warnings, including graphic images such as depictions of tobacco tar-stained-lungs.
However, campaigners and MPs have accused Philip Morris, one of the largest tobacco firms in the world, of sidestepping the rules by rolling out durable tins looking like ordinary cigarette packets, ahead of the ban, the Guardian reports.
The tins, which are reportedly available at stores including Londis and Budgens, are printed with the Marlboro logo and do not feature any of the graphic images although they do include the health warning "Smoking kills".
Alex Cunningham, the Labour MP for Stockton North told the Guardian that the move was an "immature trick" and an attempt by the company to "retain" its branding.
"I hope people will soon put them into their bins and they'll find their way to the recycling centre."
Deborah Arnott, the chief executive of Action on Smoking and Health (Ash) said the durable tins appeared to contradict Philip Morris recent pledge for a "smoke-free future".
A spokesman for Philip Morris told The Independent: "A small number of tins of Marlboro 10s were produced in full compliance with the law and distributed to retailers well in advance of the new plain packaging legislation deadline.
"Our focus is on developing reduced risk alternatives for adult smokers as part of working towards a smoke-free future."
On Friday, Philip Morris launched a programme in the UK to convert 100,000 smokers to its "heat not burn" alternative cigarettes, called "Iqos". The company claims they generate a fraction of the harmful chemicals produced by normal cigarettes.
Plain cigarette packaging comes into force

Show all 4
Peter Nixon, the managing direct of Philip Morris UK & Ireland, said: "This is an important moment for the tobacco industry and for smokers. We believe every smoker who is unable to quit should consider switching to potentially less risky alternatives - and our dedicated smoker conversion programme will help smokers achieve this. This underlines our determination to move towards a smoke-free future."
Last year, the chief executive of Philip Morris, André Calantzopoulos, said he would like to work with governments towards the "phase-out" of conventional cigarettes.
Register for free to continue reading
Registration is a free and easy way to support our truly independent journalism
By registering, you will also enjoy limited access to Premium articles, exclusive newsletters, commenting, and virtual events with our leading journalists
Already have an account? sign in
Join our new commenting forum
Join thought-provoking conversations, follow other Independent readers and see their replies