Supermarket sales surge due to warmer weather and royal wedding
Shops raked in more than £400m in one day on the weekend of FA Cup final and Prince Harry and Meghan Markle's wedding
Caitlin Morrison
Wednesday 30 May 2018 15:15 Comments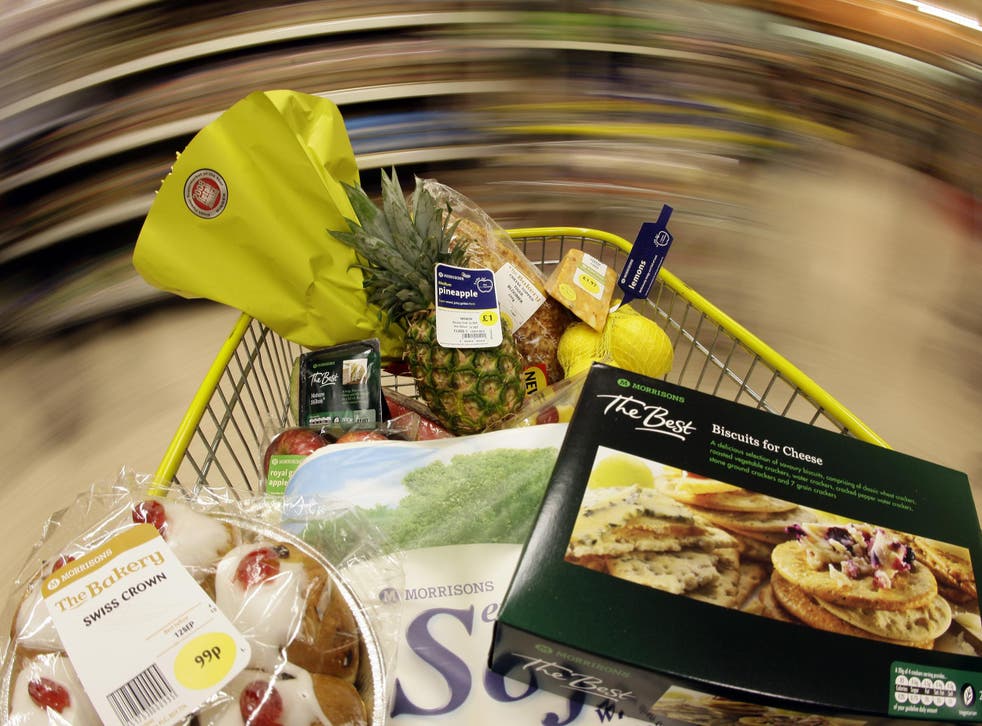 Supermarkets were boosted in recent weeks by a combination of warmer than usual weather, the early May bank holiday and the royal wedding, according to new data.
Figures compiled by Kantar Worldpanel show the grocery market grew 2.7 per cent in the 12 weeks to 20 May, while data from Nielsen shows grocery sales grew by more than 5 per cent over the last four weeks.
Chris Hayward, consumer specialist at Kantar, said: "The sun shone on the grocery market over the past month with record-breaking temperatures, a bank holiday weekend and royal wedding fever all contributing to a bumper period.
"The Friday before the day of the wedding and the FA Cup final experienced a particularly noticeable spike in sales, with grocers clocking in £415m over the 24 hours."
All supermarkets saw sales increase, and Kantar highlighted Morrisons as enjoying a particularly strong quarter, with sales up 2.9 per cent in its 19th consecutive period of growth.
The supermarket held on to a 10.5 per cent market share, adding 311,000 new customers and increasing alcohol sales by almost 8 per cent.
Asda was the second-best performer in Kantar's ranking, with sales growth of 2.8 per cent, followed by Tesco with 2.2 per cent. Sainsbury's boosted sales by 1 per cent after increasing promotional activity for the first time in three years.
Nielsen said the supermarket sector had seen its best non-seasonal growth in a four-week period since July 2013, when a summer heatwave pushed growth up to 6.7 per cent.
"This growth is well ahead of inflation, indicating that despite any underlying concerns shoppers may have around balancing the monthly household budget, they are willing to spend on food and drink," said Mike Watkins, Nielsen's UK head of retailer insight.
"This is likely to be driven by a combination of the early May bank holiday, a royal wedding and unseasonably hot weather over the period, which encouraged shoppers to visit more often to indulge and celebrate."
He added: "With supermarkets looking to capture a bigger share of away-from-home purchasing, we can expect many of the trends we have seen in the last few weeks to continue throughout the summer. The World Cup in June should be another chance to attract more visits and to boost shopper spend."
Meanwhile, despite the recent announcement of store closures and the refocus of its clothing and homeware ranges, Marks and Spencer food sales improved in line with the overall market in the last four weeks.
Register for free to continue reading
Registration is a free and easy way to support our truly independent journalism
By registering, you will also enjoy limited access to Premium articles, exclusive newsletters, commenting, and virtual events with our leading journalists
Already have an account? sign in
Join our new commenting forum
Join thought-provoking conversations, follow other Independent readers and see their replies