Sports Direct faces external review as reports into 'appalling' work conditions continue to reverberate
Sports Direct has come under increasing pressure to reform its working practices and corporate governance
Zlata Rodionova
Thursday 18 August 2016 19:11 Comments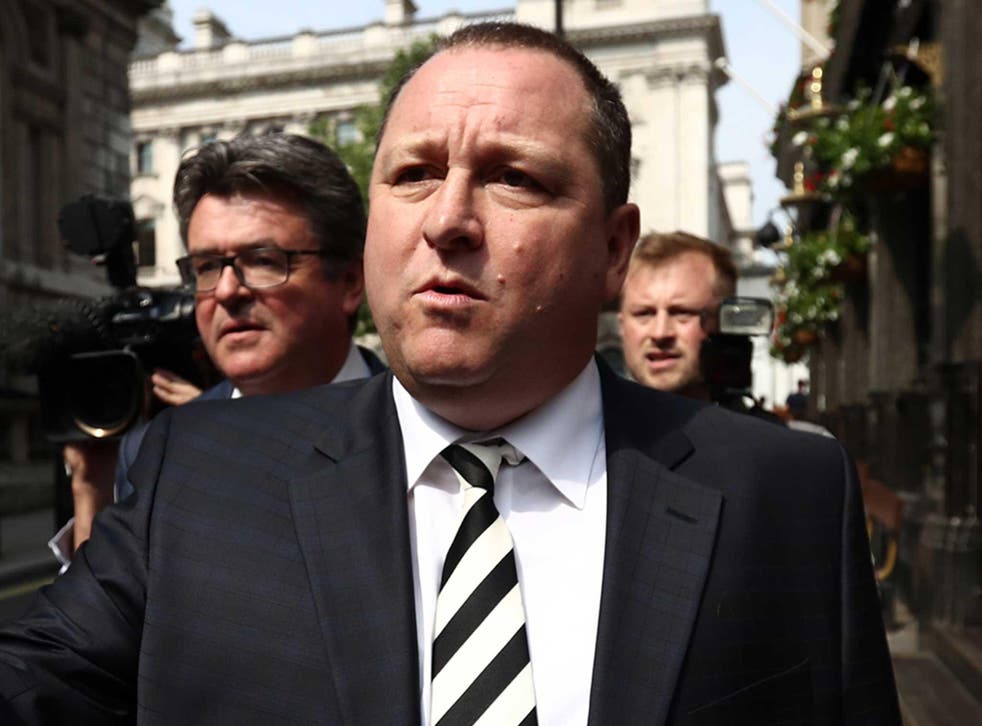 Sports Direct has promised to hold an external review into its board of directors as revelations about 'appalling' work conditions continue to shake the company, the retailer revealed in a stock market statement on Thursday.
Last week, The Guardian reported that large shareholders are considering voting against the reappointment of Keith Hellawell, the company's chairman.
Mike Ashley, the founder and majority shareholder of the British retailing group, added to shareholders' concerns after he admitted the firm had got too big for him to control.
Sports Direct, whose working practices were compared to a "Victorian workhouse" by a committee of MPS in July, also said it will publish an independent report into working conditions at the start of September.
The report, which is being carried out by law firm Reynolds Porter Chamberlain (RPC), will be published on 5 September, ahead of the company's annual shareholder meeting.
In June, Ashley admitted he has broken the law by falling to pay the national minimum wage to staff at a hearing of the House of Commons Business, Innovation and Skills select committee.
The committee heard a series of accounts of worker mistreatment, including staff being penalised for matters such as taking a short break to drink water and for taking time off work when ill – the "six strikes and you're out" policy. Ashley claimed that he was unaware of these practices.
Thousands of Sports' Direct warehouse workers are set to receive back pay totalling an estimated £1m for non-payment of the minimum wage, Britain's largest union Unite confirmed on Monday.
Sports Direct is also under investigation by HMRC.
Ian Wright MP, chair of the Business, Innovation and Skills committee, said Ashley should be held responsible for his actions.
Biggest business scandals in pictures

Show all 20
"Whistleblowers, parts of the media and a trade union shone a light on work practices at Sports Direct and what they revealed was extremely disturbing," the MP said.
"For this to occur in the UK in 2016 is a serious indictment of the management at Sports Direct and Mike Ashley, as the face of Sports Direct, must be held accountable for these failings," he added.
Britain's Institute of Directors, a body that represents business leaders and promotes high standards in the boardroom, has said problems at Sports Direct are fundamentally about weak corporate governance.
Additional reporting by Reuters
Register for free to continue reading
Registration is a free and easy way to support our truly independent journalism
By registering, you will also enjoy limited access to Premium articles, exclusive newsletters, commenting, and virtual events with our leading journalists
Already have an account? sign in
Join our new commenting forum
Join thought-provoking conversations, follow other Independent readers and see their replies