Subway chicken only contains about 50% chicken DNA, new report finds
The findings were part of a larger survey examining chicken products from several different fast food chains that operate in Canada, including McDonald's, Chipotle and Wendy's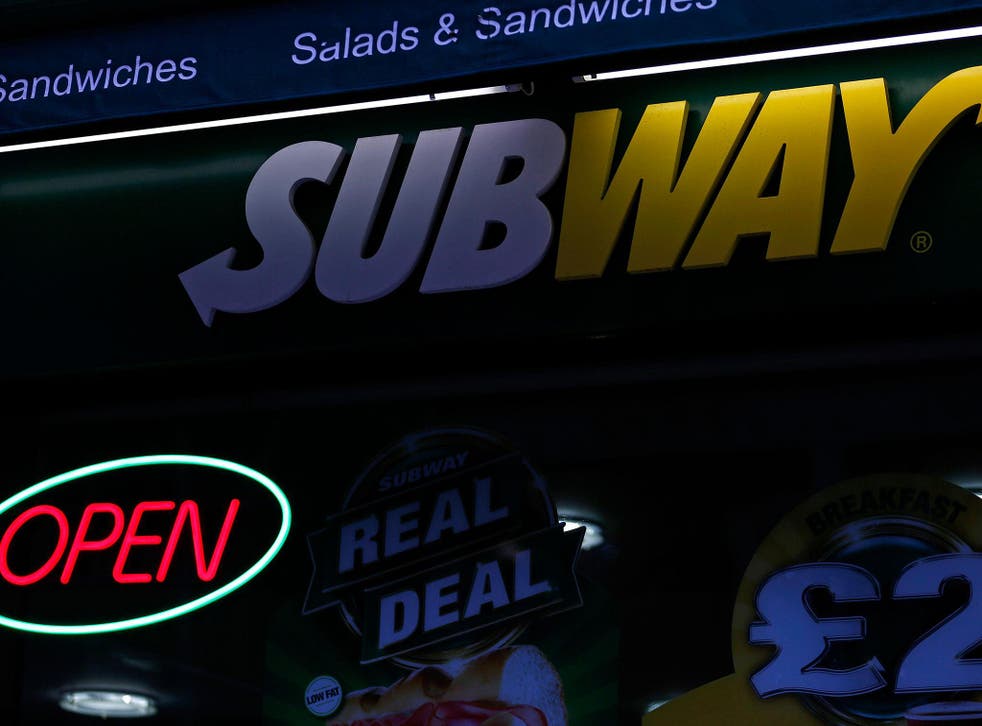 The chicken in your Subway sandwich might not actually be chicken, especially if you're eating it in Canada.
A DNA analysis of the meats served at the fast food chain found that its oven roasted chicken is actually only 53.6 per cent chicken, and the chicken strips were actually only 42.8 per cent chicken, according to an investigation by the Canadian Broadcasting Corporation (CBC). Most of the remaining DNA in the Subway items was derived from soy fillers.
The findings were part of a larger survey examining chicken products from several different fast food chains that operate in Canada, including McDonald's, Chipotle and Wendy's, however Subway's results were the most shocking, researchers said.
Undercover footage reveals the cramped, dirty conditions endured by caged hens
Matt Harnden, a researcher at Trent University in Ontario, tested six sandwiches from fast food restaurants. The two Subway sandwiches were the worst offenders.
Tests would show that an unadulterated piece of chicken from the store is made up of 100 per cent chicken DNA. Seasoning, marinating or processing meat would bring that number down, so fast food samples seasoned for taste wouldn't be expected to hit that 100 per cent target, according to researchers.
However, most of the poultry at other fast food chains were "very close" to 100 per cent chicken, according to Mr Harnden.
Wendy's grilled-chicken sandwich contained 88.5 per cent chicken, McDonald's grilled-chicken sandwich contained 84.9 per cent chicken and Chipotle chicken grilled wrap averaged 86.5 per cent chicke, according to the CBC.
Subway disputed the findings.
"Our chicken strips and oven roasted chicken contain 1 per cent or less of soy protein. We use this ingredient in these products as a means to help stabilize the texture and moisture. All of our chicken items are made from 100 per cent white meat chicken which is marinated, oven roasted and grilled," the company said in a statement.
Subway said it will look into the matter and ensure with its supplier that the chicken is meeting the company's standards.
In a separate statement sent to The Independent, a representative for Subway stores in UK and Ireland said all the chicken products at the company's outlets in the UK and Ireland are 100 per cent chicken.
"We know the results are inaccurate, and we are reviewing all of the information available," Subway said.
"We don't understand how they [CBC] got to those conclusions and we are looking into it," the company added.
Join our new commenting forum
Join thought-provoking conversations, follow other Independent readers and see their replies