Supermarket suppliers underpaid 'millions of pounds' every year by UK's biggest retailers, says watchdog
Many retailers claim they only receive part of an order which allows them to reduce payment due to their suppliers, according to the Groceries Code Adjudicator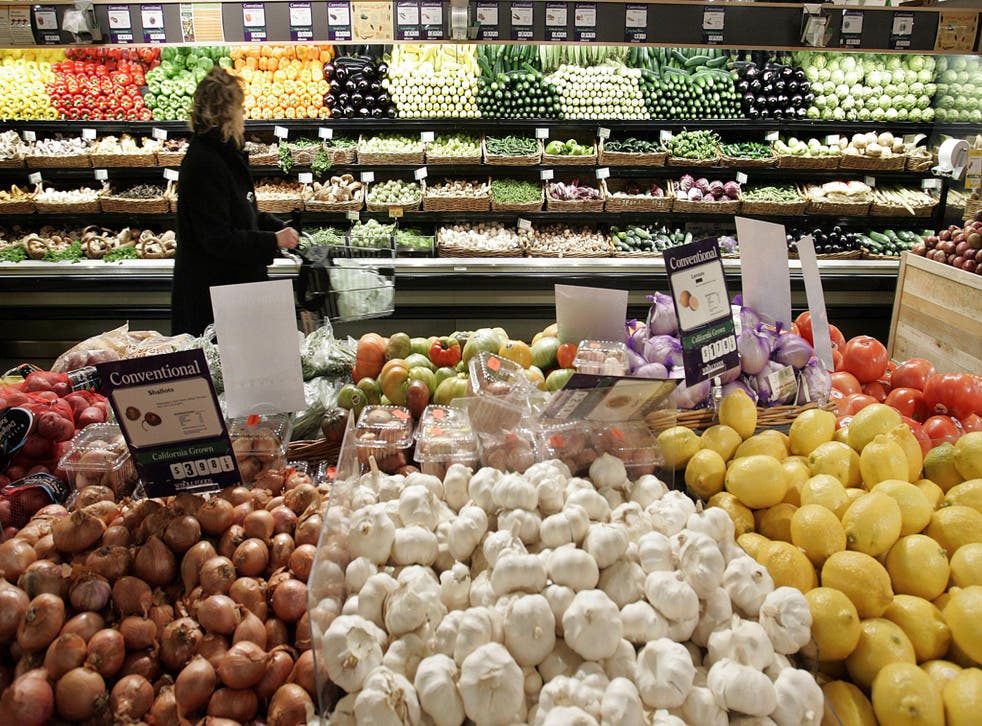 Supermarket suppliers are being underpaid "millions of pounds" every year by the UK's biggest retailers, a government watchdog has claimed.
Speaking to BBC's Wake Up To Money programme, Christine Tacon, the UK's first Groceries Code Adjudicator, who has the power to issue a fine up to 1 per cent of retailer's UK turnover, said many retailers claim they only receive part of an order which allows them to reduce payment due to their suppliers.
"Suppliers make a delivery and invoice it. Then the retailer, when it comes to paying for that, says 'I am just deducting some money off this because I didn't get all the order through that you delivered, I've got issues with customers complaints'," Ms Tacon said.
In particular, the issue affects fresh chilled products such as yoghurts and juices.
"We get issues when suppliers say they've delivered a thousand cases […] the retailers break them down and at the end of the day claim they are 20 cases short."
A spokesperson for the British Retail Consortium (BRC) denied the claim.
"The UK has one of the most regulated supply chains in the world and all supermarkets need a positive working relationship with suppliers to deliver good quality consistent food to discerning customers," the BRC said in a statement emailed to The Independent.
"It would be counter-productive for retailers to damage their relationship with suppliers in the ways that have been outlined. The longstanding commitments to suppliers show the strength of the supermarket and supplier relationships. The Adjudicator presumably will take action if she thinks the code was breached," the organisation added.
Jonathan Kittow from Simply Supply Chains, a supply chain specialist, told the BBC there is no evidence of "improprieties" from retailers but "errors are made" and suppliers might be "paying the price".
He explained that drop-and-drive lorries unload and move on to the next delivery before products are counted, which means suppliers are entirely relying on retailers to check what's actually been delivered.
However, retailer may only have a couple of hours to breakdown the cases, which leads to errors.
Ms Tacon's comments are in keeping with past reports in which Britain's 10 largest supermarkets have in the past been accused of exploiting their suppliers.
In 2009 the Government drew up the groceries supply code of practice and in 2013 it created the post of Groceries Code Adjudicator, to oversee dealings between supermarkets and suppliers.
Tesco and Morrisons last year both apologised after admitting breaches of the Groceries Supply Code.
The supermarket products that cost the same while shrinking in size

Show all 5
The Grocery Code Adjudicator found Tesco had acted "unreasonably" when delaying payments to suppliers, often for "lengthy periods of time". Morrisons admitted it had called dozens of food firms to a meeting where it demanded lump sums averaging £2m from suppliers to keep stocking their products.
Research suggests the situation may be getting worse, despite efforts to control retail giants.
Supermarkets' use of "predatory practices" helped drive more than 150 food producers out of business last year, according to research by accountancy firm Moore Stephens.
Join our new commenting forum
Join thought-provoking conversations, follow other Independent readers and see their replies