SFO charges three former Tesco executives over £326m black hole in accounts
Supermarket's former finance chief, managing director and food commercial head to appear at Westminster Magistrates' Court on 22 September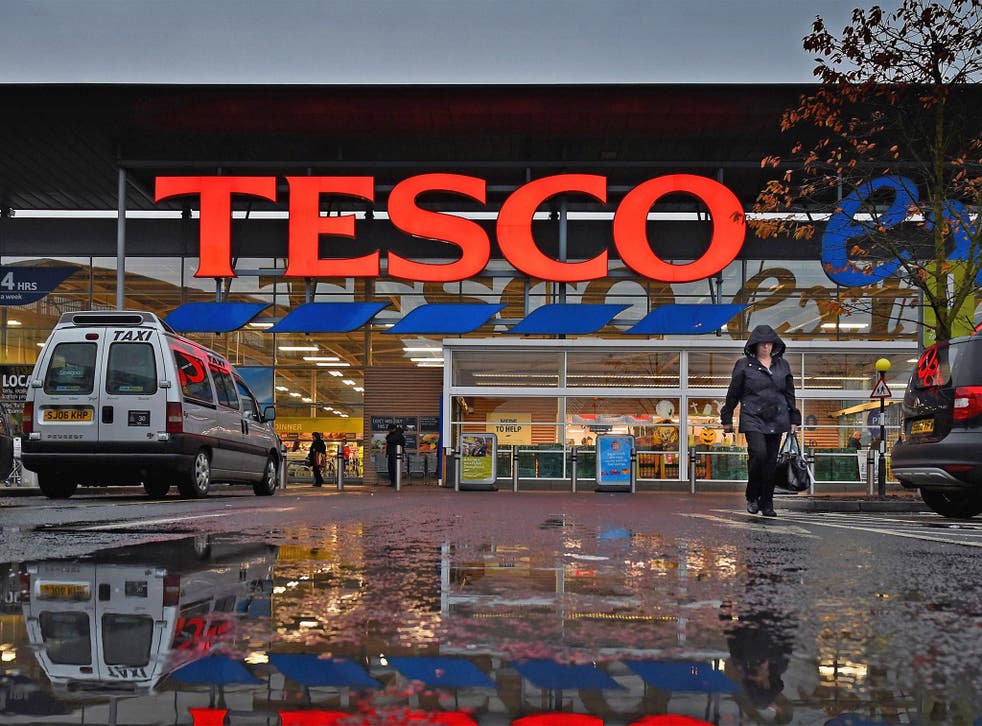 Three former Tesco executives have been charged with fraud and false accounting as part of an investigation by the Serious Fraud Office into a £263 million accounting scandal at the supermarket chain.
Carl Rogberg, former finance director, Christopher Bush, former managing director, and John Scouler, the former commercial director for food have been charged with fraud by abuse of position relating to alleged activity that took place between February and September 2014, according to the SFO.
All three have been ordered to appear at Westminster Magistrates' Court on 22 September.
The trio, who worked under former chief executive Philip Clarke, have been questioned over their role in the scandal, after it emerged that Tesco had overstated its profits by £263 million in 2014.
The retailer's auditors found that the company had booked rebates from suppliers that it had not yet received. If found guilty, the three face up to ten years in prison. All of the men were suspended from their roles in Novemebr 2014 after Tesco had ordered an internal investigation by Deloitte.
Tesco said in a statement: "We note the decision of the SFO to bring a prosecution against former colleagues in relation to historic issues and acknowledge the investigation into the company is ongoing.
"Tesco continues to cooperate with the SFO's investigation. The last two years have seen an extensive programme of change at Tesco, but given this is an ongoing legal matter, we are unable to provide any further comment at this time."
Clarke has also reportedly been question by the SFO as part of the probe.
The former boss, who left the retailer in September 2014, oversaw a string of profit warnings and a slump in market share as Tesco came under pressure from discount rivals Aldi and Lidl.
Mr Bush's solicitor, Ross Dixon of Hickman and Rose, told the Telegraph his client "is extremely disappointed by this decision. He is not guilty and from the outset has fully cooperated with both Tesco and the SFO in their investigations."
Mr Dixon added his client will "vigorously contest" the allegations.
The SFO, which opened its investigation in November 2014, said its inquiries into Tesco "remain ongoing".
Mr Scouler is now commercial director at the telecoms company TalkTalk. In a statement the company said:
Biggest business scandals in pictures

Show all 20
"We are aware of the SFO's announcement, but as this is an ongoing investigation unrelated to TalkTalk we cannot comment further."
Last week, Tesco's former chief financial officer Laurie Mcilwee was cleared by the accountancy watchdog, the Financial Reporting Council (FRC), over his role in the scandal.
Mr Mcilwee resigned as chief financial officer of Britain's biggest supermarket in April 2014, and the FRC said it had ended the investigation because there was "no realistic prospect" that a tribunal would make an adverse finding in relation to his conduct.
Accountancy firm PwC, which audited Tesco's accounts from 1982 until it was axed by the supermaket in January 2015, remains under investigation by the FRC for its role in the scandal. The alleged fraud did not come to light until a whistleblower alerted the board to the scale of the problem.
In January the supermarket watchdog found that Tesco deliberately and repeatedly withheld money owed to suppliers to boost its sales performance artificially, in a serious breach of supermarket regulations.
The Groceries Code Adjudicator also said that the supermarket would encourage suppliers to give it extra cash in return for more control over where products appeared on shelves or to avoid losing out to rivals. In the weeks leading up to Tesco's results presentations to the City and investors, buyers were also encouraged to push suppliers even harder to accept payment delays in order to flatter the sales figures, according to the findings.
Additional reporting by PA
Join our new commenting forum
Join thought-provoking conversations, follow other Independent readers and see their replies