Uber posts $1bn loss, weeks after stock market float
Ride-hailing firm loses around 58 cents for every trip and faces strong competition from rivals like Lyft
Ben Chapman Comments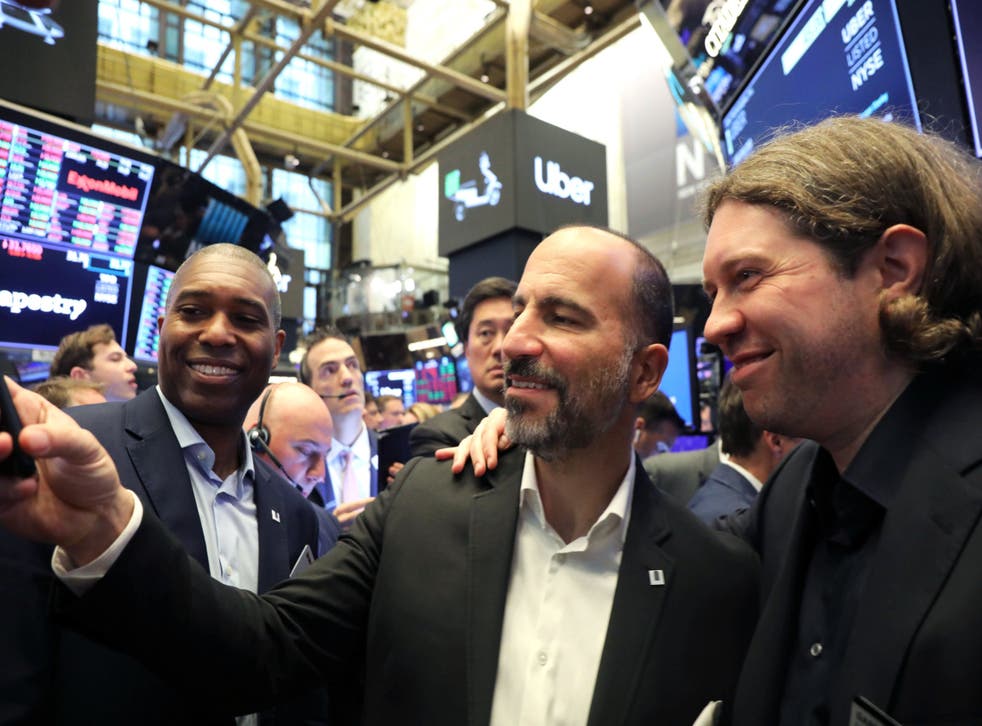 Uber revealed a $1bn loss in its first financial results as a public company, just weeks after listing on the stock market.
The ride-hailing app has disappointed since its blockbuster flotation this month, losing 10 per cent of its value amid concerns that it is a long way off becoming profitable.
Revenues jumped 20 per cent to $3.1bn while monthly active users rose to 93 million. Sales were boosted by Uber's heavy investment in its food delivery and freight businesses.
Concerns about the company's losses were eased by news that Uber has become less reliant on discounts and promotions.
"Our story is simple. We're the global player," Khosrowshahi told analysts on his first earnings call after the company's IPO earlier this month. "Our job is to grow fast at scale and more efficiently for a long, long time."
Uber has faced strong competition from rivals such as Lyft in its core ride-hailing business, and incurred extra costs for signing up new drivers. Incentives paid to drivers more than doubled last year.
Costs rose 35 per cent in the quarter, as the company spent heavily in the run-up to its IPO earlier this month.
Gross bookings, a measure of total value of rides before driver costs and other expenses, rose 34 per cent from a year ago to $14.6bn.
Alyssa Altman of digital consultancy Publicis Sapient said Uber's future was still in doubt.
"Uber has an easy to use app, a fleet of drivers and vast quantities of data, but its rise has been fuelled by its investor's willingness to subsidise the taxi rides that make up the bulk of the business," Ms Altman said.
"Last year 5.2 billion people rode an Uber last year. In each of those trips, the company lost an average of 58 cents.
"Uber continues to grow, and it's fair to say it dominates the taxi-hailing market, but the company's success is built on sand. The reality is that it still hasn't made a profit. They need to have a reason for being and one that people value."
Register for free to continue reading
Registration is a free and easy way to support our truly independent journalism
By registering, you will also enjoy limited access to Premium articles, exclusive newsletters, commenting, and virtual events with our leading journalists
Already have an account? sign in
Register for free to continue reading
Registration is a free and easy way to support our truly independent journalism
By registering, you will also enjoy limited access to Premium articles, exclusive newsletters, commenting, and virtual events with our leading journalists
Already have an account? sign in
Join our new commenting forum
Join thought-provoking conversations, follow other Independent readers and see their replies