UK inflation slows in temporary respite for consumers
Price growth slowest since 2016 in August after unexpected acceleration in July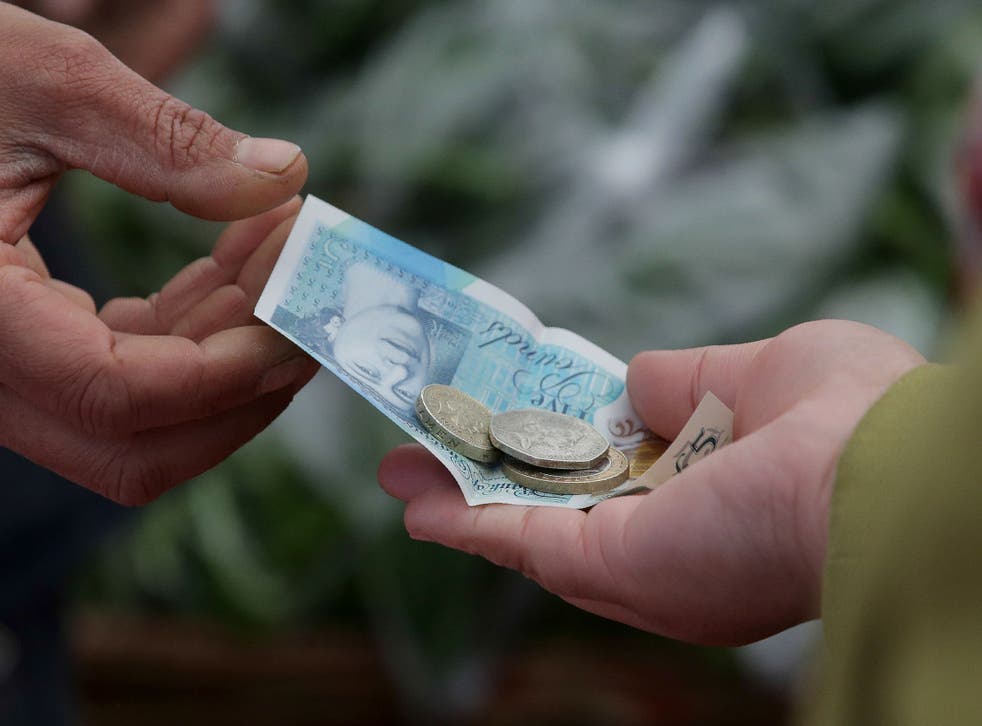 Inflation in Britain fell to 1.7 per cent last month – the slowest pace of price growth since December 2016 – after a surprisingly high rate of 2.1 per cent in July.
Economists had expected inflation to slow to 1.9 per cent in August.
According to the Office for National Statistics (ONS), the largest pressure on inflation came from a drop in the prices of clothing and shoes and much slower inflation in recreational and cultural goods and services, which include toys and computer games, as well as in sea fares.
Tej Parikh, chief economist at the Institute of Directors, welcomed the slower overall price growth as a boon to consumers but said inflation is on track to speed up again soon.
"The recent decline in the value of the pound and concerns over oil supply will lead to increased input costs for British firms," he noted.
UK news in pictures

Show all 50
Although analysts differ over the likely impact on inflation from this week's disruption to global oil supply, a number of economists predicted that UK inflation will pick up again this year.
Samuel Tombs, chief UK economist at Pantheon Macroeconomics, pointed out that the prices of computer games, which accounted for half of the fall in the inflation rate, tend to be volatile.
Likewise, Andrew Wishart, UK economist at Capital Economics, said inflation in this category is affected by the prices of games in the bestseller charts and is likely to rebound. He added that the lower clothing prices may be due to unusually wet weather keeping shoppers away and prompting discounting by retailers.
Slower inflation may be good for consumers in the short term but it also rings alarm bells for economists.
"The falling inflation rate could be an early signal of a cooling economy, in line with what we have seen in the US and the euro area," said Yael Selfin, chief economist at KPMG UK.
"Recent falls in the value of the pound and the spike in oil prices over the weekend should boost the headline rate in the coming months, with higher prices for fuel and for imported goods putting pressure on households' purchasing power and business margins, and further curtailing demand."
Separate data from the ONS showed that average house prices increased by 0.7 per cent in July compared with a year earlier, only half the rate in June and the weakest pace of growth since September 2012.
Register for free to continue reading
Registration is a free and easy way to support our truly independent journalism
By registering, you will also enjoy limited access to Premium articles, exclusive newsletters, commenting, and virtual events with our leading journalists
Already have an account? sign in
Register for free to continue reading
Registration is a free and easy way to support our truly independent journalism
By registering, you will also enjoy limited access to Premium articles, exclusive newsletters, commenting, and virtual events with our leading journalists
Already have an account? sign in
Join our new commenting forum
Join thought-provoking conversations, follow other Independent readers and see their replies