'Super Saturday': Shoppers to splash billions on last-minute Christmas gifts in 'extraordinary' weekend of spending
Extra shopping day combined with bitterly cold weather that kept many people at home last week could result in a 'double whammy' effect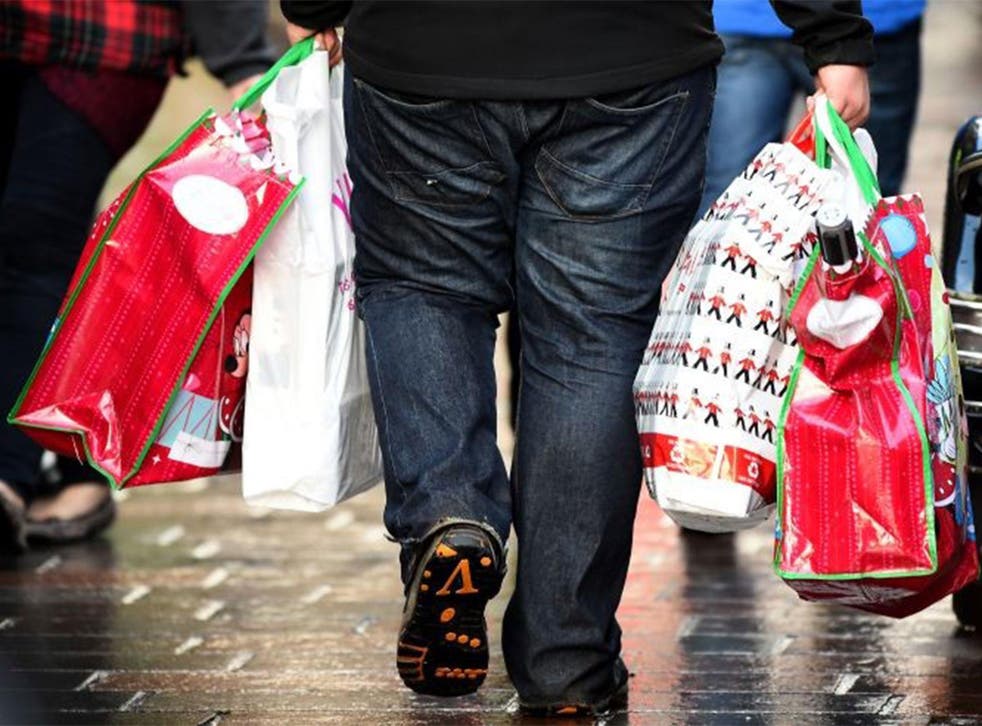 Christmas presents should be nestling under the tree by now, or at least be wrapped up and ready to go.
But those who haven't quite got to that stage are far from being alone, as the UK is readying itself for a frenetic weekend of spending.
People who've left it down to the wire still have 'Panic Thursday' and 'Frenzied Friday' left to bail themselves out – not to mention the more appealingly named 'Super Saturday'.
Despite the continued rise of online shopping, millions of people are predicted to hit high streets and shopping centres the next few days, with footfall predicted to jump 60 per cent on Thursday and 37 per cent on Friday.
Saturday is likely to be the busiest shopping day of the year with a huge 63 per cent jump on the daily average, according to retail data company ShopperTrak.
British shoppers are set to splash up to £1.4bn on credit and debit cards on Saturday, payment processing firm Worldpay said. It expects to handle 49,000 card transactions every minute as department stores' tills ring to the tune of £113m, while fashion retailers take in £90m.
Supermarkets will be the biggest financial beneficiaries of the Christmas cheer, collecting £631m. Overall, we are predicted to spend a staggering £12.2bn in the week running up to Christmas Eve.
This means shopping centres are set for a hectic final weekend before the festive break. Westfield expects to beat the 600,000 people who passed through the doors of its two London centres on last year's Super Saturday.
"This year, shoppers have double the opportunity with a full weekend of shopping as Christmas Day falls on Monday," said Myf Ryan, chief marketing officer of Westfield UK and Europe.
"We're expecting to see one of our busiest shopping weekends of the year as people take advantage of Super Saturday and Sunday."
The extra shopping day, combined with bitterly cold weather that kept many people at home last week, could result in a 'double whammy' effect which should contribute to "extraordinary" spending, said James Frost, CMO of Worldpay UK.
This is likely to weigh heavily on squeezed household budgets. More than a third of Brits report that they are more sensitive to prices than this time last year, but that they still plan to spend a quarter of their December pay on Christmas, according to a recent survey by data provider SAS.
It found that just 16 per cent of people said they would do any shopping at all in the final week, and only 4 per cent predicted they would have to dash to the shops on Christmas Eve. It seems we at least like to think of ourselves as well-prepared, even in the face of evidence to the contrary.
Last minute e-commerce purchases are also going strong. FedEx expects to ship a record 380-400 million packages around the world in the month between Black Friday and Christmas Eve.
Join our new commenting forum
Join thought-provoking conversations, follow other Independent readers and see their replies