'Beast from the East' responsible for biggest drop in UK retail sales in a year
For the first quarter as a whole retail sales volumes were down 0.5 per cent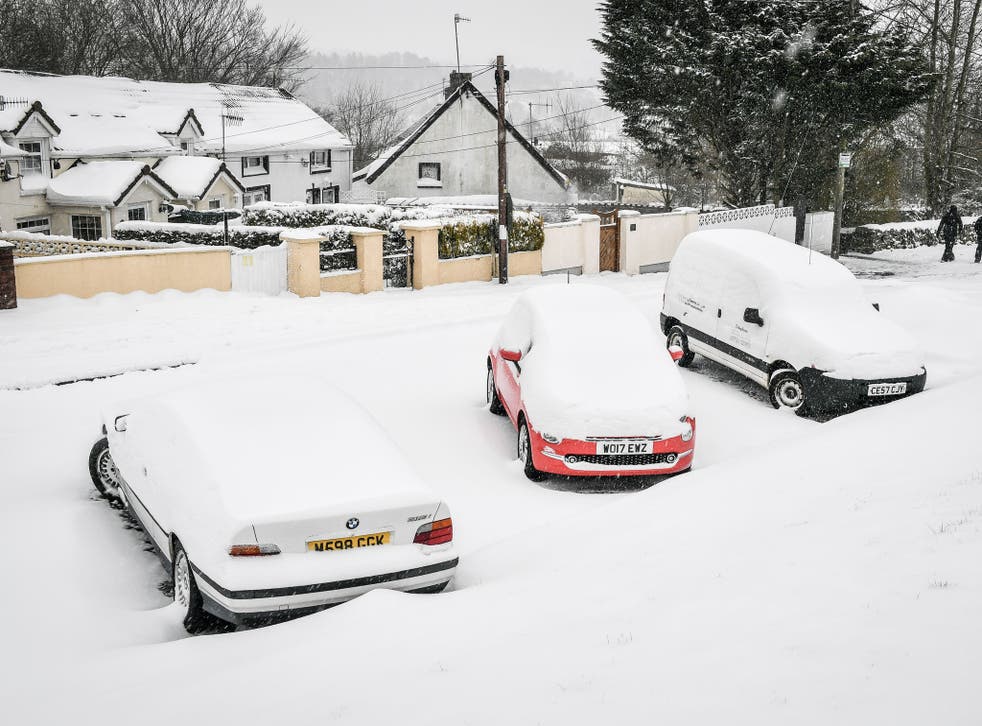 Retail sales suffered their worst quarter in a year in March thanks to snow storms which deterred shoppers.
The Office for National Statistics reported on Thursday that sales fell 1.2 per cent in the month in which the so-called "Beast from the East" struck the UK.
The data was markedly worse than the 0.5 per cent decline that City of London analysts had pencilled in, and sterling dropped sharply to $1.42 in the wake of the release, down 0.2 per cent on the day.
For the first quarter as a whole, retail sales volumes were down 0.5 per cent – the biggest quarter-on-quarter fall since the beginning of 2017.
Retail sales account for around 20 per cent of UK GDP and the first quarter drop adds to the evidence that the overall UK economy slowed in early 2018 from the 0.4 per cent rate of expansion in the final quarter of 2017.
The ONS is due to release its preliminary estimate for Q1 growth next week, with some expecting a figure of just 0.2 per cent.
The statistics agency said that petrol sales volumes plunged by 7.4 per cent in March – the largest decline since April 2012 – which it said was a "likely consequence of adverse weather conditions which impacted travel".
As well as this, food-store and non-food store sales volumes both fell by 0.6 per cent.
Biggest fall in a year
The UK was struck by a major cold wave from Siberia in March bringing unseasonably low temperatures, which were exacerbated by storm Emma.
Some analysts said that retail sales would likely bounce back in April and that rising wages and falling inflation would boost household consumption over the rest of the year.
But others argued that the UK consumer was already flagging before the bad weather hit.
"Savings intentions have increased to their highest level since September 2008, according to GfK's consumer confidence survey, suggesting that retailers won't benefit much from the forthcoming modest recovery in real wages," said Samuel Tombs of Pantheon.
"In short, consumers still are not in a position to drive the economy strongly forwards."
Register for free to continue reading
Registration is a free and easy way to support our truly independent journalism
By registering, you will also enjoy limited access to Premium articles, exclusive newsletters, commenting, and virtual events with our leading journalists
Already have an account? sign in
Join our new commenting forum
Join thought-provoking conversations, follow other Independent readers and see their replies