Watchdog hints at bad news for George Osborne's plans to cut deficit
Borrowing will need to fall 36% over the remaining six months for forecast to be realised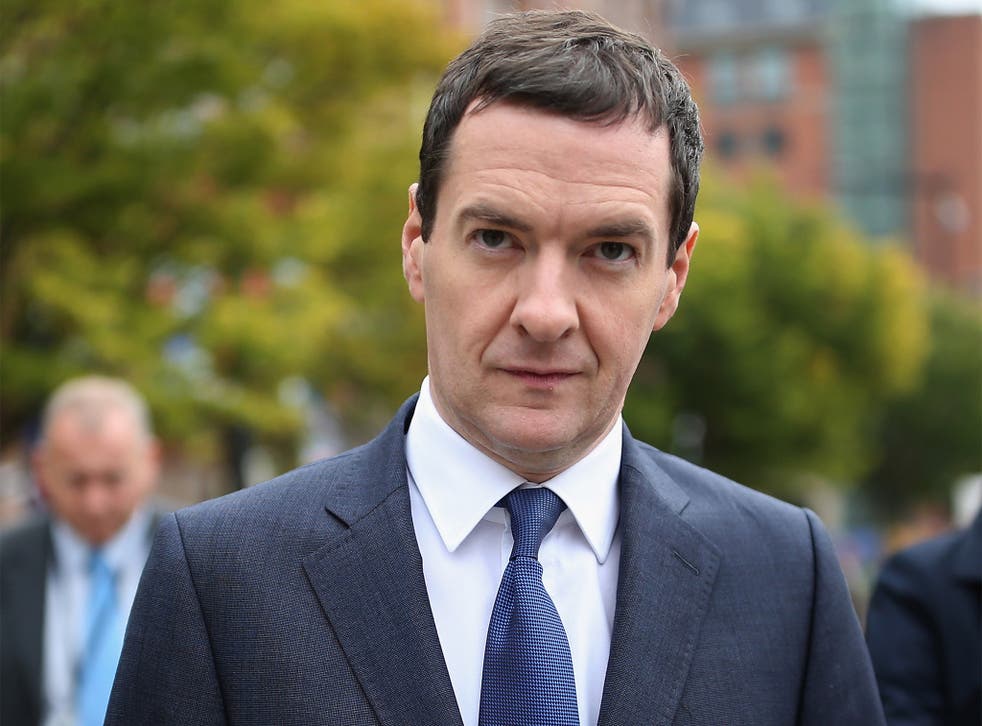 The UK's fiscal watchdog has dropped a heavy hint that it has bad news in store for the Chancellor's deficit-cutting ambitions when it delivers its latest verdict on the public finances next month.
Official figures showed lower than expected borrowing of £9.4bn in September, a £1.6bn improvement on a year earlier. But six months into the current financial year, the cumulative deficit has fallen by just £7.5bn to £46.3bn. At the same pace, the deficit will be around £5bn higher than the Office for Budget Responsibility's £69.1bn forecast for the full year.
Central government tax receipts were up 3.9 per cent on last year, as an improving jobs market feeds into a higher tax take. But the OBR flagged up a £1.6bn rise in local government borrowing during the first half of the year, contrasting with the £0.7bn full-year drop it forecast in July. "Provisional local authorities' estimates are often subject to significant revision, but this clearly represents a source of considerable uncertainty for our November forecast," the watchdog said.
HSBC's UK economist Liz Martins said: "Given it is down 14 per cent in the year to date, borrowing will need to fall 36 per cent over the remaining six months for this forecast to be realised. If the pace of improvement does not pick up sharply we may see borrowing forecasts being marked up at the Autumn Statement."
The Chancellor, George Osborne, is aiming to run a budget surplus by 2019-20 under the fiscal charter voted into law last week. But the latest figures give him less leeway to appease the rebels in his own party calling on him to soften the blow of cuts to working family tax credits. These are due to kick in next April, and will have an impact on some 3.2 million people.
Frances O'Grady, the TUC's general secretary, attacked Mr Osborne, saying that the Government would borrow four times more this year than it originally planned when it first set out to tackle the deficit in 2010. "The Chancellor is in danger of repeating the mistakes of the last parliament with further public spending cuts that put the recovery at risk," she said. "This would damage the tax base and leave the public finances in a mess for even longer."
Join our new commenting forum
Join thought-provoking conversations, follow other Independent readers and see their replies