Quality Street not the only 'shrinking' chocolate product, say experts
Chocolates seem bigger in childhood because our 'hands are smaller', says one chocolate manufacturer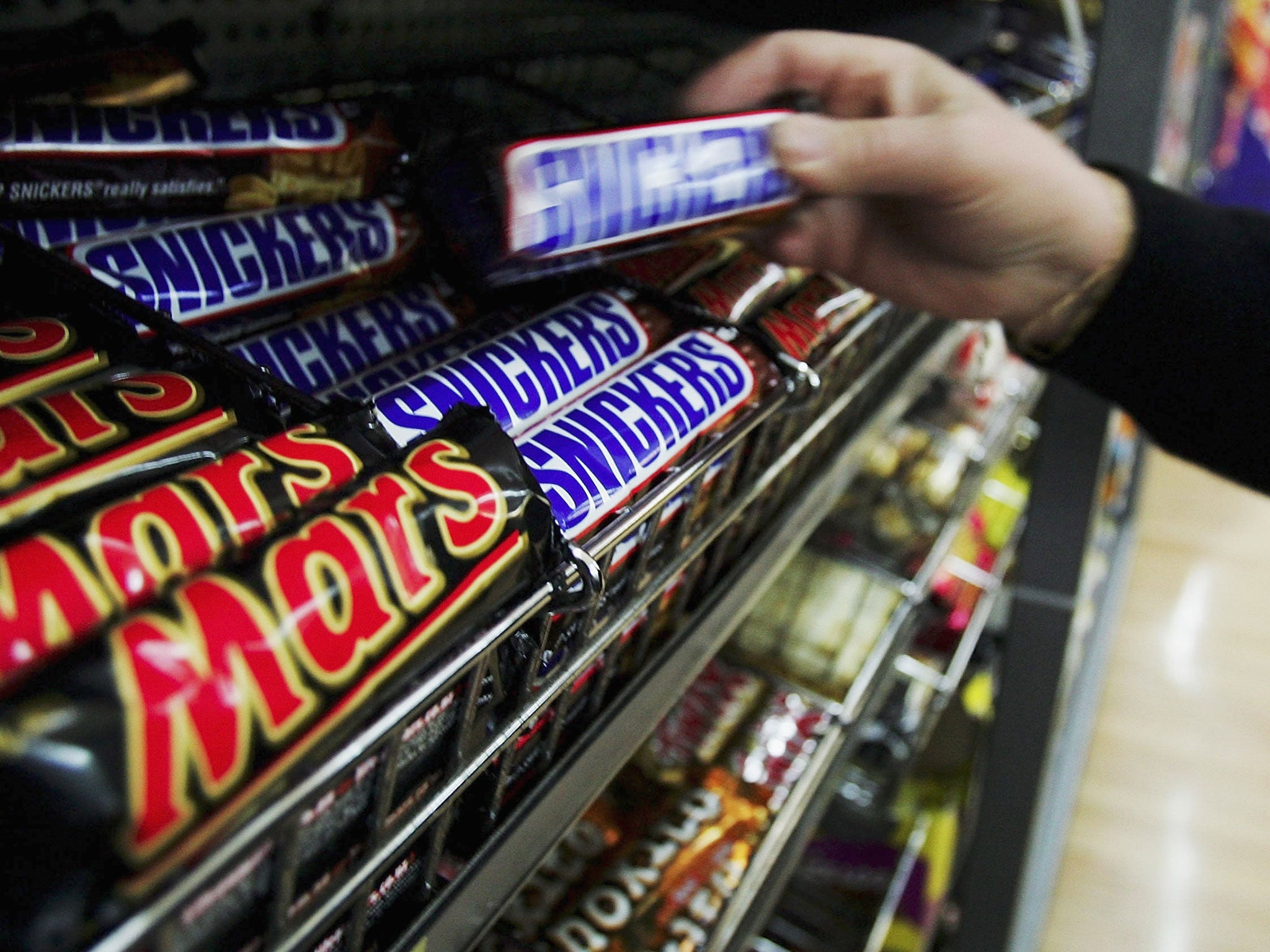 Chocolate manufacturers are under fire for their shrinking products after a picture of ever-smaller Quality Street boxes went viral on the internet.
A Facebook post showing how the size of the classic gift tin has been reduced since the 1990s was shared thousands of times by disbelieving customers.
Known as "shrinkflation", the practice appears to be widespread across the industry, experts have told the Daily Mirror.
Some of the manufacturers and brands which have changed over the years are:
1. Cadbury Creme Egg
This old favourite was the subject of a consumer campaign in January after chocolate lovers realised the multipack had been reduced from six to five - meaning every egg costs 57p rather than 51p.
2. Curly Wurly
The chocolate-coated toffee treat, also by Cadbury, went from a five pack to a four pack - but the price was kept at 99p. ,
3. Mars Bars
The classic snack has shrunk from 58g to 51g since starting production , according to The Grocer, - a 10 per cent reduction in size - but still costs 51p
4. Snickers
And there is a similar tale with the peanut, caramelly and nougat bar, which has shrunk from 58g to 48g, while yet again the price did not alter.
5. Yorkie bar
Once a generous 70g, but has since shrunk through 65g to 55g - now with five chunks rather than six.
6. Cadbury's milk chocolate bar
The giant manufacturer was able to shave off four grams when the classic bar was redesigned with round, bubble-like chunks instead of rectangles - while continuing to charge 59p.
Such changes have come under criticism from some consumer experts.
Richard Lloyd, executive director of consumer watchdog Which?, said: "Shrinking products can be an underhand way of raising prices because pack sizes shrink but the prices don't," he said.
"We want simpler pricing so people can easily compare products to see which is the cheapest, and for special offers to be genuine."
But several chocolate manufacturers have sprung to the defence of their products.
Burton's Biscuits, which makes Wagon Wheels, said the apparently smaller size might be a matter of false perception.
They told the Daily Mirror: "Most often our first Wagon Wheel experience is in childhood and hence our hands are smaller."
Nestlé also said the viral Facebook image was not fully accurate.
"This image does not compare like for like," said a Nestlé spokesman.
"As well as the 780g tub pictured, we also have a 1.3kg tin available which lovers of Quality Street might like to try this Christmas.
"We want to give the best possible value for money and we believe that this product is still extremely competitive."
Join our commenting forum
Join thought-provoking conversations, follow other Independent readers and see their replies