Cap on international student visas could cost UK economy £2bn a year
The loss would be additional to the billions of pounds that would be at risk from any big cut in the number of international visas for students, experts warn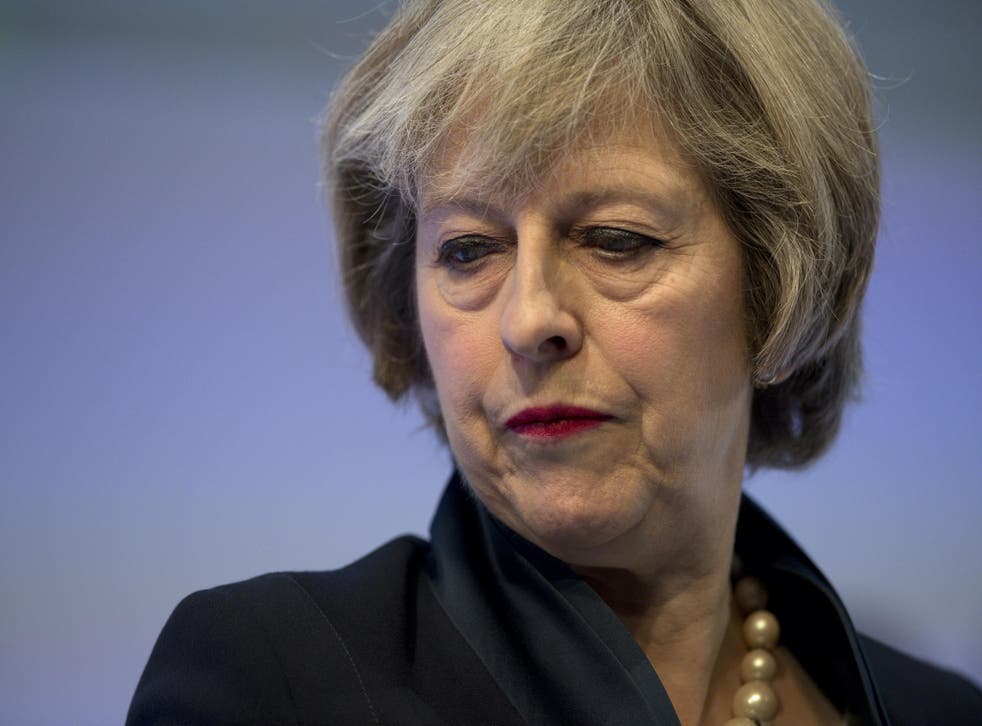 Visa restrictions limiting the number of overseas students coming to study in the UK could cost the country up to £2bn per year, new analysis shows.
Forecasts published by the Higher Policy Education Institute (Hepi) on the potential effects of Brexit warned that universities could stand to lose students, consequentially harming the reputation of British higher education.
The reports come amid warnings from academic leaders that the UK's departure form the EU could spell the "biggest disaster" for the industry in decades.
At a public hearing for the Education Select Committee this week, university vice-chancellors said while Brexit could provide new opportunities to improve research funding and focus attention on recruiting top student candidates from across the globe, a hard Brexit would ultimately be damaging for the sector.
Research from the Hepi report supported predictions that the UK could increase revenue by upping tuition fees for EU students after Brexit, but experts said the potential gained would be lost if the government pushes forward with plans to tighten regulations for student visa applications.
Nick Hillman, director of Hepi, said: "Were the Home Office to conduct yet another crackdown on international students, then the UK could lose out on £2bn a year just when we need to show we are open for business like never before.
"Removing international students from the net migration target would be an easy, costless and swift way to signal a change in direction."
Despite cross-party pressure, Theresa May has repeatedly ruled out the possibility of removing students from net migration numbers.
Brexit Concerns

Show all 26
The report, which examined the forces affecting international study at British universities, estimates that 20,000 potential students could be put off studying in the UK as a result of visa restrictions.
At the same time, universities could increase tuition fee income by £187m in the first year alone, as fees for students from EU members rise.
A weaker pound could encourage an extra students from other countries to come to the UK - a potential increase of nine per cent, experts claimed.
New rules for EU and non-EU students could counteract this, however, by reducing enrolments from EU countries by more than 31,000 students - a decline of 57 per cent amounting to a net loss of £40m in the first year.
Older universities will gain the most financially, with Oxbridge colleges in particular standing standing to receive over £10m more in income each year.
House of Lords blocks controversial Higher Education bill
Less prestigious universities could suffer, however, as international students aim for places at more highly regarded institutions which often have stronger recruitment drives abroad.
While universities would lose almost £500m a year in fees from 20,000 fewer international students, the UK as a whole would lose a further £600m a year in the lost spending outside of fees, such as rent and food.
More than £900m per year would be lost on top of this, from "the detrimental impact on universities' supply chains", experts claim.
Responding to the report, Alistair Jarvis, Deputy Chief Executive of Universities UK, said: "UK universities remain highly attractive to international students and staff from around the world, despite fierce global competition and significant challenges in terms of our immigration system.
"EU and international staff provide a big boost to the economy, create jobs in all corners of the UK and also enrich our campuses and the experience of UK students, both academically and culturally.
"This report provides a stark warning of the potential economic loss associated with policies that restrict European or international student numbers.
"If universities are to continue to boost the economy and benefit communities, they need the right support from government.
"This means securing the best Brexit deal and changing the immigration system to one that it is proportionate and welcoming to genuine international students and staff."
A Department for Education spokesperson said: "EU and international students, staff and researchers make an important contribution to our higher education sector and we want that to continue.
"The UK has a long established system that supports and attracts the brightest minds, at all stages of their career, and the government will seek to secure the best deal for universities and their staff when negotiations for exiting the EU begin.
"The UK remains one of the most popular destinations for students globally and we want this to continue, which is why there are no plans to cap the number of international students who can come to study in the UK."
Join our new commenting forum
Join thought-provoking conversations, follow other Independent readers and see their replies