Country with the cleverest graduates in the world revealed
Analysis of advanced literacy skills among graduates marks England at eighth place, below Japan, Finland and the Netherlands
Rachael Pells
Education Correspondent
Thursday 20 October 2016 16:38 Comments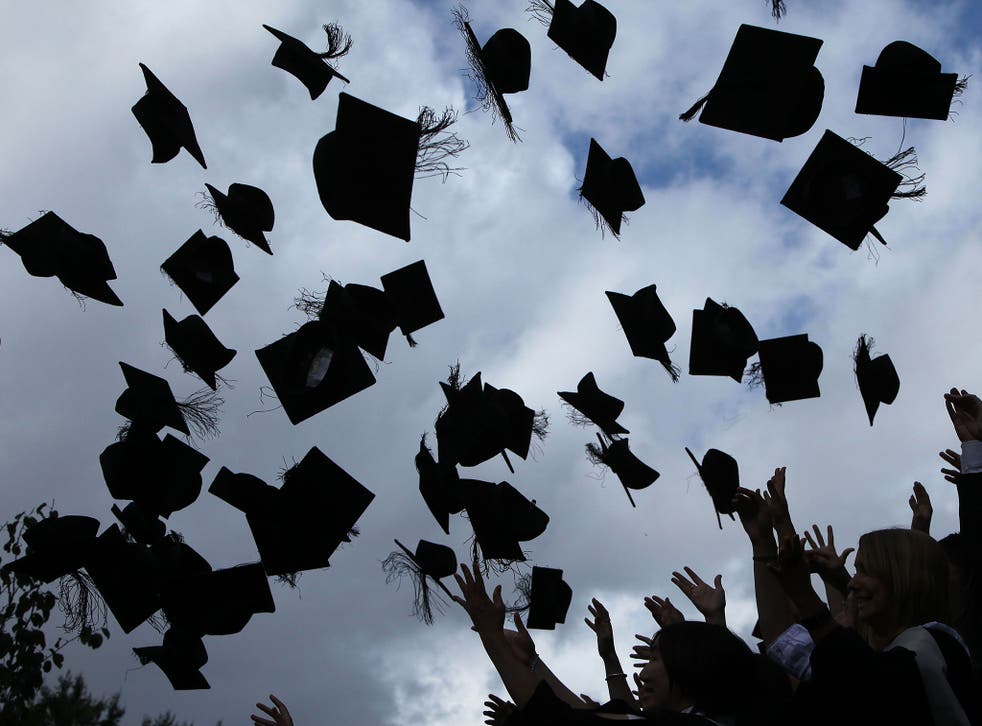 British graduates are falling behind their Japanese, and European counterparts, a new analysis of student performances from across the world has revealed.
England and the United States may have dominated this year's top university rankings, but test results published by the Organisation for Economic Co-operation and Development (OECD) suggests their graduates' literacy skills do not match up.
Taking into account a range of factors, including reputation and research output, the QS World University Rankings for 2016-17 named the Massachusettes Institute of Technology, Stanford and Harvard and as the best institutions worldwide.
In a list of 35 OECD countries, however, the US comes in ninth place, behind England in eighth place for advanced literary skills.
According to the analysis, published in the OECD's Education at a Glance report, Japan is host to the most high-flying graduates, with Finland in second place. Australia and New Zealand also top England and the US in terms of ability.
Finland and Japan also come top in the OECD's PISA rankings, compare secondary school standards around the globe.
Scotland and Wales are not included in the table, but Northern Ireland is marked at 14th place.
South Korea and Singapore, both known for their high-achieving schools, also fall below average in the OECD graduate rankings.
The figures suggest that university reputation may not necessarily reflect student ability or graduate prospects.
Andreas Schleicher, the OECD's education director, says the results show ability levels can "vary hugely among people with similar qualifications".
They might all have degrees, but "there are major differences in the quality of higher education".
"When it comes to advanced literacy skills, you might be better off getting a high school degree in Japan, Finland or the Netherlands than getting a tertiary degree in Italy, Spain or Greece," he told the BBC.
According to the report, only 12 out of 35 OECD countries with available data meet the benchmark for half of the Sustainable Development Goal targets for education.
Finland and Japan also come top in the OECD's PISA rankings, compare secondary school standards around the globe.
Some 36 per cent of today's young adults are expected to graduate before the age of 30, but only 41 per cent of full-time bachelor students graduate within the theoretical duration.
The OECD list of top 10 highest performing graduates
1. Japan
2. Finland
3. Netherlands
4. Australia
5. Norway
6. Belgium
7. New Zealand
8. England
9. United States
10. Czech Republic
Register for free to continue reading
Registration is a free and easy way to support our truly independent journalism
By registering, you will also enjoy limited access to Premium articles, exclusive newsletters, commenting, and virtual events with our leading journalists
Already have an account? sign in
Join our new commenting forum
Join thought-provoking conversations, follow other Independent readers and see their replies