Education reforms causing greater inequality in schools, major study finds
The research warns of a system of 'winners and losers'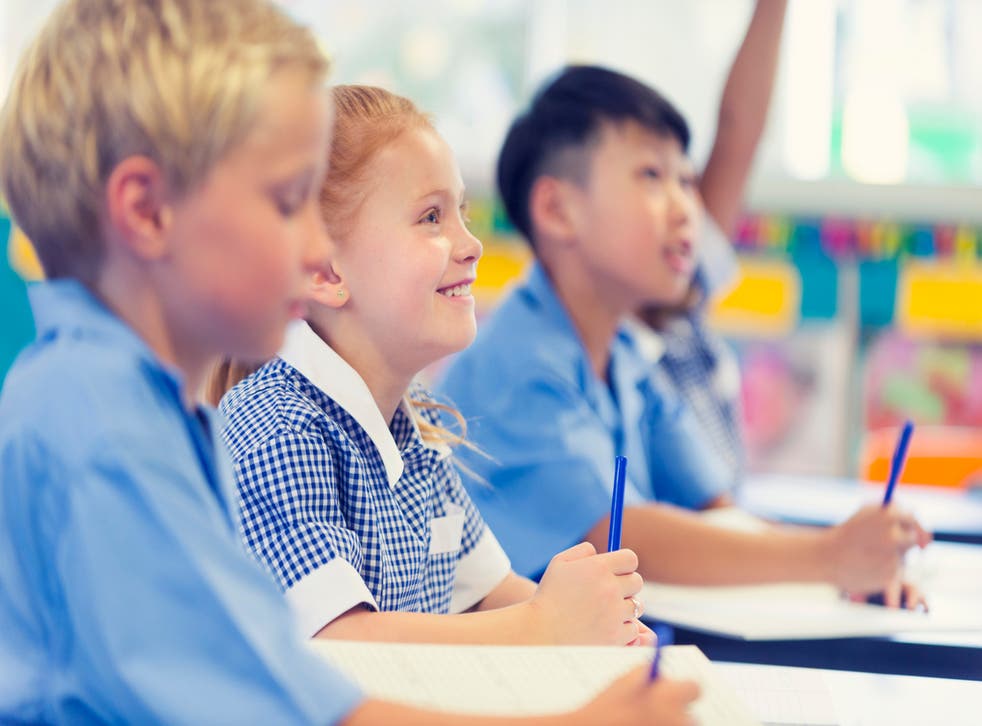 Inequality in England's schools appears to have increased following government reforms, with fewer children from less well-off backgrounds now attending higher rated schools.
Authors of the 'Hierarchy, Markets and Networks' study, which will be released on Tuesday, warned current policies were creating a "system of winners and losers" as schools acted in "selfish" ways to protect their own interests.
Faced with pressures to perform to achieve higher Ofsted grades, for fear of being taken over by Multi-Academy Trusts that could narrow their curriculums, the report looked at the tactics schools were implementing to attract pupils and funding.
Two thirds of school leaders surveyed as part of the study agreed that "inequalities between schools are becoming wider as a result of current government policy".
The new state of the nation report by the UCL Institute of Education included 47 school case studies, from 2014 to 2017. It analyses how well the 'self-improving school-led system' (SISS) policy agenda, which was brought in in 2010 by the coalition government has worked, and the implications it has had on schools. The research also surveyed almost 700 school leaders, looked at 10 years of Ofsted results and analysed how well Multi-Academy-Trusts worked.
Report authors Professor Toby Greany and Dr Rob Higham found the system had become less equitable, with higher achieving schools accepting fewer pupils from disadvantaged backgrounds than before.
The report states: "The schools judged Good and Outstanding between 2010 and 2015 saw a relative reduction in the percentage of students eligible for free school meals (FSMs) compared to the 2005–10 period, while schools judged Satisfactory, Requires Improvement and Inadequate saw a relative increase. Schools that retained an Outstanding grade between 2010 and 2015 saw a greater relative reduction in FSM pupils compared to schools that were Outstanding in 2010 but that had been downgraded by 2015."
UK news in pictures

Show all 50
The report also found many schools struggled with the competitive pressures over the types of pupils and the levels of funding they could attract, leading to high stress levels.
The report quoted one school leader as saying: "It doesn't sit easily with my values as a teacher, but everybody wants those bright, sharp, well-motivated, middle class children who are going to get the top grades."
It also found "support for the most vulnerable children is reducing, with a tendency for these pupils to become more concentrated in certain schools".
Co-author Professor Toby Greany warned: "The problem is that the system is hard-wired to encourage selfish behaviour, because the consequences of a drop in exam scores or Ofsted grade can be so catastrophic.
"At present we see a system of winners and losers, with increasing incoherence and a loss of equity as a result."
While higher status schools seemed to be benefiting from policies, schools on the other end of the spectrum were facing more challenges, the study found, such as being undersubscribed and having "disproportionate numbers of disadvantaged, migrant and hard-to-place children."
The differences in schools were further highlighted by what schools interpreted as "challenging" behaviour. "Several schools in one locality, for instance, had been shocked to learn a higher-status neighbour made referrals to children's social care for 'repeated swearing' when, one of the headteachers argued, referrals 'in my staff's head [are for] things like biting, kicking, spitting … injuring people'," the study said.
The study also looked at the effects of Multi-Academy Trusts, which some schools join voluntarily and others are forced to join due to poor performance. In MATs, a central board of governors manages the running of all school within the group.
The report found some school chose to voluntarily join local MATs that they felt were a better fit for their school, for fear of being forced to join national MATs, which they thought might narrow their curriculum.
A Department for Education spokesperson said: "We want to improve education for every child. This government has introduced the £2.5 billion Pupil Premium to support the education of disadvantaged pupils, and since 2010 we have seen the attainment gap between disadvantaged pupils and their peers narrow by over 10% in both primary and secondary school.
"Thanks to our reforms and the hard work of teachers, the vast majority of pupils are in a good or outstanding school, 1.9 million more than in 2010, and an increase from 66% to 86% over that time.
"And thanks to our reforms schools that aren't delivering for young people are being turned around, with 65 per cent of schools made into a sponsored academy seeing improvement from inadequate to good or outstanding.
"But there is always more to do, which is why we are investing £23 billion by 2020 to create more good school places and we are targeting £72 million at the areas that need it most to help improve prospects and opportunities for some of the most disadvantaged young people."
The study was funded by the Nuffield Foundation and Education Development Trust.
Register for free to continue reading
Registration is a free and easy way to support our truly independent journalism
By registering, you will also enjoy limited access to Premium articles, exclusive newsletters, commenting, and virtual events with our leading journalists
Already have an account? sign in
Register for free to continue reading
Registration is a free and easy way to support our truly independent journalism
By registering, you will also enjoy limited access to Premium articles, exclusive newsletters, commenting, and virtual events with our leading journalists
Already have an account? sign in
Join our new commenting forum
Join thought-provoking conversations, follow other Independent readers and see their replies