David Laws interview: 'I don't think sacking Baroness Morgan was one of the best decisions that Michael Gove has ever made'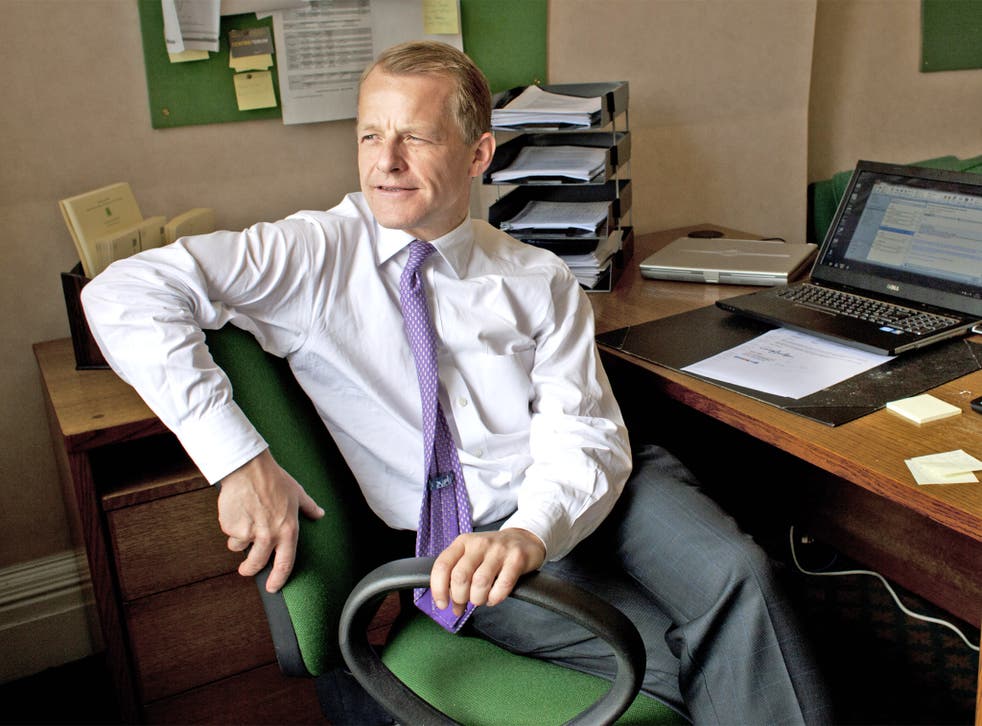 David Laws admits he has been poring over obscure Cabinet Office handbooks on how public appointments are made "since Friday night," when The Independent broke the news that the Labour peer Sally Morgan would be sacked as chair of Ofsted, the schools inspectorate for England.
The Liberal Democrat Schools Minister had already been presented with a fait accompli by Michael Gove, the Conservative Education Secretary, who did not consult him before making the controversial decision. But Mr Laws did not know when the move would become public.
For the Coalition's first three years, education was a strong "proalition department" but the mood has changed. There have been rows over GCSE reform; unqualified teachers in state-funded schools; free school meals and now Baroness Morgan's dismissal. Inevitably, the strong personal relationship between the Education Secretary and his Lib Dem deputy has become strained.
"I don't think it is one of the best decisions that Michael Gove has ever made," says Mr Laws in his first public comment on the affair. "I personally think that Sally Morgan has done a fantastic job as chair of Ofsted. I would rather she had remained and had her term renewed."
Mr Laws cannot reverse the decision. But he can make life difficult for Mr Gove if, as has been reported, he tries to install Tory donor Theodore Agnew as Lady's Morgan's successor. "Quality has to be the factor – the ability to do the job, which includes the ability to be independent from the Department for Education and ministers," says Mr Laws. "We just cannot end up in a situation where posts of this type are selected on the basis of which political party you are in rather than your competence for the job."
He adds: "While no organisation is ever going to be perfect, it is important that there should be confidence in Ofsted and it should be seen to be arms length from politicians. Otherwise people [working] in schools or early years would be able to say it is pursuing an agenda that is not about educational standards. That would be fatal. It has got to be independent."
The Schools Minister is "worried" that Ofsted has been under the media spotlight for the past two weeks. Sir Michael Wilshaw, the plain-speaking Chief Inspector of Education, declared he was "spitting blood" over an alleged "dirty tricks" operation by allies of Mr Gove, and moves by two right of centre think tanks to study reforming or replacing Ofsted.
"Michael Wilshaw is greatly respected by people in the department, including Michael Gove," says Mr Laws. "I think he is the best Chief Inspector Ofsted has ever had. He is a blunt speaker and not everybody in the education world likes that.
"By having a straightforward approach, people are more able to accept the criticism if they see the praise coming as well. I think he is doing an outstanding job. He [Sir Michael] clearly has had his worries over the past couple of weeks. Michael and I now have a job to do to make sure he is feeling 100 per cent supported and he is happy with the new chair we put in place."
When he met Mr Gove on Monday to discuss the Morgan controversy, the forensic Mr Laws cited the Cabinet Office manual about public appointments. He demanded an equal say over the make-up of the panel that will choose the new Ofsted chair. He rebuffed Mr Gove's olive branch that the panel could be chaired by Paul Marshall, a Lib Dem donor and member of the Department for Education board. Mr Laws insisted that the panel chairman must be appointed by Sir David Normington, the Public Appointments Commissioner, as set down in the rules.
It seems that sacking Lady Morgan may backfire on Mr Gove. Mr Laws will not comment on individuals but his words leave no doubt that the Lib Dems will do everything in their power to veto Mr Agnew. "I was very concerned to hear Sally say in public that she would not have her position extended because the Conservatives wanted someone of a different political affiliation. It is clearly completely unacceptable for posts of this type to be allocated on that basis. Michael has assured me he is as determined as I am to select a person on merit. I was pleased to hear him say any impression created about a political appointment was not accurate because it would be totally improper. Now we need to make sure that confidence in the process is restored."
He rejects Tory claims that the Lib Dems are making mischief over Lady Morgan as part of their pre-election "differentiation" strategy. "It is not about positioning," he insists.
Mr Laws, who chairs the group drafting the Lib Dem manifesto, reveals that the two Coalition parties will soon diverge further under a plan he has agreed with Nick Clegg. Between April and its autumn conference in September, the Lib Dems will spell out where its key policies differ from the Tories'. Mr Laws admits it will be "tricky" to govern at the same time and that both parties are on a sharp learning curve.
We are all discovering for the first time the way coalitions work and making up the way we operate in coalition," he concedes.
"We are proud of what we are doing in coalition. But we must be able to say in a very frank and open way where we disagree with the Tories without the entire roof coming in on us. Both parties should be unembarrassed. There is a lot of common ground. But we are different political parties with our own agenda.
"We have to set that out in blunt and honest terms," Mr Laws concludes. "We cannot do it at five minutes to midnight in April or May next year. People would not understand it if we suddenly produced all these areas of difference."
Join our new commenting forum
Join thought-provoking conversations, follow other Independent readers and see their replies