Faith schools academically 'no better' than any others, major new report suggests
Government plans to encourage more faith schools to open 'would come at the price of increased social segregation', Education Policy Institute warns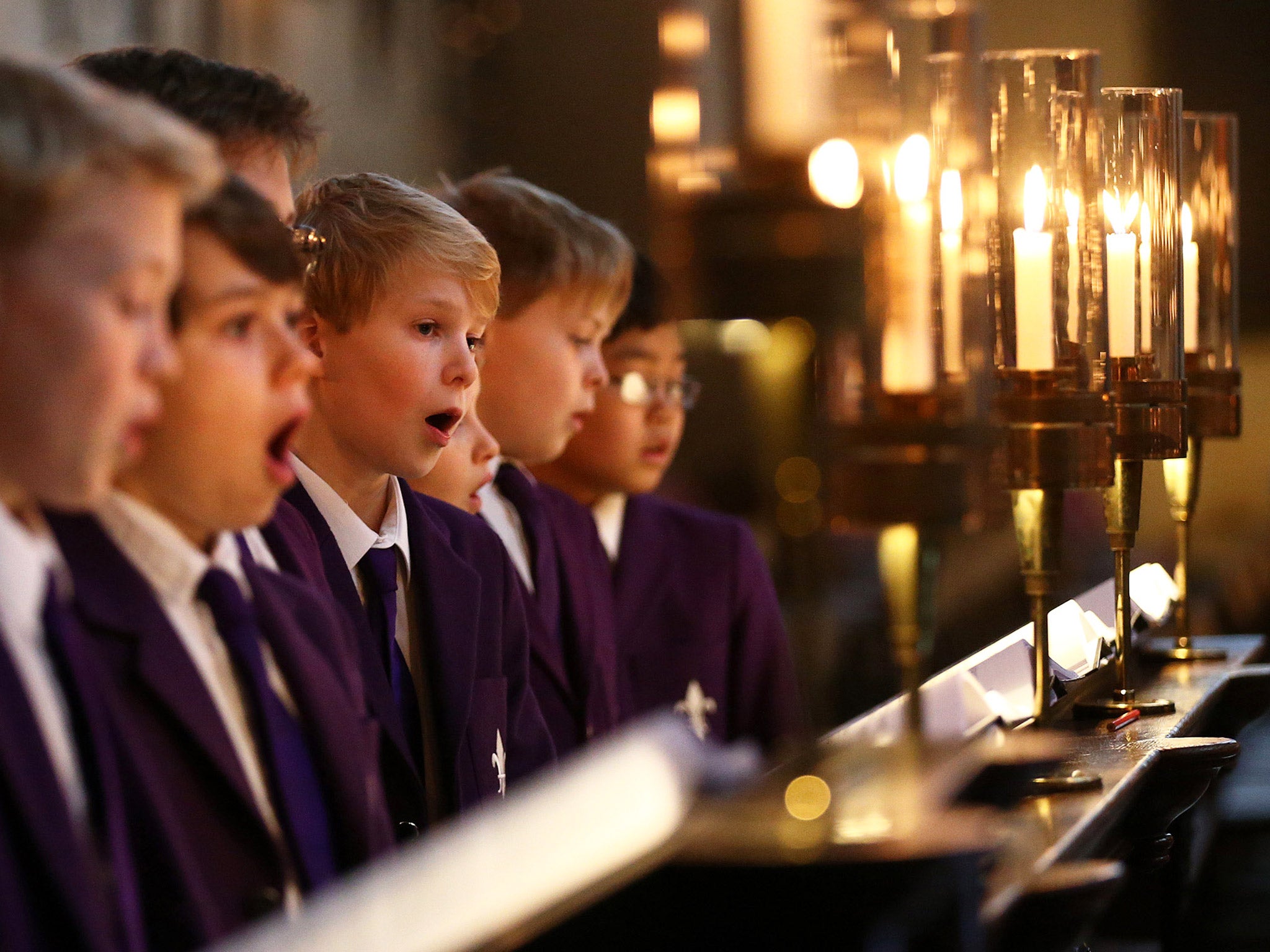 Faith schools in England are academically "little or no better than any other schools", and pushing for their expansion is unlikely to boost social mobility, an education think tank has warned.
Recent government reports have hailed faith schools as some of the best performing and most desirable schools in the country.
But new analysis published by the Education Policy Institute (EPI) suggests this may be biased, since faith schools take on a lower proportion of the poorest and most disadvantaged pupils (12.1 per cent at Key stage 2 compared to 18 per cent in non-faith schools).
Catholic education officials have disregarded the report, however, arguing that the research is based on incorrect figures and "bears no resemblance" to their schools.
The EPI report, entitled Faith Schools, Pupil Performance and Social Selection, follows new government proposals to allow new faith schools to recruit more than half of their pupils on religious grounds – lifting the current cap of 50 per cent.
This is based on the assumption that children perform better in selective schools, with faith schools currently topping the league tables across the country in terms of results.
While pupils in primary and secondary faith schools do achieve better results overall, these tables do not take into account social background, the report warns.
Experts also suggest such schools have a higher proportion of children with high prior attainment, scoring more highly in Early Years tests.
Once this level of high prior attainment was taken into account, faith schools performed little or no better than non-religious schools at primary level, it was reported.
Secondary school pupils recorded small improvements with 60.6 per cent of pupils in Church of England schools and 63.2 per cent of pupils in Catholic schools achieving five GCSE grades A*-C, one seventh of a grade higher than non-faith schools on average.
"These findings show that, while encouraging more faith schools to open may help the government to meet its requirements to provide sufficient school places, the proposed policy is unlikely to yield school places that are of a significantly higher quality than that offered by non-faith schools", the report said.
"Furthermore, given that faith schools on average admit fewer pupils from disadvantaged backgrounds than non-faith schools, there is a risk that these small gains would come at the price of increased social segregation."
Around one in 10 faith secondary schools were said to be "at least as socially selective as the average grammar school", although there was "considerable variation in the level of social segregation between individual schools".
At primary level, faith schools were on average only slightly more socially selective than other high performing schools.
A spokesperson for the Catholic Education Service commented: "This research bears no resemblance to the on-the-ground experience of Catholic schools, nor does it bear any resemblance to the actual facts.
"The 2016 Catholic Schools Census is the most accurate representation of Catholic schools in England. It finds that Catholic Schools educate 21 per cent more pupils from ethnic minority backgrounds than the national average, and in Catholic primary schools, almost 40 per cent more pupils from the poorest households.
"The ability to open more Catholic schools will answer the demand of tens of thousands of parents of all social backgrounds who wish for their child to have a Catholic education."
Faith schools currently account for around one third of all state-funded schools in England.
Responding to the report, British Humanist Association Chief Executive Andrew Copson said the report "confirms that alleged academic superiority is a myth".
"Allowing religious selection in admissions to state faith schools is often justified by lauding their academic performance," he said.
"[The report] also demonstrates that Government aspirations to improve social mobility will be harmed not helped by their planned expansion of faith schools, which are in any case a disaster for religious segregation and community cohesion."
A Department for Education spokesperson said: "Our proposals to expand the choice of good school places available to parents will help more young people, irrespective of their background, have the chance to go as far as their talents will take them.
"Faith schools are a vital part of this – they are among the best schools in the country and places are in high demand.
"That's why we want to remove the ineffective faith cap to establish even more good schools, while introducing new measures to improve inclusivity and diversity."
Join our commenting forum
Join thought-provoking conversations, follow other Independent readers and see their replies