Britain's most controversial school makes children attend 'boot camp' to train them to walk faster
Pupils at Michaela Community School are taught to operate under a "zero tolerance" system, says headteacher Katharine Birbalsingh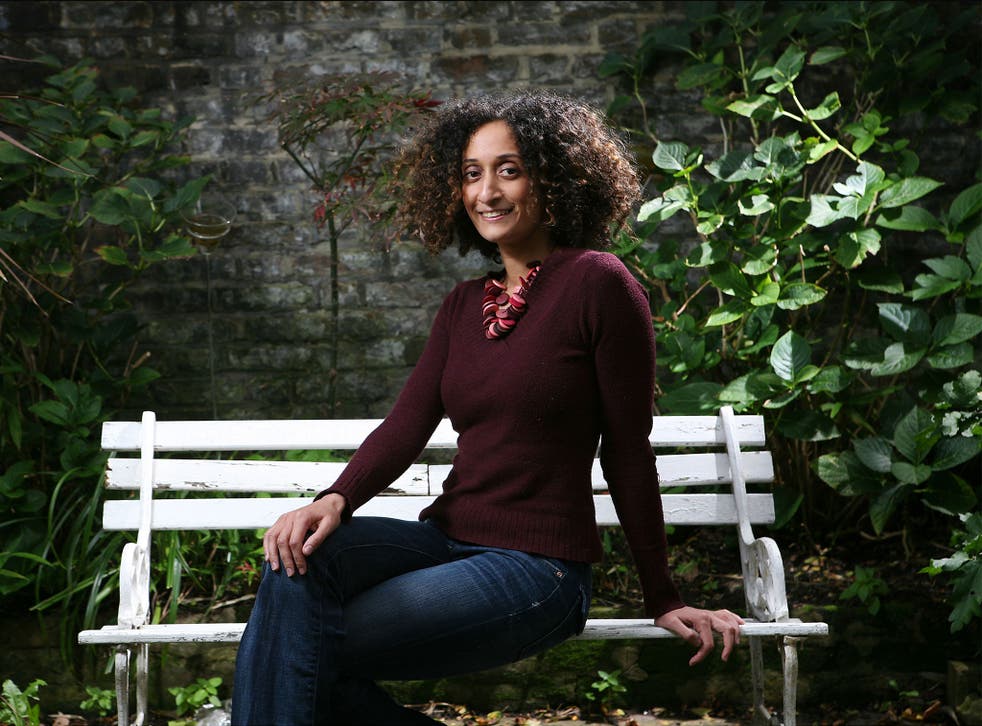 Children starting at one of the UK's most controversial schools are made to attend a "boot camp" to train them in silence and teach them to walk faster.
Michaela Community School – renowned for its tough policies on behaviour – insists all 11-year-olds moving up to the school after primary undertake the strict week-long programme before they are able to start the school term.
Speaking to school leaders at the Festival of Education at Wellington College, headteacher Katharine Birbalsingh said it was important to teach pupils "how to behave in the Michaela way".
She explained: "We do a boot camp for our children when they join, so when they arrive in Year 7, we keep the rest of the school out for six or seven days.
"What happens is, they'll enter a classroom and they'll do it in 50 seconds. We have a stopwatch and we say, right, do it again, you need to bring it down to 40. Do it again, and bring it down to 30, and so on. Then we do the same with the method of exiting classrooms – we do it over and over again to work on their speed.
"We very much believe that you can't punish children for behaving in a certain way if you haven't taught them that way, so we teach them how to behave," she continued, "and this is huge for the pupils because they're not used to it: the idea of walking in silence, the idea of sitting properly in your chair, sitting up straight and all that important stuff."
The behaviour of teachers at the Wembley Park free school is also scrutinised, the "superhead" revealed, adding that the school staff room has a "star chart" for teachers, encouraging them to voice criticisms about each other.
UK news in pictures

Show all 50
"It's a really nice place for staff to work," she said. "We're very candid… the staff get stars for being candid with each other. We have a candour star chart that rewards us for being candid with each other because we have an environment where people are happy to air their grievances.
"If they don't, I'll encourage it, say, by telling everyone they need to find one person by Friday and tell them something candid."
Michaela school made headlines after its opening in 2014 when it was revealed children were forced to walk between classrooms and eat lunch in silence.
Ms Birbalsingh, 43, is known for her speech at the 2010 Conservative Party conference, in which she said the education system was "broken" and "blinded by leftist ideology".
Last year she came under fire for issuing parents with a letter threatening to punish pupils with "lunch isolation" if they were unable to make their lunch payments on time.
The school was rated as outstanding in all categories by Ofsted officers this week, but Ms Birbalsingh said she did not care for exams and her school's teachers did not "waste time" marking books.
The inspectors' main complaint about the school, which currently has 360 pupils across Years 7, 8 and 9, was the school's lack of sporting facilities or outside space.
Speaking at the festival, Ms Birbalsingh said her pupils did not take lessons in art, Information and Communication Technology, Design and Technology and citizenship – the school's curriculum favouring maths, english and science.
"To hell with Ofsted," she told teachers at the event in Berkshire, "I don't care about our outstanding results.
"I know every time the teacher hands out books they're going to count down so that the children learn to hand out the books really quickly.
"I know that when the children walk through the corridors they do it in silence with their eyes front walking swiftly, and the teachers are all going to be saying 'close the gap, close the gap' and they're going to be moving really swiftly. And that is because there is consistency – it's simple."
Join our new commenting forum
Join thought-provoking conversations, follow other Independent readers and see their replies