Number of Indian students at UK universities falls by ten per cent in a year
Critics blame immigration reforms for the drop in the number of foreign students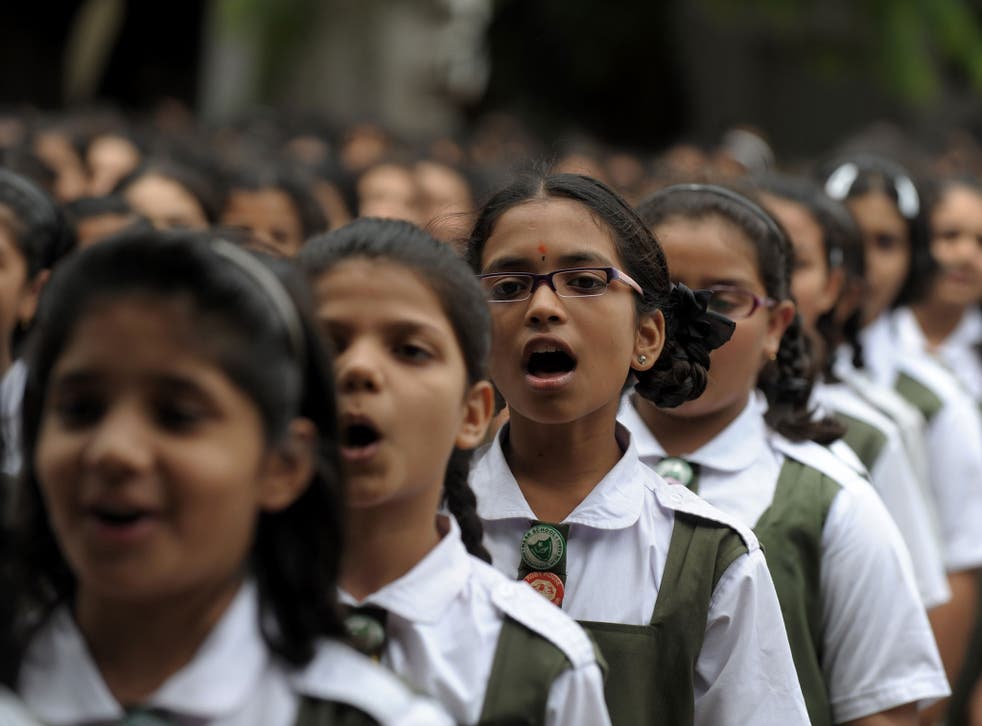 The number of Indian students attending British universities has fallen by ten per cent over the last year in the wake of concerns about immigration, according to official figures revealed yesterday.
The figures were described as "alarming" by the British Council while university leaders urged the Government to present a "welcoming climate" for foreign students and warned that immigration rules needed to be "proportionate".
Critics have blamed the Government's immigration reforms for the drop in the number of foreign students over recent years. Previously non-EU students were allowed to remain in the UK after finishing their studies. Foreign students now must leave the country and apply for a work visa if they wish to return, as part of a Home Office attempt to clamp down on visa fraud.
Gordon Slaven, the British Council's Director of Higher Education, warned that the UK was losing out to competitor countries. In the same period, the USA saw ten per cent growth, Australia had eight per cent, Canada 11 per cent and Germany saw a seven per cent year on year growth of new international students, he said.
He said: "There is now a clear trend of the UK's global market share declining compared with other countries, and we need to take urgent steps to address, and stem this decline. Other countries are currently gaining at the UK's expense and the government and sector must work together to ensure that our world class higher education system remains attractive and accessible to every ambitious young person in the world."
UK news in pictures

Show all 50
Although the total number of non-EU enrolments across all levels of study rose by one per cent, the number of first-year enrolments dropped by three per cent from 179,390 to 174,305 in 2014/15, the figures from the Higher Education Statistics Agency (Hesa) showed.
There are now more students from America studying in the UK than from India. Just five years ago Indian students outnumbered their US counterparts by two to one.
The number of Indian first-year enrolments at UK universities fell by 10 per cent, from 11,270 to 10,125.
Meanwhile, 10,205 first year students from the US enrolled in 2014/15 – an increase of one per cent from 10,085 a year earlier. This made the US the second biggest supplier of non-EU students, behind only China with 58,845.
Dame Julia Goodfellow, President of Universities UK and Vice-Chancellor of the University of Kent, said: "We could be doing better than this. The UK has the potential to be one of the world's fastest growing destinations for international students.
"It is essential that the UK government presents a welcoming climate for genuine international students and academics and ensures that visa and immigration rules are proportionate and communicated appropriately. We would also like to see enhanced opportunities for qualified international (non-EU) graduates to stay in the UK for a period to gain professional experience and contribute to the economy. These measures will be essential to meet the government's own target of £30 billion education exports."
A spokesman for the Department for Business, Innovation and Skills said: "The UK remains the second most popular destination for international students globally, and independent research published today found that the UK has more universities with an internationally diverse student and staff body than any other country. There is no cap on the number of international students that can study in the UK and we welcome their contribution to our world-class university system."
Join our new commenting forum
Join thought-provoking conversations, follow other Independent readers and see their replies