Oxford university reject claims they are considering post-Brexit EU campus in Paris
University of Warwick officials say they remain open to the post-Brexit proposals, however
John Wadsworth
Monday 20 February 2017 15:52 Comments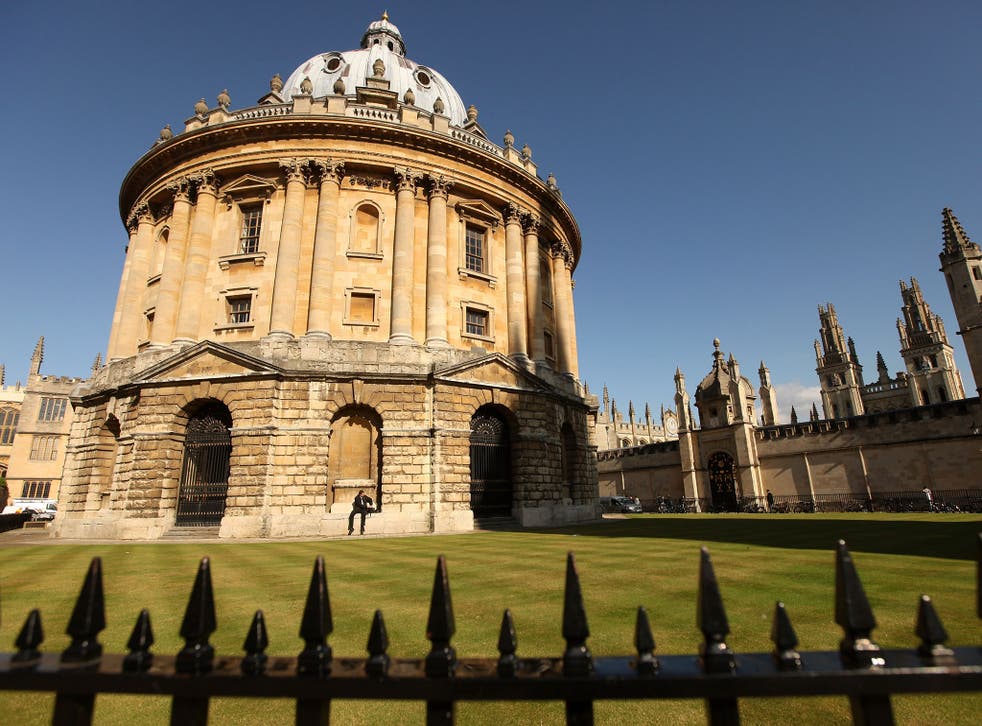 Oxford University has denied rumours it is to open an overseas campus in response to the Brexit vote.
The development comes after The Daily Telegraph reported that French officials had spoken to senior staff at Oxford to propose a new "satellite" base in Paris, with the potential for construction to begin as early as 2018.
Meetings were also held with representatives from other British universities, including the University of Warwick.
The invitation is understood to have been made in response to the UK leaving the European Union, as a campus situated in Paris would obtain French legal status and would continue to benefit from EU funding.
The proposals suggest the creation of joint research laboratories and degree courses between British and French universities, as well as plans to "relocate" existing degrees and study programmes.
Speaking to The Daily Telegraph, Jean-Michel Blanquer, former Director-General of School Education at France's Ministry of National Education, confirmed that French authorities and institutions were seeking to attract the UK's top universities, in order to "preserve the relations built with their partners in Europe".
Mr Blanquer, who is now the Dean of Ecole Supérieure des Sciences Economiques et Commerciales (ESSEC), added: "We want to say to British universities: 'it can be a win-win game for you'. To have high quality institutions from the UK working in our territory, interacting together in terms of research and collaboration."
Student news in pictures

Show all 34
Oxford University has since denied that it has any plans to open their first foreign campus – in France or elsewhere – but has acknowledged that many European institutions have contacted the university to discuss possible partnership arrangements.
In a statement given to the Cherwell student newspaper, Stephen Rouse, Oxford University's Head of News & Information, said: "The University has received several constructive and helpful proposals from European colleagues since the Brexit vote. We are not, however, pursuing the model of a campus overseas."
The only other university named by Mr Blanquer, The University of Warwick, has indicated to The Independent that it remains open to the post-Brexit proposals it has received, however.
A spokesperson said: "Last week we were delighted to be able to host a significant delegation from the leadership of several Parisian universities, and to hear from them about their future plans to work together. We continue to be interested to hear how those plans evolve and how they might also involve partner universities from across Europe."
The news comes during a period of uncertainty for higher education, as universities and researchers evaluate the impact that leaving the European Union may have on funding, staff and international students.
Oxford University has appointed a head of Brexit strategy, Professor Alastair Buchan, to address these concerns.
During an Education Select Committee meeting last month, Mr Buchan said: "We have got to be absolutely sure we are open. Every student and every staff member that comes to Oxford is a benefit for this country because we recruit quality, people that play in the top league."
It is currently unclear whether other British universities will follow Oxford's lead and decline the French officials' proposals, or whether universities' post-Brexit strategies will begin to diverge.

Register for free to continue reading
Registration is a free and easy way to support our truly independent journalism
By registering, you will also enjoy limited access to Premium articles, exclusive newsletters, commenting, and virtual events with our leading journalists
Already have an account? sign in
Register for free to continue reading
Registration is a free and easy way to support our truly independent journalism
By registering, you will also enjoy limited access to Premium articles, exclusive newsletters, commenting, and virtual events with our leading journalists
Already have an account? sign in
Join our new commenting forum
Join thought-provoking conversations, follow other Independent readers and see their replies