Minister criticises universities so overcrowded students 'forced to stand at back of lecture halls without desk'
'How do you deal with class sizes, how do you deal with lectures, when you're expanding this much?'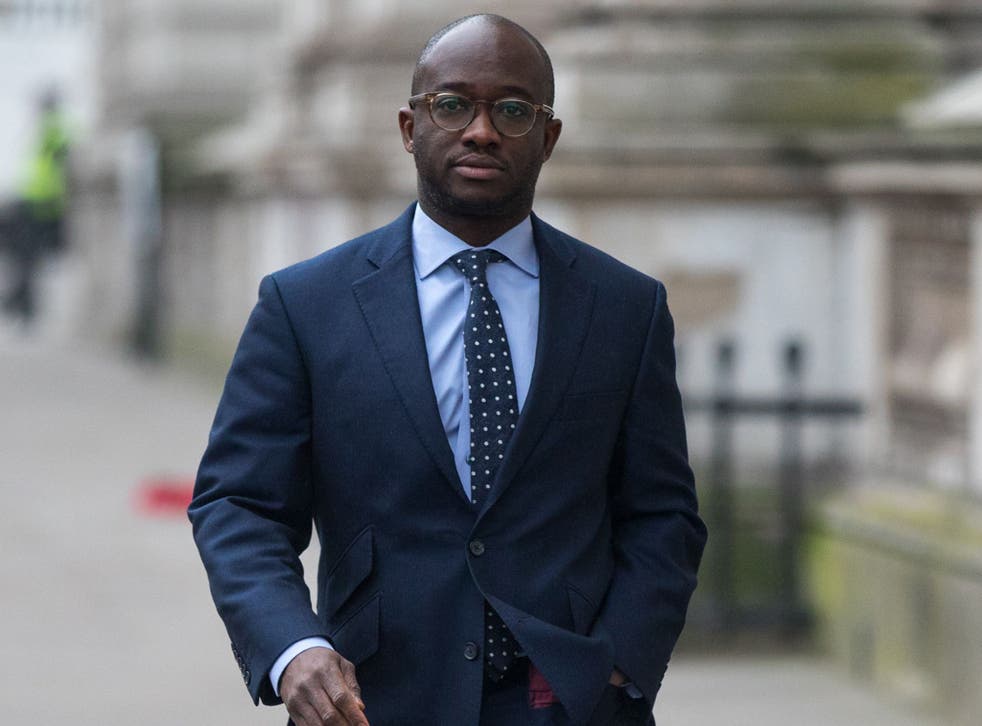 Students are being forced to stand at the back of overcrowded lecture halls as universities race to fill numbers, the universities minister has warned.
Sam Gyimah told vice-chancellors not to put "bums on seats" ahead of quality as new analysis shows a "clutch" of degrees are failing to boost earnings for graduates.
In a speech in London today, he said these courses were a problem for students, the taxpayer and for the "reputation of the sector".
Speaking at the Higher Education Policy Institute conference, Mr Gyimah warned universities could not afford to be "complacent" when nearly a third of students think their institution is poor value for money.
The removal of the cap on student numbers has meant some students have been left unable to find desks to take notes on as universities have expanded, Mr Gyimah said.
The government has announced the formation of a focus group to look at setting up new universities.
Speaking to the media after his speech to university bosses, the minister said: "How do you deal with class sizes, how do you deal with lectures, when you're expanding this much?
"Is it right that you have a lecture hall in which there are some people at the back of the hall without even a desk to write on? This is stuff that I hear on my tour of universities."
And analysis from the Institute for Fiscal Studies shows that women who take the bottom 100 courses go on to earn about £17,000, up to 64 per cent less than the average graduate attains. For men, it can be up to 67 per cent (approximately £21,000).
It also found that students who studied creative arts, social care and media earned the least – around £20,000 – five years after graduation.
Mr Gyimah added that a student interested in doing creative arts – an industry which is typically less well paid – should be able to choose the best course "not just one where you can get bums on seats".
He said: "It's not whether or not you offer creative arts, it's whether or not you offer creative arts that is truly competitive as well, so you are not putting on courses that are cheap to offer, they're threadbare and they're not as competitive as they could be."
He added institutions should "police themselves" to ensure they are not putting on degree courses simply because they want to expand their student numbers.
Student news in pictures

Show all 34
Speaking at the conference, Lord Mandelson, chancellor of Manchester Metropolitan University, said institutions have to do more to demonstrate their "utility to the future lives and careers of students" because of high tuition fees. He said: "Many parents regard a place at university for their son or daughter and the qualification they will gain as essential for their prospects. But fees at this level will make others think twice about whether the cost is worth it."
Alistair Jarvis, chief executive of Universities UK, said: "It is right to expect that students receive a high quality education and that all universities offer a high-value experience.
"A university degree remains an excellent investment. On average, graduates continue to earn £10,000 per year more than the average non-graduate and are more likely to be in employment.
"It is important that we do not use graduate salaries as the single measure of value. Many universities specialise in fields such as the arts, the creative industries, nursing and public sector professions that, despite making an essential contribution to society and the economy, pay less on average."
Register for free to continue reading
Registration is a free and easy way to support our truly independent journalism
By registering, you will also enjoy limited access to Premium articles, exclusive newsletters, commenting, and virtual events with our leading journalists
Already have an account? sign in
Register for free to continue reading
Registration is a free and easy way to support our truly independent journalism
By registering, you will also enjoy limited access to Premium articles, exclusive newsletters, commenting, and virtual events with our leading journalists
Already have an account? sign in
Join our new commenting forum
Join thought-provoking conversations, follow other Independent readers and see their replies