University tuition fees in England now the highest in the world, new analysis suggests
English students 'pay 25 times more' than their French peers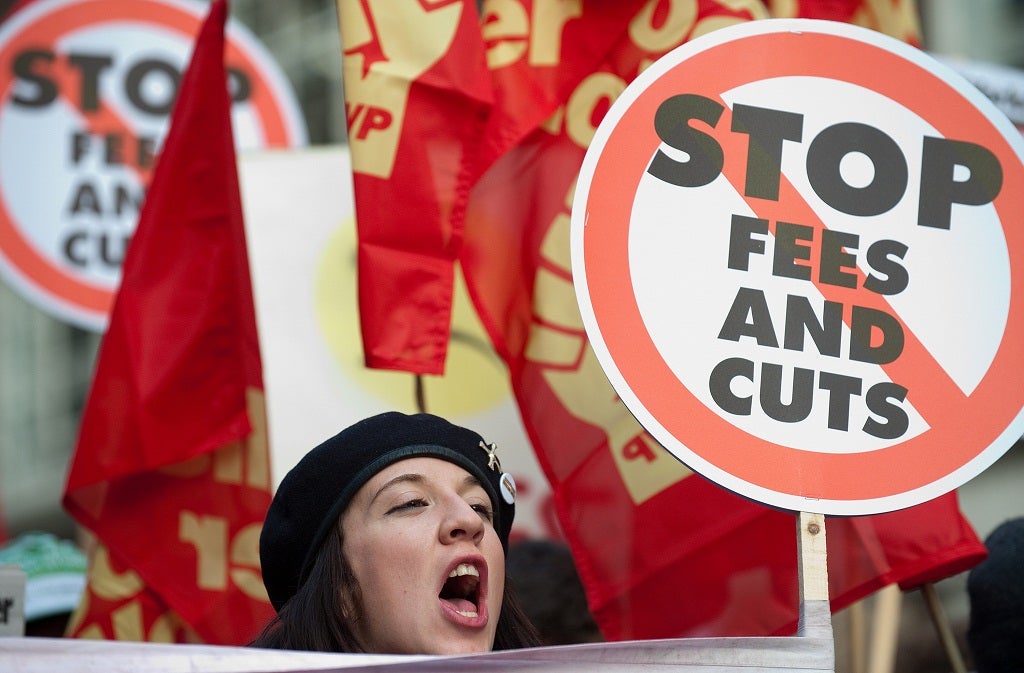 University tuition fees in England are now the highest in the world, new analysis has found.
The average annual cost of £9,188, makes it significantly more than higher education in the US, where the average student pays $9,410 (£7,518) per annum, according to the Student Loan Calculator website.
Students in England are also paying significantly more than their peers in other European countries.
In France, annual fees amount to the equivalent of just £346, while universities in Belgium, Germany, Italy and Austria also charge less than £1000 per year.
Several countries, including Scotland and much of Scandinavia, do not charge any fees at all.
However, England has many more world-leading universities than other European nations.
Oxford, Cambridge and Imperial College London – rank in the planet's top 10. The rest are all in the United States, apart from the Swiss Federal Institute of Technology in Zurich.
France, Spain, Italy and Portugal have no universities in the world's top 50, according to The Times Higher Education World University Rankings.
Canny ways to cut the burden of mounting university tuition fees
Show all 2
Tuition fees were introduced by the Labour government in 1998 and were initially based on a student's financial circumstances.
The cap was raised to £3000 in 2004 and then trebled to £9000 by the Conservative, Liberal Democrat coalition government, which insisted only the best universities would be allowed to charge the highest fees.
Last year the Government announced university costs would be raised again – to £9,250.
"Education is a public good and a universal right, and should be treated as such", said Sorana Vieru, Vice President, Higher Education at the National Union of Students (NUS).
"The current fees system in the UK makes Higher Education inaccessible to many, and those who do attend University are likely to be paying for their degree for most of their adult lives.
"Fees in the UK are set to increase over the next few years, and worryingly the government is proposing to charge more for the best Universities. This means not only that future generations of students will be graduating with huge amounts of debt, but that those whose families are unable to support them will need to take on additional debt if they wish to access the best education."
A Department for Education spokesperson said: "We are determined to make sure that everyone with the potential to benefit from higher education has the opportunity to do so.
"The UK has some of the best universities in the world. ‎Our reforms will drive up the standard of teaching at universities and other higher education providers so students get the best return for their investment. Our student funding system is sustainable, with repayments starting when a student earns over £21,000 and universities will not be able to increase their fees unless they have passed rigorous quality standards."
Join our commenting forum
Join thought-provoking conversations, follow other Independent readers and see their replies